Smart Review | Leading Personalized and Digital Learning
Today, I'm excited to share a review of a book that delivers a frame for a majority of my life's work around the topic of Leading Personalized and Digital Learning. Brought to you by the Harvard Education Press, Mary Ann Wolf, Elizabeth Bobst and Nancy Mangum, who provide A Framework For Implementing School Change through the lens of personalized and digital learning. It is friendly in format and holds valuable relevance to educators along the continuum with a desire to improve their ability to personalize learning for learners at all ages. There is additional emphasis for "educational leaders" who are looking to enhance their effectiveness in delivering change through expanded capacity of their teaching partners at the site, district or network level. The cast of contributors and highlighted leaders adds another layer of validity in terms of theory to practice.
As described in previous reviews, I am an avid reader who enjoys diving into topics that fall into the category of "new learning," but also get excited to pick up books that I believe are in my "wheelhouse," or maybe better characterized as "passion anchors" for my own purpose-driven personalized growth. This text pleasantly fell into both categories. As a champion for personalized learning and the leadership required to implement it, I was extremely impressed with the chapter format and overall flow as a genuine leadership capacity guide:
My illustration of their chapter design equation would be: Content + Expert Experience + Application Opportunity = Success
The chapters are well framed, and consistently delivered an approach that lessened the magnitude of the topic with steps and insights that could be applied immediately. The fluidity of gradual momentum build was also a gift, as each chapter thoughtfully built on the previous and emphasized the importance of expanding the capacity, through multiple means, of every stakeholder and system within the learning community.
Chapter Breakdown
Chapter 1: Create a Vision for Teaching and Learning
Chapter 2: Engage Stakeholders from the beginning, but Don't Stop There!
Chapter 3: Employ Change Management and Distributed Leadership
Chapter 4: Build a Culture of Trust in Which It Is Acceptable to Fail
Chapter 5: Develop Professional Learning That Is Personalized and Job-Embedded
Chapter 6: Empower Students with the Four C's
Chapter 7: Create Systems and Structures That are Sustainable and Adaptable
Chapter 8: Build Human Capacity with Teams
Chapter 9: Connect with Your Colleagues: Final Thoughts from Our Leaders
As I provide a few highlights, (can't give you every insight as this book falls into the category of "read, re-read and read again"), I would emphasis the bonus found at the conclusion of each chapter entitled, "Try it Tomorrow." The authors provide an application opportunity to reinforce the content in each instructional leaders current scenario. They are well-crafted (see image) and provide enough design to get you started, while still respecting your need to personalize it to your staff or team. The modeling of the format is also very aligned to the mission of their work and was a great take-away.
While we collectively understand the importance of setting a mission and vision for the learning community (and any initiative for change) it starts with emphasis on internal reflection to support external delivery. The simplicity of examining our own beliefs about teaching and learning can become blurred as time continues, and the author team provides some collected prompts from industry leaders that bring the practice back to the foundation of the "why" behind our value and urgency for personalization.
"Which of the following statements do you believe: kids do well because they can OR kids do well because they want to?" Kim Carter, QED
"Did you teach it OR did the students learn it?" John Bernia
As I continued through the text, I found this intentional build on idea integration in a variety of chapters, which provided a nice platform for deeper learning and comprehension. As part of chapter one's foundation for the book, there were mentions of various concepts that were efficiently expanded in later chapters. The book is also successful in tackling each chapter from multiple stakeholder lenses to include students, staff and community. The presentation of (courtesy of Partnership for 21st Century Skills and EdLeader 21) the 4 C's (Collaboration, Critical Thinking, Communication and Creativity) as competencies required to progress towards personalization and deeper learning was an example of a supported reminder, or new learning, that reinforced the fact that the pursuit of personalized and digital learning needs to be undertaken with a whole-community approach.
One theme that found its way into every chapter through a consistent variety of factors was the importance of capacity building. As a necessity to personalized learning, it is a natural mention, but the way in which it was described and infused was a pleasant reminder as to its importance for all contributors to the mission of personalization. Towards the conclusion of the book (chapter 8), they are very transparent about an underlying theme around the belief that people are more important than systems, and as a reader I applaud the format in which they deliver this undeniable reality.
"Even those chapters that address the vision and systems needed for personalized and digital learning stress that all these things depend significantly on human capacity."
Collective topics included examples of organizations that are doing it right, such as Summit Public Schools, Teach to One, Moresville Graded School District and Baltimore County Public Schools, and insights into the journeys and strategies that they have employed along the way.
The authors do an excellent job of defining technology's role in personalization and, with a glance at the chapter titles, you find evidence in the approach of technology integration as tools to enhance personalization for students and adult capacity to increase access to the same.
The book concludes with a final push for the relational side of personalized and digital learning with its advice to "Connect with Your Colleagues" which includes several pages of advice from leaders implementing personalized and digital learning through the country. In itself, this final chapter could be the start of its own book, but combination of it all, makes it a must read for anyone looking to design a roadmap towards successfully delivering personalized and digital learning.
For more, see:
---
Stay in-the-know with all things EdTech and innovations in learning by signing up to receive the weekly Smart Update.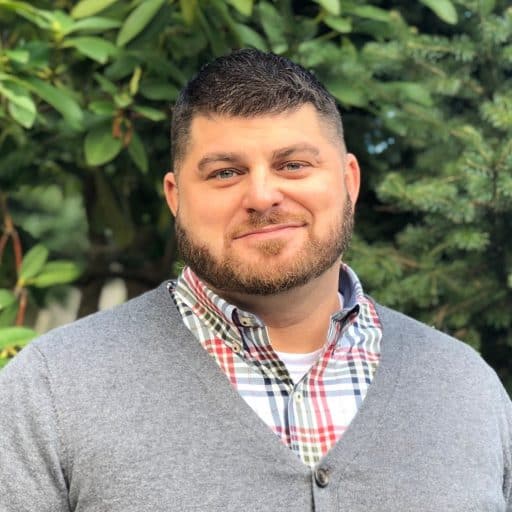 Adam is a learning design consultant. He focuses on capacity building and is known for his work in coaching, learning design and leadership development.