To Reflect or Not to Reflect?
As phrased in the title, it is not really a question as to whether reflection is a positive practice or not. The real question revolves around the why and the how, with a heartfelt thanks to Mr. Sinek (Start With Why and, more recently, the highly recommended Find Your Why), who has simplified how we process things that matter. Additionally, identifying these components can act as a handy compass as we navigate the improvement of life's external and internal practices.
As a teacher and principal, I was fortunate to lead and work with educators along the preK-12 continuum, serving students through a variety of roles, that led to two consistent insights. The first was anchored in the reality that educators, regardless of their role, are some of the hardest working individuals on the planet. The second, and perhaps more relevant to this blog, is anchored in a shared desire to continually improve and in turn, apply both of these realities to supporting student growth.
Over the last couple of decades I have experienced countless professional development opportunities and been on both sides of the teacher evaluation table. I have noted, and continually applaud and endorse, shifts in verbiage (even better when aligned with systemic action) from "evaluation" to "growth" and, with sincerity, find that networks and districts across the country are pursuing opportunities to better support educators as they increase their capacity to serve kids. With momentum around the desire to improve teacher development, one area of growth that I feel is still underemphasized within our industry centers around the practice of reflection.
In the quest to create solutions, I find that it is a best practice to first define the problem (crazy, I know). This bears stating because in countless systems, there is a lack of intentional tool selection and training to provide adequate opportunities to genuinely reflect on our craft or create processes that will support educators as they engage in meaningful professional development. By definition, "reflection" is defined by our friends at Dictionary.com with 7 different meanings. For our purposes, we will utilize  "a thought occurring in consideration or meditation" and "a fixing of the thoughts on something; careful consideration." Reflection can occur independently or in teams, but in my opinion must must have relevance to each individual engaged in the process.
Instructional coaching did not exist at this point in my career (at least in a meaningful way) and I am convinced that if it had, I would have been a better teacher. Fortunately, I was surrounded by colleagues that mentored my path, with one specific mentor who taught me the art of reflection. This mentor (who was an experienced and incredibly talented educator) provided insights into the art of teaching and helped me realize from the very beginning that I (and teachers across the land) would forever evolve and be a work in process.
My beginnings in terms of reflection were almost comical. I was a few years in and found myself writing down linear bullets about interactions with students, short cuts for the gradebook and modifications that I would make to lessons. I was mirroring what I had seen and, maybe even more so, what I believed a reflective teaching journal should look like. I continued to plot these notes for the first month or so and, as a practice, I felt some relief from the stress of over processing mistakes, celebrating epiphanies that would certainly improve my lessons, units and instruction the next time around. Things continued and I began to notice a lull in the depth and frequency of my reflective insights. I was using a system that, while helpful for my mentor, did not have sustainable relevance in terms of my own growth.
I went back to my mentor and once again shared my struggle. I saw the value in the practice, but needed to find a way in which it made sense to me. It was at this time that I embraced the artistic side of who I was, and came out of my cocoon as a reflective practitioner. I began crafting graffiti like pictorial notes of my teaching and, as I found my stride, began proactively using the same process to design lessons that I had not delivered. I had found a system that worked for me, by me.
By learning how to reflect meaningfully, it opened my world to increased learner empathy and a decreased stress, to the renewed realization that the most beautiful part of learning is that it is not contingent upon perfection. I began to design and dismantle boxes that existed because I created them, and started to deliver the humility that is associated with failing forward. I had found excitement in growth and began to look at systems that could provide these same insights to staff and students alike.
If you are looking for a place to start your reflective journey or maybe want to evolve as an instructional leader, I recommend taking a look at the dynamic duo that is Pete Hall and Alisa Simeral (ASCD) and their menu of books and professional development that are cleanly aligned to passion-driven growth of teacher capacity that starts and ends with reflective practice. Their latest acts as a catalyst for meaningful change and, while it is not easy, it may be one of the most valuable practices within our profession.
At Getting Smart, we are laser focused on maximizing learning innovations to better serve students. If you or your organization are looking for a partner, feel free to contact [email protected]. Happy Reflecting!
For more, see: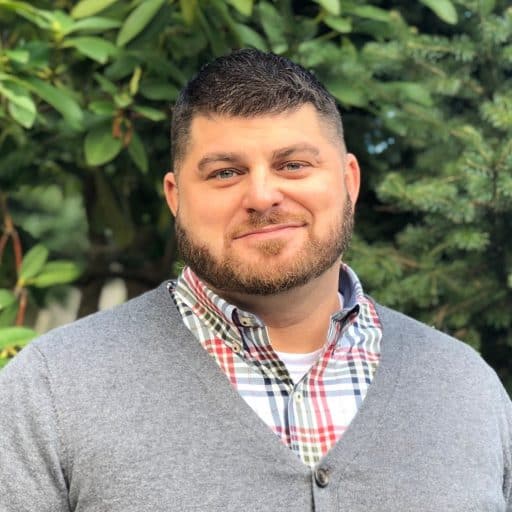 Adam is a learning design consultant. He focuses on capacity building and is known for his work in coaching, learning design and leadership development.