Northern Alberta Institute of Technology: Adapting and Improving for STEM
Key Points
NAIT educators needed a more intuitive way to teach complex STEM subjects and a platform that would give reluctant professors confidence in teaching online.

NAIT faculty now share content across departments and with six other colleges, saving faculty time and improving the quality of course content through collaboration.
By: Mark Schneider
I have always considered myself an early adopter in the world of online teaching and assessment and have worked to prepare some of my peers for the online environment. But before the pandemic, nearly 99 percent of our classes at The Northern Alberta Institute of Technology (NAIT) were taught in-person – so the movement to online teaching in full swing was a drastic change for many of our educators.
Like most educators, we came to the stark realization over the last two years of the COVID-19 pandemic that the way you build and teach your course in a live, in-person course isn't as simple as just taking that content and moving it online when forced to go digital. Our educators needed a more intuitive way to teach complex STEM subjects and a platform that would give even our most reluctant professors confidence in teaching online.
Faculty Workload – The Big Sticking Point
Unlike larger universities, we don't have teaching assistants at NAIT. Our faculty do it all, from soup to nuts. Their workloads can be heavy, so anything that can make them more efficient at teaching is a big sticking point for our instructors. Our faculty came up against some big challenges when moving teaching online.
In 2018, we started using Möbius, an advanced digital learning platform for teaching higher education STEM courses that enable students to learn by doing and receive immediate and meaningful feedback to support better learning outcomes. We wanted a platform that could move seamlessly between online, in-person, and hybrid environments, that offered flexibility to customize content to support each faculty member's unique style, approach, and curriculum choices.
One major challenge with taking course content online is that the assessment tools are often insufficient; the questions have to be multiple choice. In the right time and place, this works well, but multiple-choice questions don't assess higher-level skills. And although automated grading had promised to be a game-changer for faculty, the grading is often incorrect. A student who types one-fourth as the answer might be graded as incorrect when the algorithm looked for 25 percent as the response.
The stress and anxiety that results from students who think they did poorly only to find out they actually got the answer correct when faculty re-assess the answers, is unnecessary and unfortunate and makes the time-saving aspect for faculty null and void. Möbius has given us the peace of mind that students are being graded correctly because of its symbolic and numeric math engine. When automatic grading works the way it should, the benefit is that students get faster feedback to focus on the concepts where they need extra help.
Driving Innovation Through Interdisciplinary Faculty Collaboration
Most assessment platforms make it difficult to share content with other instructors, departments or schools because of privacy and security rules around student data. This means that there are often overlaps in the work done amongst our faculty when building their assessments; the electrical department, for example, would benefit by sharing content with the automotive department because some of the basic electrical curriculum content may be similar. When content isn't shared, faculty have to spend time doing extra work.
With our new STEM teaching platform, NAIT faculty now share content across departments and with six other colleges; this saves faculty time and improves the quality of course content through collaboration and conversation around what works best for students. Each faculty member can determine how much or how little they are willing to share, by the question, by exam, and or by the entire course curriculum.
A great example of this was seen with our industrial heavy equipment technology group. Half of the faculty were early adopters of online teaching, and the other half were not. When the pandemic hit, the early adopters who had been teaching digitally the two years prior shared their course content with the faculty who had not yet started teaching online, giving even the most reluctant faculty the confidence to make the transition. This made a huge difference in terms of helping instructors who were very used to hands-on teaching.
Having faculty collaborate when building content, especially content that is shared inter-disciplinary, offers an incredible challenge. Concerns about student data, customizing content to suit individual preferences, increased risk of cheating, and intellectual property rights all present as forefront concerns from faculty when their content is being shared. Möbius allows faculty to select how much or how little an individual wants to share their content and further allows for collaboration in a seamless fashion. Rather than simply duplicating content, Möbius allows faculty to share content in a way that allows people to inherit the content. This method of sharing allows content to receive automatic updates, and furthermore allows individuals to customize the inherited content. If a team of faculty are building a final exam, they can easily track changes to that final exam, make the modifications they desire, optionally share the exam with other faculty teams, and further allow other teams to refine a custom copy of the resource in the way they best see fit.
As a large institution, NAIT faces many challenges when it comes to faculty collaboration. It is very difficult for our faculty to build course content together, and even more so to create an effective review process for course materials. If four or more faculty are working on building a set of resources for a particular course, it can often be frustrating to track what is the most recent version of individual resources. Reverting to naming schemes like final-exam-v017 was becoming quite popular. But now, faculty can share entire directories of course resources, and even share the contents of an entire course, without sharing any student data. It not only has made it easy to utilize resources that were authored within the same office bank, but has also created a sharing community amongst faculty that extended to our satellite campus' and into other institutions.
I recall the days when I used to pickup an assessment off the photocopier and noticed in the tray there was courseware printed by a colleague. Although it may have been for a different course, I realized parts of the resource could benefit my students. This observation led me on a hunt to see if I could get a copy of the same resource. This was a common practice years ago.
Two faculty that worked in the same office but could not find the time to formally collaborate. It is unfortunate, but in many ways this way of sharing resources has remained fairly unchanged at most colleges and universities. Instead of course materials living in individual computers, resources are now commonly stored in individual courses on learning management systems. In most cases, this makes it so faculty cannot browse the resources created by others in their own department, and most certainly not by faculty working at other institutions.
The long and short of it is, with the advent of cloud-computing, faculty should expect, and receive, better.  When I author content that I want to share, I should be able to share it in a way that won't burden my time or alter my resources in a way that disrupts my course delivery.  I share my entire course content with others in my department, and they often share theirs back with me.  In our free time, we browse through resources and select ones that we feel will positively benefit our students.  In effect, it is like we are standing by the photocopier sharing everything with one another.  We started to share content in this manner with other institutions.  Those institutions have since shared their content back.  This informal exchange has had an immediate positive effect on the quantity and quality of resources available to us.
Mark Schneider is a professor of the Mathematics department at Northern Alberta Institute of Technology and 2021 3M National Teaching Fellowship winner.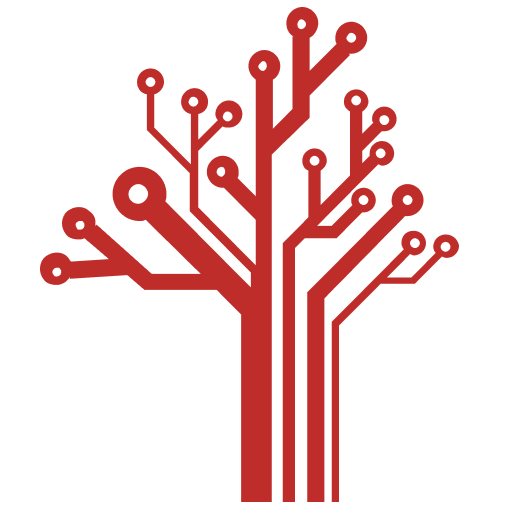 Getting Smart loves its varied and ranging staff of guest contributors. From edleaders, educators and students to business leaders, tech experts and researchers we are committed to finding diverse voices that highlight the cutting edge of learning.