7 Top Educational Virtual Reality Apps
By Shane Haumpton
Virtual reality (VR) has so much potential as a tool that can take learning beyond the conventional classroom. With touted benefits such as enhanced engagement, improved retention, and the ability to block out common classroom distractions, this simulation-based technology is being predicted as one of the top emerging learning trends in 2017.
But despite the clear advantages, we have yet to see the widespread use of virtual reality in schools. According to the findings of a survey conducted by Extreme Networks in June 2016, 77% of 350 higher education and K-12 schools had not used VR in the classroom, and the top reasons for not utilizing the technology, according to 43% of the respondents, were the high cost of equipment and the difficulty in implementation.
However, the future of VR in the education sector isn't bleak at all. About 53% of the survey respondents did reveal that they plan to use VR in the future, and 68% acknowledged this technology's power to excite students to learn.
The creative use of VR technology as a storytelling tool is also expected to further engage young learners.
For educators who are already using or planning to use VR to supplement their curriculum, here are seven educational apps that can help innovate the way you teach in the classroom:
1. InMind VR 2
Revolving around the chemistry behind human emotion, InMind VR 2 is set inside the brain of John, a teenage boy. It is inspired by Lövheim's theory of emotions and the well-loved Disney Pixar animated movie, "Inside Out." To control John's emotions, one must catch the right neurons by shaking his head. These molecules will control John's reactions to the situations around him, which will then shape his future as an adult.
InMind VR 2 is compatible with View Master, Fibrum, Homido, Lakento, Archos, Durovis and other Cardboard headsets.
2. Titans of Space
An interactive way to teach your students about the solar system, Titans of Space provides an in-depth tour of planets and stars in the galaxy. With great music and entertaining visuals, it makes learning about the solar system much more exciting.
The planets were shrunk down to 1 millionth of their actual size for a more surreal experience. For instance, Earth will appear to be of the size of a small house or a 12.7-meter-wide holographic ball.
Titan of Space is self-paced and comes with a variety of options, so you can fully customize the tour depending on your preference for your students. It can be used with VR devices such as the Oculus Rift, HTC Vive, and Monitor.
3.  Discovery VR
Discovery Channel has been the primary source of everything science-related on cable TV for more than 30 years. Now, you can enjoy that experience in a more immersive way with Discovery VR.
Choose from shows such as Discovery Atlas, Let's Go Places Florida, Discovery Presents, DNews Labs and many more.
Aside from Google Cardboard, you can watch Discovery VR 360 videos on your desktop with a compatible browser, through Gear VR, Oculus Rift, or HTC Vive.
4. Anatomyou
A unique and totally immersive learning experience, using Anatomyou is like taking a non-invasive trip inside the human body to learn more about its various systems (i.e. respiratory, digestive, circulatory and more).
Although marketed to health science students in the field of medicine, this app can also be used to teach younger students about the human anatomy.
Anatomyou gives a tour of the following systems: nose and throat, gastrointestinal, circulatory (divided into arterial, venous, and lymphatic), and female reproductive. As add-on options, you can also view the transbronchial tree and urinary system.
5.  VR Lessons by ThingLink
Designed for primary school students, VR Lessons by ThingLink is a repository of interactive lessons and visuals that cover a wide range of topics like arts, language and science. This app gives your students a virtual tour of the majestic places around the world like the French Alps, and teaches them valuable information about each ecosystem.
VR Lessons by ThingLink can be viewed with iPads or iPhones, but to get the full virtual experience, your chosen device must be used in conjunction with Google Cardboard or other VR headsets.
6. KingTut VR
A world heritage initiative by EON reality, King Tut VR allows you to teach your students an important part of history. This app takes you on a 360-degree tour of the world-renowned tomb of Egyptian Pharoah King Tutankhamun, which was discovered in 1922. Through this VR app, students can get as near to the Death Mask of Tutankhamun as they want, marvel at intricate hieroglyphics, and learn about certain historical artifacts of Ancient Egypt.
Available on Google Play and App Store.
7. Tilt Brush
Tiltbrush allows you to do away with traditional art materials by encouraging students to make any virtual space their canvas. It comes with a large palette of dynamic brushes, a variety of interfaces, and the option to share artworks either in the form of animated gifs or large scale masterpieces.
This app can be viewed using Google VR, HTC Vive, or Oculus Rift.
VR technology isn't just for entertainment purposes anymore. With the right content, it can revolutionize the way classrooms operate by making learning more fun and interactive. And, since it makes use of a virtual space, it can even eliminate the need for a physical space to conduct classes in—making learning more accessible anytime, anywhere.
For more, see: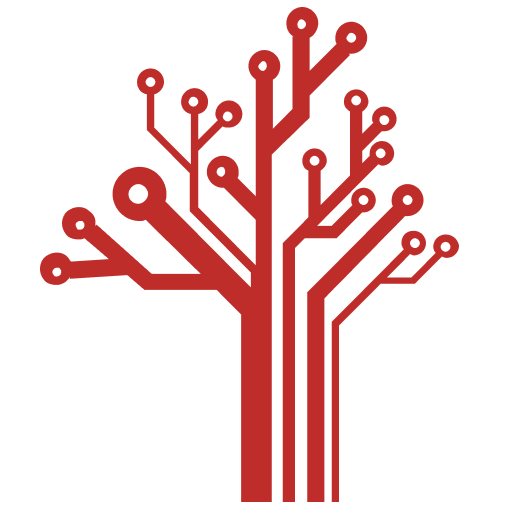 Getting Smart loves its varied and ranging staff of guest contributors. From edleaders, educators and students to business leaders, tech experts and researchers we are committed to finding diverse voices that highlight the cutting edge of learning.