The BETT Experience: Space, Technology, and People
It was an amazing week at BETT 2020 held at ExCel London. It was my first time attending the event, and it definitely did not disappoint. There were endless opportunities for learning and exploring everywhere in the 40,000 square foot expo space. This year, the conference brought together more than 34,000 attendees from 146 countries. Throughout the week, there were over 380 speakers, 800 edtech companies, and 100+ startups present for attendees to learn from and network with.
The conference had six themes, chosen based on research and educators from around the world. The themes were: Empowering Teaching and Learning, Future Tech and Trends, Inclusion, Social Mobility and SEND, Innovation, Skills, and Wellbeing. Walking around the halls, it was easy to see which themes the different edtech companies and sessions were focused on.
There were many highlights throughout the week, captured by the BETT Committee. For my first BETT experience, there were three things that stuck out to me as I walked around each day: the space, the technology, and the people.
The Space
Navigating through the often enormous exhibit hall spaces at conferences and finding the right resources can be a challenge, especially one the size of BETT. However this year, six zones were created to reflect the top attendee requests for solutions in schools. Each day, I found it to be really easy to find what I was looking for without needing to refer to the program guide. The six zones were:
Learning Tech Zone: showcased innovative tools such as AI and coding, apps, e-books, and software.
Teaching Tech Zone: focused on pedagogy and provided resources such as Learning Management Systems (LMS), distance learning, and assessment services.
Management Solutions Zone: focused on schoolwide solutions and information about IT services, attendance platforms, security, and leadership.
The Education Show @ BETT: featured the Education Show Theatre where educators in K-12 could find many topics and speakers focused on the conference themes.
Equipment and Hardware Zone: showcased school furniture, monitors, innovative learning spaces, screens, and 3D printers.
Global Showcase Zone: featured 19 nations and opportunities for attendees to learn about different educational systems and explore global trends in education.
Within each of these zones, there were so many opportunities for hands-on learning, live demos, conversations, and even games. Also held within the expo space were 12 theatres with sessions occurring throughout the day. A popular one, The Arena, offered keynotes and discussions on some of the most challenging topics faced by educators including the future of learning and work, promoting accessibility, fostering global education, maintaining wellbeing, and exploring immersive technologies, each of which connected to the BETT conference themes. These theatres were quite popular and offered a variety of speakers from different backgrounds and experiences and were a great way to gather new ideas.
The Technology
For my professional development, especially when attending the largest edtech conference, I was interested in exploring what was new in Artificial Intelligence, Coding, and STEAM and also wanted to learn more about the accessibility tools that are being developed. There were some companies that had unbelievable new technologies and products at BETT.
Artificial Intelligence: Viewsonic had two new tools for the conference this year, one which I found to be quite impressive. MyViewBoard Sens uses artificial intelligence to help educators better understand student responses and reactions. The board can sense the mood of students, whether angry or happy for example, and can then give educators feedback on how they can improve the lesson. It can also be used to monitor the classroom environment.
There were a few other really impressive tools that I explored which use artificial intelligence. Roybi Robot has had quite a successful couple of months as it has rolled out its interactive language learning tutor which uses artificial intelligence to personalize the content that is being shared with children. The robot adapts based on the interactions, pace of learning, and child's interests. I also had time to check out the Alpha Mini intelligent animated companion from UBTech Robotics and learn how the robot learns from animated interactions and can be customized with responses or make recommendations.
Coding: Robotix has several products that help students in K-12 to build skills in STEM and coding and is also including artificial intelligence in its products. I was able to test out the facial recognition with Phiro and explore binary coding while at the booth.
Microsoft and Google had new updates and features being shared in their expansive expo space. Google made updates to the Chromebook hub, which means more apps available for students, especially when it comes to creativity with some of the tools available and new updates. It is definitely worth checking out WeVideo, Book Creator, Explain Everything, Soundtrap, Infinite Painter, and Squid. With Google's licensing system, it is easy to provide these tools to students right away. Google also made updates to the Chromebook App Hub which makes it easier for educators to search for and share apps and also gives access to more tools for increased accessibility for students.
Adobe had a huge space for educators to explore all of the possibilities with Adobe for Education and an added bonus was taking photos in their giant Create EDU Classroom. Options for learning included the Adobe Creative Academy, the Lightning Learning Sessions, and the Giant Classroom Photo Booth. Adobe also had sessions in the Tech in Action booth, so learning really was everywhere!
STEAM: I noticed the Kano computer in the Microsoft Education space and finally had a chance to talk with the team on Saturday. The Kano enables students to build a computer and code it. Students can build sensors, code a galaxy with the Star Wars adventures, and so much more.
The People
Families: I found this to be quite different than other conferences that I have attended. Saturday was a time for families to attend the conference, and I saw many children joining in some of the activities on the North Hall. There were companies sharing active learning tools, augmented and virtual reality, coding blocks, robots, and more emerging technologies. It was really great to see families learning together about the different tools and their benefits and to see the children trying each of these technologies and having fun.
Educators and Educator Teams: I also noticed how different it was with the educators who attended and their interactions with the companies at each booth. I had a few conversations with some of the partners at the Microsoft booth, and they shared the same takeaways.
Marie Arturi, CEO and Founder of Buncee, said, "These educators are legitimately here to learn as a team." Groups of schools brought several members of their government and representatives, as well as teachers, to learn together.
Charlie Miller, CEO and Founder of Flipgrid, noticed that, at BETT "there is a very organized effort by educators and the whole team, to learn about the technology and the impact for education.
For each of them, this was also their first BETT experience, and it was interesting to note that their immediate takeaways were totally in line with the mission of BETT. It reinforces the importance of educators working together to learn and explore new ideas and technologies that promote more personalized learning, empower students with choices, and prepare students with vital future-ready skills.
Overall, it was a great week at BETT. There are so many things that can be shared and the best advice I can offer to anyone, whether they attended or not, is to check out the #BETT2020 hashtag for some ideas and inspiration. And then, save the date for BETT 2021, happening from January 20-22!
The photos above are used with permission from Rachelle Dene Poth.
For more, see:
---
Stay in-the-know with innovations in learning by signing up for the weekly Smart Update.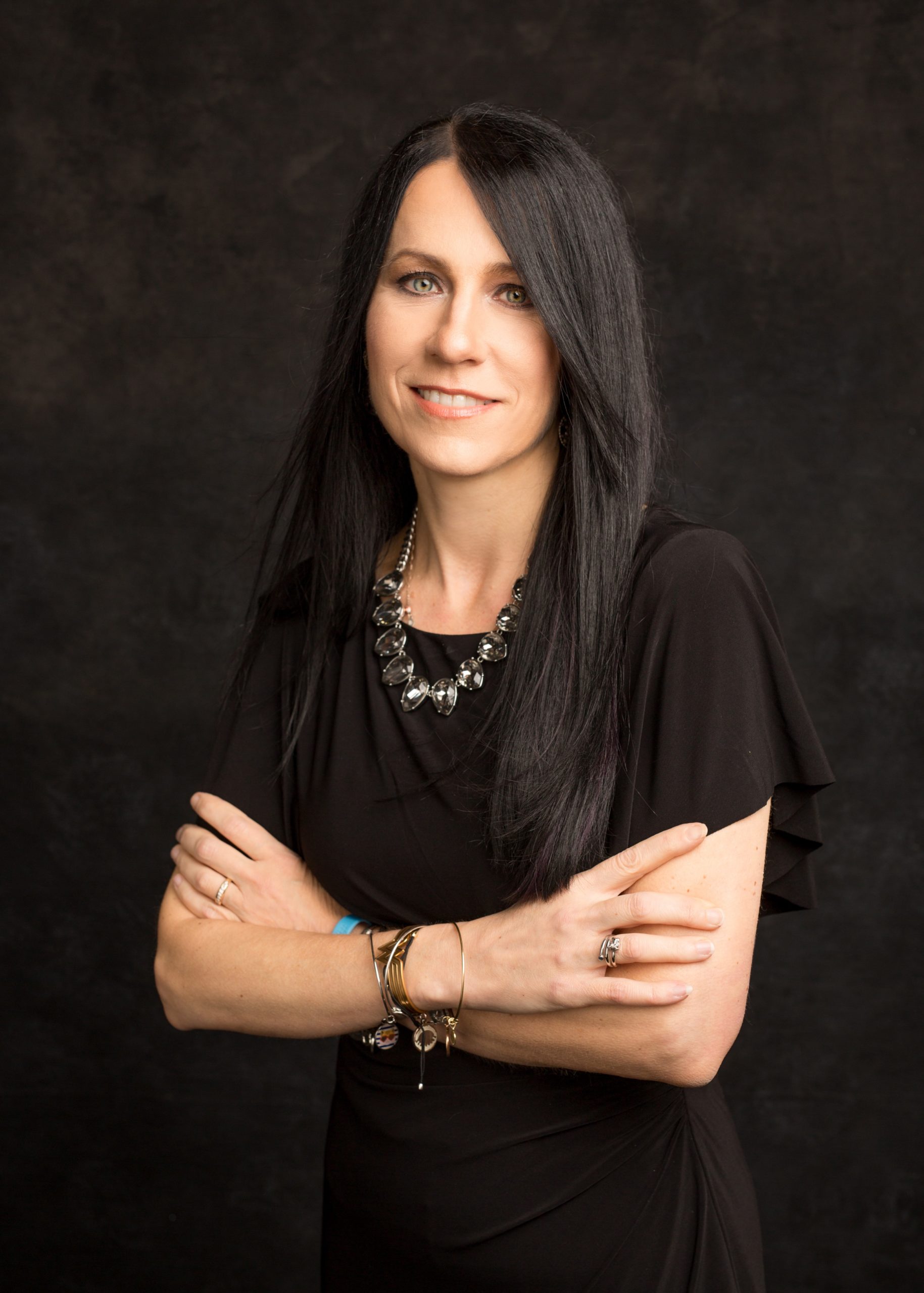 Rachelle Dené Poth is a Spanish and STEAM: Emerging Technology teacher at Riverview High School in Oakmont, PA. Rachelle is also an edtech consultant, presenter, attorney, and the author of seven books, her most recent Things I Wish [...] Knew includes stories from 50 educators. Rachelle is an ISTE Certified Educator. Follow Rachelle's blog at www.Rdene915.com.