Education Data Privacy and Interoperability Go Hand in Hand
By Rachel Anderson
This is a blog series about interoperability, the seamless, secure, and controlled exchange of data between applications. In this series, we will highlight the ways that data interoperability is laying the foundation for innovation and helping enable great classroom instruction. We will also hear from partners who are implementing solutions to overcome the lack of data interoperability today in the K-12 sector. This post originally ran on the Michael and Susan Dell Foundation blog.
Listen to the Full Audio Interview with In-Depth Responses
Tell us a little bit about what the Data Quality Campaign is doing to secure student data.
It's important to know that we at the Data Quality Campaign (DQC), as a policy and advocacy organization, don't have any data about students or schools, but we still do a lot to help safeguard student data privacy, and we work on this issue in two ways.
The first way is that we address data privacy concerns directly by working with advocates, education leaders, and state policy makers to help identify education data policy best practices and effective supports. We also help conduct an ongoing analysis of the landscape of student data privacy measures introduced in legislation.
But we also help address student data privacy concerns by advocating for the effective use of data. Privacy and data use aren't in opposition to each other. Data privacy is an important component of effective data use. Part of our work around data privacy is much broader work around the value of data. Data helps to power personalize learning, inform good decisions, and improve education across the country.
How do you at DQC define data interoperability?
From a policy perspective, interoperability means that all the systems and sectors that serve a student can talk to each other, and that data can move securely and seamlessly among those systems and sectors. It allows everyone to work with that student to securely access the data they need to help that student.
This can be something as simple as when a student moves from one district to another that the school records are transferred to the new school and the school understands the student's needs on day one. It can also mean a teacher has access to information about a student not just from this year, but from previous years, so that teacher can help understand the student and personalize learning. Or when a school works with a community partner like a tutoring program, the instructors from that tutoring program can have access to the relevant information they need about how that student is doing in school in the areas where the student is receiving tutoring.
So really, interoperability just means that everyone who needs a certain type of data based on their role with the student can get it and those that don't need access to student data don't get it. And successful interoperability requires a technical infrastructure with a common vocabulary and aligned systems that make transporting data across entities and systems more efficient, accurate, and secure.
What's the value of data interoperability to districts?
For districts, interoperability means that they have real-time data about their students and schools that they can use to understand what programs are working and how different types of students fare as they move through school. This information can help target professional development for school staff, make programming decisions, and streamline their general administration. We have a number of stories of districts that have done innovative things using data and interoperable data systems to serve their students in ways they simply couldn't before.
Also, interoperability means better data quality because it comes from a single aligned source. Having better data quality empowers the district to make data-driven decisions, because they can trust the quality of the data. It also allows districts to share records in real time.
What's the value of data interoperability to teachers?
At DQC, we've spoken with many educators, and data is something that most teachers already see the value in. They want to be able to understand their students in ways that let them differentiate instruction, communicate with families, even improve their own practice. But without interoperable data systems, teachers are stuck making spreadsheets and crunching numbers on their own, rather than just getting the information in an actionable way and put it to good use.
Interoperability for teachers means the ability to make use of data in an actionable way. Georgia is a state that's done a great job using interoperability to make useful tools and interfaces for teachers. They connected their district data systems to their state data systems, so a teacher only has to log in once to have access to the full array of longitudinal data about their students that is mapped to standards. This allows teachers to understand how students are struggling in particular skills or elements, and then target instruction to help those students build on those skills.
For teachers, it means the difference between having to go into the basement and pull out a student's folder to being able to open an app and see everything about their students that they need to personalize instruction.
How do you think interoperability enhances student data privacy protection?
Interoperability represents a more secure way for information to be shared within and across schools. Because there is a consistency of definitions and protections within a single system, it makes the data much more secure.
Interoperability also makes it easier to train educators and school leaders on student data privacy. When everyone is using the same system, it's easier to implement privacy rules and train everyone on how to fulfill their privacy responsibilities.
Is there anything else we need to know about interoperability?
I think it's easy to think of data interoperability as a purely technical concept and one that education leaders and policymakers can simply delegate to data experts. But, in fact, everyone has a role in effective education data use and, therefore, in safeguarding student privacy.
It's important for everyone who works in education to recognize that they have an important role to champion good data use and good interoperable systems. And, I would end by saying that, of course, there are organizations like DQC to help them out along the way.
For more, see:
Rachel Anderson is the Associate Director, Federal Policy and Advocacy at Data Quality Campaign (DQC). Follow her on Twitter: @rachelbarrer7
---
Stay in-the-know with all things EdTech and innovations in learning by signing up to receive the weekly Smart Update. This post includes mentions of a Getting Smart partner. For a full list of partners, affiliate organizations and all other disclosures, please see our Partner page.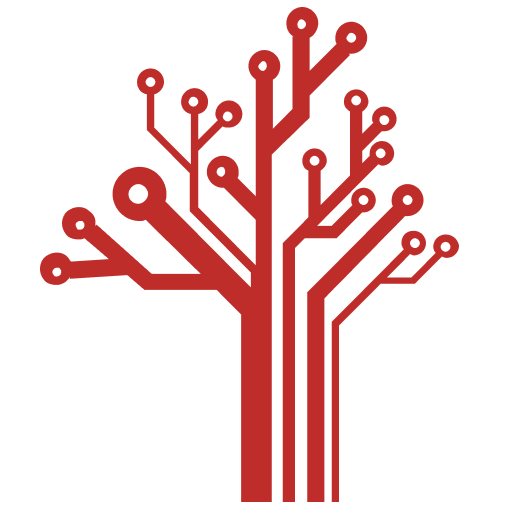 Getting Smart loves its varied and ranging staff of guest contributors. From edleaders, educators and students to business leaders, tech experts and researchers we are committed to finding diverse voices that highlight the cutting edge of learning.