Designing Courses for Efficient Learning and Actionable Data
By Laura Seuschek
We've come a long way since education first began to integrate technology into the learning process. When the idea of using computers in teaching was really growing, examples typically fell into two areas: educational tools posing as games (or vice versa) or lectures using PowerPoint or Flash-based slideshows with sectional quizzes–essentially, glorified versions of the traditional overhead projector.
Today, progress in creating, delivering and tracking rich graphics, videos, interactive and VR-based activities, as well as progress in tracking achievement and behavior data to inform decisions, have changed the way students are able to interact with learning materials. The old model of learning only through a four-year degree institution or a trade apprenticeship program have passed, and now students can choose the model right for them, including personalized competency-based learning, micro-credentials and free materials and courses.
The proliferation of choices has created a path for many people to further their education in ways they didn't think possible. With new learning software and technology, computer-based education models can predict and provide specific and focused training that delivers specialized skills and their associated certificates in months, not four years.
Yet despite the quality of the pedagogy and the advancement of technology, many non-traditional providers are struggling to develop successful high-quality, student-centered, personalized learning experiences. If we are able to deliver content in smaller more relevant chunks and track progress, then what is missing? The gap that must be bridged is the engineering and alignment of the actual materials.
Infrastructure Design
Competency-based learning requires attention and planning. To ensure that competent, creative and promising students become sought-after candidates and valued employees, institutions and course providers need to design courses, projects and checkpoints with modern workplace competencies. This requires an infrastructure that identifies the skills most needed and allows for the development of materials and experiences that enhance those skills.
●      Identifying What Employers Need: To identify the most in-demand job skills, career sites can mine their own analytics to see what is driving hiring. We no longer live in an age of the traditional resume; skill set combined with experience puts people over the top. This can mean adding anything from a three-month online programming course to a 12-month specialized certification in a business field. The infrastructure necessary to identify in-demand and future-demand skills lies in the hiring process itself. Online job sites are tracking this information, and it provides competency-based learning providers with the information of where they should focus their content for maximum engagement.
●      Recognizing the Right Skills and Abilities: The backbone of one's employability is the learned and certified skillset they can apply. College transcripts can be verified. Right now, everything else is a series of manual checks — phone calls and emails to references, in-interview tests of skills. A simpler way to do that is through an infrastructure that carries verified transmission of competency-based learning courses and certifications. This expedites and vets the candidate process, making it easier for everyone involved and encouraging further learning for everyone.
●      Developing Efficient Programs: To ensure students are receiving the materials that develop necessary skills and abilities, competency-based learning providers need to have control of their materials and student support systems, including quality of faculty interactions and non-academic support as well as a mechanism that provides evidence of the health of their learning environment. The ability to collect and view actionable data is key to knowing where to invest and what to leave alone. Content that is able to evolve as a result of workforce demands, student requirements and changing technologies allows the nimbleness necessary to succeed.
Designing for Connected Content
Delivery systems are rendered benign if they lack the content to succeed, and delivering ineffective content is a waste of time. To that end, competency-based learning providers need to fully connect well-designed competency-focused content and checkpoints. Engineering for success depends on elements such as:
●      End-goal planning: Each content module must be designed and delivered with the end-goal in mind, thus aligning the materials that produce the outcomes employers value and require.
●      Backward design: Competency must be thoughtfully developed to consider the path from novice to expert. Starting with what we want our experts/graduates to know, think and be able to do, we design the structure that bridges the multitude of gaps in between.
●      Focus on assessment: Chances are that students are entering programs with experience and skills that relate to their career goals. Therefore, programs need a way to identify existing skills (and gaps) so efficient learning can happen. Engineering checkpoints and embedding quick-checks make adaptive and personalized delivery possible. The quality of these checkpoints is key to student success and retention and makes the difference between sailing through the process or suffering through unnecessary content.
●      Create experiences for mastery: Simulations, projects and scenarios work to create playgrounds for students to master the skills necessary to succeed. Design authentic projects and allow students to problem-solve using actual tools, processes and data whenever possible. Support the process as a mentor would with a junior employee.
●      Measure key metrics: Providing a high-quality, student-centered experience necessitates analytics that reflect the activities of students' progress and behaviors, faculty immediacy and behaviors and program effectiveness. Knowing what students bring to a program, their strength as a candidate and how well they perform once hired is key. Many platforms and services deliver learning data and reports and we are just now beginning to connect the dots across school, experience and career.
A Future, Not Fad, For Education
Competency-based learning takes the avenues created by modern technology into exciting new areas, where educational content and engagement can be focused and efficient. However, investing in tech alone is not enough. Successful courses and modules require careful engineering to ensure deep learning of the right things.
The potential for all of these, from infrastructure to content, is primed and ready, and the benefits to innovation and commerce are plenty. Now all we have to do is get there and make sure that competency-based learning is a future, not a fad, for education.
For more, see:
Laura Seuschek is Chief Creative Officer at Wisewire. Follow them on Twitter: @WisewireEd
---
Stay in-the-know with all things EdTech and innovations in learning by signing up to receive the weekly Smart Update.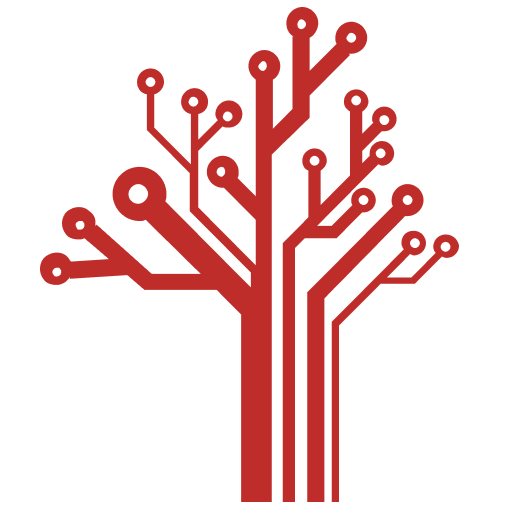 Getting Smart loves its varied and ranging staff of guest contributors. From edleaders, educators and students to business leaders, tech experts and researchers we are committed to finding diverse voices that highlight the cutting edge of learning.