5 Ways Tech Can Strengthen Social and Emotional Learning
By Jessica Berlinski
Over the past several years, strong evidence has emerged that teaching kids Social Emotional Learning (SEL) skills like persisting through failure, showing empathy for others and problem-solving leads to their greater academic achievement, as well as career and life success.
Employers too are increasingly identifying these skills as critical for their workforce. However, in the last couple of months we've seen signs that educators, policy makers and corporate leaders are also taking these findings seriously. Eight states have joined the Collaborative for Academic and Social Emotional Learning (CASEL) to create K-12 standards in SEL, and the Aspen Institute just formed a National Commission that includes leaders from Google and the Chan-Zuckerberg Education Foundation, to tackle the challenge of how to implement SEL across K-12.
We're also seeing a change in how we teach SEL. SEL, which is all about inter- and intrapersonal relationships, has traditionally been taught in-person. Although nothing can replace the support of a caring teacher or mentor, The World Economic Forum released a report this past spring stating that technology should be leveraged to teach SEL. Here are five ways – in the report and beyond – that technology can strengthen your SEL practice:
1. Self-Directed Learning. Kids are more engaged and learn better when they are learning what they want to learn, at their own pace and in their own style. Ripple Effects is an evidence-based digital program that allows students to identify what they feel is the biggest barrier to learning, and then move through a personalized skill-building program around that topic.
Students build skills in CASEL's five identified competencies, but it's contextualized around what they're struggling with the most. That could be everything from their parents' divorce, bullying, body image issues or anxiety. "[Student] buy-in is greater when [they] have more control and choice in their learning environment," shares lead behavior specialist Dr. Rosie Cooper Neary, who has implemented Ripple Effects across both Escambia and Clark Counties in Georgia. Evidence is through-the-roof for the efficacy of this digital program, specifically with underserved and urban youth.
2. Assessment. Technology allows all kinds of benefits when it comes to measuring SEL skills and mindsets, including performance-based assessment and data capture of early learners. For instance, 3 C Institute's Quest assessment transforms traditional surveys into an engaging, game-like experience with built-in text-to-speech to remove literacy barriers.
The fully customizable tool can also include performance-based game scenes, where kids play through simulated social scenarios for better measurement of skills like impulse control and emotion regulation. Technology also allows formative assessment or the ability to take "snapshots" of learning to inform instruction. ProExam's Tessera assessment can be used as a pre-post or to track benchmark progress. Thorough reports then serve as guides to inform lesson planning.
3. Personalization. Technology allows learners to stay in their optimal zone of learning, so they're neither bored because content is too easy, nor lost because they can't keep up. Personalized Learning Games' Zoo U, a social skills role-play game for grades 2-5, uses adaptive technology to find the level of learning of each student, and then challenges and supports the child as needed. Ripple Effects
Ripple Effects personalized learning system provides 13 different modalities for its trauma-informed instruction. Each student personalizes thier own pathway, choosing how they want to learn. Choices include a scenario-based case study, step-by-step skill training, peer modeling via video, journaling, real-world transfer training and assignments and subjective self-assessment. Only technology can effectively tailor instruction to the varied needs of a group of learners at one time.


4. Ensuring Fidelity of Programming. One of the most common challenges for achieving efficacy in an in-person SEL program is ensuring that all practitioners implement as intended. Technology can play a transformative role here.
3C Institute's Centervention platform allows educators who are implementing the SS GRIN program, an in-person social skills program, to easily track both their adherence to the program manual and student progress. The platform is a one-stop-shop that includes lessons, short videos and expert advice for use before they teach; and then simple questions around adherence and student behavior after. Visual reports immediately allow practitioners and administrators to see how fidelity is impacting student learning.
"The key to data-based decision-making is data. With timely access to data, schools are empowered to make informed decisions to benefit both students and staff," reports 3C Institute CEO Dr. Melissa DeRosier. This revolutionary tech platform can be used for any in-person education program, not just an SEL one.


5. Building Agency. Technology, specifically games, is a powerful tool for engaging, motivating and building agency in students. In Classroom Inc.'s evidence-based role-play game, Community in Crisis, students assume the role of the manager of a health center during a hurricane. Kids learn problem solving, decision-making and empathy from a position of leadership. As they master the game, as well as make and fix mistakes, they're able to see themselves in this role and build confidence in their ability to excel in it. This self-efficacy, particularly in connection to career skills, is critical for the organization's largely underserved population.
In addition to the above benefits of incorporating technology into your SEL practice, there's the obvious benefit common to all of these examples: reaching more kids. If educators can learn which skills every student in their class is struggling with in just 20 minutes, or personalize learning to the individual needs of an entire class in one period, they can impact more kids, and lighten their load in the process.
Yet it bears repeating that no technology will ever be as important as their relationship with the student. The Building Assets, Reducing Risks (BARR) program is a powerful demonstration of this: its relationship-centered SEL program closed achievement and graduation gaps (between white and non-white students) in randomized control trials in CA and MN high schools in just four years. BARR is also an example of how both in-person learning and tech can play together: the organization is currently exploring how to leverage technology and data to further enhance and scale their program.
For more, see:
Jessica Berlinski is the co-founder of two SEL game companies; she currently consults with organizations around scaling impact in SEL. Follow her on Twitter: @BerlinskiJess
---
Stay in-the-know with all things EdTech and innovations in learning by signing up to receive the weekly Smart Update.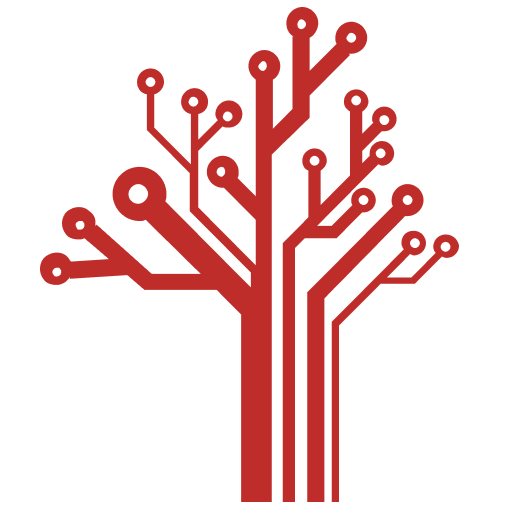 Getting Smart loves its varied and ranging staff of guest contributors. From edleaders, educators and students to business leaders, tech experts and researchers we are committed to finding diverse voices that highlight the cutting edge of learning.