Three Steps to Better Engage Higher Education Students
By Jerry Dilettuso
Despite our best efforts, retention rates at postsecondary educational institutions haven't markedly improved in eight years or longer.
Consider these statistics:
The average full-time retention rate of all postsecondary educational institutions hovered close to 72% from 2009 through 2012 before exhibiting one-point upticks in both 2013 and 2014, and now stands at 73.8%.
The average part-time retention rate of the same institutions stood at between 43% and 44% from 2007 through 2012 before increasing to 45% in 2014.
But what of the 26% and 55% of the students, respectively, that the schools did not retain?  Would we not all, students included, be better off if they had continued their studies, whatever those studies may have been? Is there not some way to increase retention rates dramatically?


Outside of better financial circumstances, the single most important element in increasing retention rates at post-secondary institutions is student engagement. We at UCROO believe:
Engagement = Persistence = Retention = Success
So how do higher education institutions better engage students?  There are three essential steps.
1. Group Effort. We need to change the premise of education from a single, independent, student-to-instructor-to-student process to a group process involving the student, the student's peers and the instructor. If we wish to prepare students for the workplace, we must educate them on team building and collaboration.
A survey conducted by the Ken Blanchard Companies found that 88% of workers spend at least 30% of their day working in a team setting and more than one-third of them spend as much as 50% of their day working in a collaborative environment. The Eberly Center at Carnegie Mellon University tells us group projects can help students develop a variety of skills that are increasingly important in the workplace, and positive group experiences contribute to learning, retention and overall academic success.
2. Game-Based Learning. As counter-intuitive and distasteful as it might sound, our educators must realize they are in the entertainment business, especially as it relates to gamification. James Paul Gee, Professor of Literacy Studies at Arizona State University and a faculty affiliate of the Games, Learning, and Society group at the University of Wisconsin–Madison, in an article entitled What Video Games Have to Teach Us About Learning and Literacy, explains that computer and video games designers "face and largely solve an intriguing educational dilemma… how to get people…to learn and master something that is long and challenging, and enjoy it, to boot."
In one of 36 principles he formulates, Professor Gee tells us that good games give information "on demand" and "just in time," and in the context of actual use within people's purposes. "People," Gee says, "are quite poor at understanding and remembering information they have received out of context or too long before they can make use of it. Good games never do this to players, but find ways to put information inside the worlds the players move through, and make clear the meaning of such information and how it applies to that world."
3. Social Media Connection. Educators must employ the social media technologies that students of the 21st Century use. Today, students expect technologies to be social, mobile, personal, easy-to-use and well designed, and they want relevant information and conversations to be pushed to them instantaneously, rather than hearing about them later or having to go find them elsewhere.
Here are some ways today's technology engages students:
It enables students to connect with other students based on similar student profile attributes, e.g. major, hometown, interests, etc.
It identifies commuting or online students that are currently on campus or studying nearby.
It connects newly enrolled students with peers, upperclassmen and administrators during the high-risk enrollment, orientation and transition period.
It increases coursework collaboration through mobile, social and gamification methodologies.
It fosters the creation of smaller, more intimate groups to perform group assignments and study for examinations.
It enables institutions to deliver communications and campaigns to current students in the contemporary manner students expect: via push notifications to their mobile devices.
It enhances connection with student support services and allows these services to contact "followers" not only at orientation, but also at key inflection points during the year.
It encourages students to find the mentors most suited to them based on profile attributes and allows for communication between mentors and mentees, as well as among mentees in the same mentor group.
It provides a "location" where students can view, choose, join and pay for all university-sponsored clubs and organizations. Clubs and organizations can also solicit for membership, announce events and communicate news throughout the year, and members can communicate among themselves as a group.
It tracks student behavioral data so that administrators can easily identify, on a real-time basis, disengaged students.
Team learning, entertainment in learning and embracement of social media technologies are three steps to dramatically improving retention rates. Are they the only three? Probably not. Are they a key three? Certainly so.
Jerry Dilettuso is a college instructor and the North American President of the Australian based educational technology company, UCROO.  Follow them on Twitter: @UCROO 
---
Stay in-the-know with all things EdTech and innovations in learning by signing up to receive the weekly Smart Update.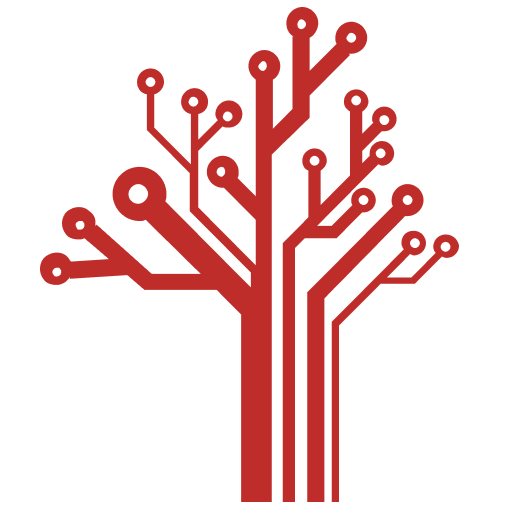 Getting Smart loves its varied and ranging staff of guest contributors. From edleaders, educators and students to business leaders, tech experts and researchers we are committed to finding diverse voices that highlight the cutting edge of learning.