5 Ways to Participate in the #GoOpen Movement
By Julie Keane, Director of Research and Evaluation, VIF International Education
"We believe that educational opportunities should be available to all learners. Creating an open education ecosystem involves making learning materials, data, and educational opportunities available without restrictions imposed by copyright laws, access barriers, or exclusive proprietary systems that lack interoperability and limit the free exchange of information."
~ Office of Educational Technology, Department of Education
In the past five years, states such as California, Florida and North Carolina have developed policies to more effectively create and share openly licensed educational resources (OER) by ensuring that teachers and students have clear guidelines for selection and integration.
However, professional development (PD) platforms and programs must do more to give teachers access to OER and learning opportunities that scaffold curation, as well as provide strategies to incorporate them across curricula.
An open platform must support both formal and informal PD to provide the context for OER use, ensure integration in standards-based curriculum via direct training and facilitation for effective curation, and provide ongoing collaborative opportunities for teachers to engage with peers and experts. This should be accompanied by a significant increase in teachers' opportunities to drive their own learning and to be established as education leaders in their classrooms, schools and communities.
Schools should seek platforms that embed evaluation to show the impact of resources on teacher practice and student learning. They should also assess platforms to ensure that the technical design and capabilities align with the U.S. Department of Education's call for interoperability and the free exchange of ideas and resources.
While the OER movement is growing, challenges — such as teachers' lack of time and autonomy — still remain. As states develop policies to integrate OER and provide funds to transition to digital learning, many teachers may lose access to textbooks. Moving away from textbooks can give students access to dynamic, current and open resources.
However, this process should be coupled with providing teachers context, pacing, guides and curated resources evaluated by vetted and reliable experts. While OER can provide unlimited access to content, teachers will continue to struggle if comprehensive standards-aligned frameworks are not provided that enable their effective use in the classroom. We have to support the many teachers that are expert instructors but are not necessarily curriculum designers.
There are multiple ways educators can jump into the OER movement by accessing resources, connecting with peers or advocating for policies to promote its integration and use.
Here are a few suggestions for strategies and organizations that can get you started:
1. Access OER Commons, a hub for open education resources. For nearly 10 years, this organization has provided a centralized location for educators to access resources, connect with their peers and join advocacy organizations to promote the movement.
2. Check out state-level departments and organizations for resources. For example, California has been at the forefront of the OER movement at the state level and offers a rich array of curated standards-aligned resources.
3. Find professional development to build core content knowledge through OER courses. EDUCAUSE has investigated and linked to several higher education opportunities available to teachers free of charge.
4. Learn to curate and select OER resources. To address teachers' challenge of wading through unlimited resources, PD needs to support teachers curation and use of OER in the classroom and in their own learning. Participate Learning is a platform designed to be a holistic professional learning environment to access a unique offering of online courses, an open badging system and open curriculum resources that provide project-based interdisciplinary units spanning core content, dual language immersion, ELL, world language and global-focused resources. All of these resources are connected to support teachers' effective use of OER in the classroom.
5. Own your professional learning through the expansion of PLNs through Edcamps and Twitter chats. Check out the hashtag #CollaborativePD where teachers can connect and share resources and practices. Participate Chats for Twitter also provide archives and calendars for chats that have become a vibrant space for teacher-driven PD. The Edcamp Foundation in collaboration with Participate Learning has launched a new open digital badge that teachers can get to demonstrate their learning and experience.
All of these opportunities allow teachers and students to collaborate on a range of authentic investigations, from citizen science projects to global challenges, that reflect the true nature of knowledge building — which is dynamic, evolving and participatory. The OER movement expands and strengthens an ecosystem that reflects and builds on the following core Connected Learning Principles:
Equity: When educational opportunity is available and accessible to all young people, it elevates the world we all live in.

Full participation: Learning environments, communities and civic life thrive when all members actively engage and contribute.

Social connection: Learning is meaningful when it is part of valued social relationships and shared practice, culture and identity.
The U.S. Department of Education's OER initiative has the potential to transform policy at the federal, state and local levels. This is why VIF International Education is thrilled to join the #GoOpen movement. The ability to now freely share education resources will empower students, teachers and administrators as they create schools that are truly connected, learning environments.
The question is, how will you #GoOpen?
Join us in the online OER conversation by leaving your comments below or post them to Twitter using #GoOpen and tag us at @vifglobaled and @participatelrn.
For more, see:
---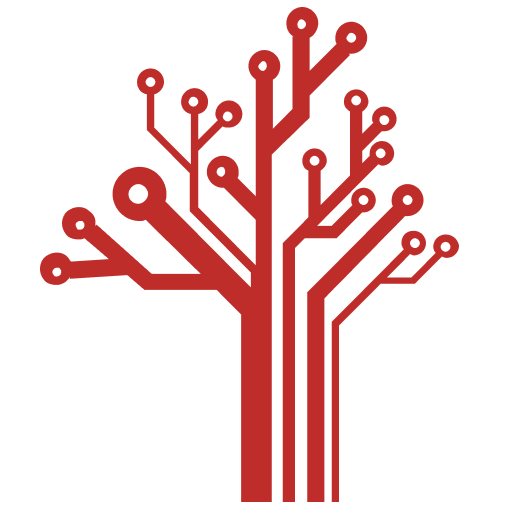 Getting Smart loves its varied and ranging staff of guest contributors. From edleaders, educators and students to business leaders, tech experts and researchers we are committed to finding diverse voices that highlight the cutting edge of learning.