Place-Based Professional Learning in the New Tech Network
By Julia McBride
Many recognize the power of place-based education for students, but not enough schools create place-based professional learning opportunities for teachers and leaders.
New Tech Network (NTN), a school network with 180+ public and charter schools in urban, rural and suburban communities in 29 states and Australia, hosts two national Leadership Summits each school year in strategic locations across the country.
The goal is to create the conditions for school and district leaders to reflect upon and learn to grow their schools as learning organizations in collaboration with Network peers while capitalizing on the local landscape as a learning opportunity.

This includes "Excursions" to explore local community-school partnerships, case studies of nearby Network schools and connections with fellow Deeper Learning Network peers.
Here are some examples from over the years that we hope will inspire you to consider creating place-based learning opportunities for your staff.
Fall 2015 NTN Leadership Summit in Detroit, Michigan
Case Study of Belleville New Tech High School's Literacy Focus
Summit participants traveled to nearby Belleville New Tech High School in Belleville, Michigan to explore how this team used their district literacy strategy and New Tech Network College Ready Assessment to empower their efforts as a learning organization and to deepen student literacy skills.
As part of this Excursion, school and district leaders engaged in classroom observations, heard from students, and supported the Belleville New Tech staff through a Consultancy protocol to help them plan next steps in their disciplined improvement effort.
Critical Connections for School Empowerment
New Tech Network School Development Coach, Dese Zuberi, worked collaboratively with local entities in Detroit, Michigan to design a multi-stop tour for Summit participants to walk in the shoes of different school-community partnerships at play in the city.

The Excursion began with a walking tour of Detroit's Eastern Market to observe the graffiti art contributed by an international cohort of artists and to consider project-based connections.
Next a bus took participants to meet with Executive Committee Board member, Clinton Griffin, of Detroit's People for Palmer Park to learn about their student volunteer and internship programs in connection with Detroit Public Schools.
The Excursion wrapped with a visit with the Director of Neighbors Building Brightmoor in the Brightmoor neighborhood who is leading a neighborhood urban gardening effort, led by students in a summer program. This program was expanding into the start of a student-led local market in order to offer locally grown, fresh produce for affordable prices to the surrounding community.
As participants were exposed to and reflected upon the real-life projects underway in Detroit, they were asked to unpack the role of community engagement as an important component of project based learning, assessing different approaches to change, enhance, or increase such connections in their own school communities.
Participants grappled with questions such as, "What does it take to design learning opportunities like this? Why doesn't it happen more often? What are the structures that can allow for learning opportunities like these to be the norm? What project ideas are coming to mind?"
This Excursion was inspired by ideas from the recently published book Our Kids: The American Dream in Crisis by Robert D. Putnam, which emphasizes the value of building social networks and connections with mentors for kids, creating better chances for support if they stumble and greater access to upward mobility. A goal of this experience was to emphasize that good project-based learning takes kids out into the community physically, not just intellectually.
Participants reported leaving this Excursion with a renewed sense of purpose for their work, and at least one school leader reported that she registered for the following Summit purely to ensure she had access to the next set of Excursion options because of how profoundly this Detroit-based experience impacted her.
Spring 2016 Leadership Summit in San Diego, CA

Betting on Agency at Bonsall High School
Summit participants visited Bonsall High School where they took a look inside how this 2-year-old school is using a focus on developing student agency (see New Tech Network's Agency Rubric) to anchor their staff's shared learning.
School and district leaders were able to get a detailed look at Bonsall's learning journey across the school year, including a deep dive on their project-based task design work aligning agency and accompanying student work and experiences.
Leaders practiced and explored their own agency while providing critical feedback on Bonsall's effort to-date, while also getting a first-hand look at a fellow Network school.
Systems for Continuous Improvement and Learning in an Elementary Setting
During this excursion, participants had an opportunity to visit High Tech Elementary Chula Vista, a project-based elementary school that is using improvement science to focus their adult learning. During the visit, participants explored improvement science concepts and methods, met with teachers and school leaders to understand their structures for adult learning, as well as visited classrooms in order to see how this disciplined learning approach is impacting instructional practices and student learning.
Participants then had an opportunity to consider implications for their own system for adult learning. Although New Tech Network began growing its network of schools in the early 2000s, the Network has only just begun to grow its elementary school presence in the last four years. This Excursion offered a unique look into similar elementary efforts happening in a Deeper Learning Network partner's context.
District Leaders Convening: Supporting Leadership Development in Your System
District teams attending Summit joined colleagues from other district offices within NTN to grapple with critical questions about preparing and supporting leaders in their system. They grappled with the following questions:
What are the teacher and leader capacities we need to build in our systems to ensure the spread of effective and innovative teaching and learning environments for all students?
What systems and structures support the development of current and future leaders (teacher and administrative) throughout a district?
This Excursion took place at High Tech High's Graduate School of Education and was developed in a partnership between New Tech Network's Chief District Officer, Jude Garnier, and High Tech High's Graduate School of Education Director, Kelly Wilson. This collaborative effort created the opportunity for New Tech Network leaders to learn from High Tech High's approach to teacher and principal leadership development as they grappled with the important questions above. (See "Getting Smart on Rethinking Professional Learning" for more on High Tech High GSE.)
The Leadership Summit Anchor Session: Leading through Inquiry, Learning from Assessment – The Learning Organization in Action
While the NTN National Leadership Summit this Spring was bookended by the Excursions described above, the key content animating leaders' learning at this event came to life thanks to the openness of one New Tech Network school to share their multi-year learning and improvement journey as a case study. Participants immersed themselves in a case study of New Tech West in Cleveland, OH, a Network school taking on the challenge of leading through inquiry and learning from assessment to improve specific student outcomes.
As leaders unpacked the story of New Tech West in a series of vignettes, in both written and video form, they engaged with Network peers to make sense of the school's effort in relation to the NTN Learning Organization Framework, before reflecting upon their own adult learning system and considering moves to better orient themselves and their team towards learning in service of specific improvements in student learning in their schools.


Over the past five years, NTN has become more explicit in its aim of supporting each network member school in developing the capacity to adapt to the learning needs of its students through disciplined adult learning. NTN uses a Learning Organization Framework to describe how a school organizes its adult learning for ongoing improvement of student learning. The New Tech West case study offered a concrete example of the efforts required to become a learning organization.
This blog is part of our "Place-Based Education" blog series. To learn more and contribute a guest post for the series, check out the PBE campaign page. Join in the conversation on social media using #PlaceBasedEd.
For more on these topics, see:
Julia McBride is the New Tech Network Director of School Leadership. Follow her on Twitter: @julia_lesley.
---
Stay in-the-know with all things EdTech and innovations in learning by signing up to receive the weekly Smart Update. This post includes mentions of a Getting Smart partner. For a full list of partners, affiliate organizations and all other disclosures please see our Partner page.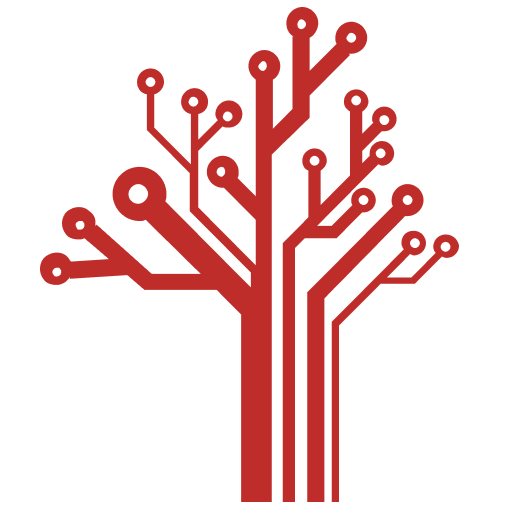 Getting Smart loves its varied and ranging staff of guest contributors. From edleaders, educators and students to business leaders, tech experts and researchers we are committed to finding diverse voices that highlight the cutting edge of learning.