What's Your School District's Tagline for the New School Year?
By Justin Aglio and Dr. Michael Ghilani
"Just Do It."
"Think Different."
"I'm Lovin' it."
You probably guessed at least one if not all three of those companies (Nike, Apple and McDonald's respectively in case you're grading yourself.) Most successful companies have a memorable tagline. A tagline is simply a catchphrase or slogan. According to marketing consultant Laura Lake, "a tagline should help the audience understand the bigger picture and leave them enticed and wanting more."
How does this definition of a tagline relate to school districts? Not all school districts have taglines of course, but those who have created a tagline know that it can be used to inform and entice their target audience. And, what exactly do school districts want their audience to know and be enticed by? The easiest answer to these questions can be traced back the school district's core values.
Test Drive
In the summer of 2015, the Montour School District reimagined the district by developing three Core Values:
Putting Children First
Developing a Growth Mindset, and
Promoting a Learning Culture.
Now for the 2016-2017 school year, Montour has developed a new Tagline: Student-Centered…Future-Focused.
The process used to design Montour's new tagline is not unusual for the district. Montour's entire administrative staff, every principal and a group of teachers all participated in Human-Centered Design Thinking workshops at the LUMA Institute. The LUMA Institute believes that innovation is a growing social and economic imperative. It calls for more people to be more innovative, more often.
Student-Centered is our statement of purpose of what we do, and Future-Focused is our desired future state and where we are going. The Student-Centered…Future-Focused tagline conveys the message of a movement that has a significant impact on the students, and fosters curiosity and a sense of optimism. This coupled with zero fear of the future and the will and drive to keep moving forward is what sets us apart as a quality school district.
The Rubber Hits the Road
What is Montour currently doing to model its tagline?
The Road Ahead
What are the future plans at Montour for modeling its tagline?
Students and staff are working closely with a local television production studio, Steeltown Entertainment Project, to design and build a multimedia production studio. Graduating senior Georgia Fowke has worked with Steeltown for the past four years and is currently directing, producing, and starring in our own television show through Steeltown called The Reel Teens on Fox Network.
Spartan Express students and staff are currently working with The Saturday Light Brigade (SLB) Radio Youth Express to develop plans for a 24/7 radio station managed 100% by students. SLB radio is housed at the Children's Museum of Pittsburgh and is a radio program featuring acoustic music and family fun broadcast since 1978.
Construction is underway for a new, versatile, state-of-the-art elementary school scheduled to open in the fall of 2017. It is located on Montour's high school campus and will serve K-4 students throughout the district.
Although we cannot predict the future for Montour, we will strive for continual improvement and  believe our new tagline will help us develop the needed growth mindset culture to optimize learning and preparation for the future. In addition to the initiatives and opportunities mentioned earlier, this growth mindset will continue to be strengthened by our participation in RemakeLearning – a perfect match for Student-Centered…Future-Focused.
For more, see:
Justin Aglio is Director of Innovation at Montour School District in Allegheny County, Pennsylvania. Follow him on Twitter: @JustinAglio.
Dr. Michael Ghilani is Superintendent at Montour School District. Follow him on Twitter:@GhilaniMike.
---
Stay in-the-know with all things EdTech and innovations in learning by signing up to receive the weekly Smart Update.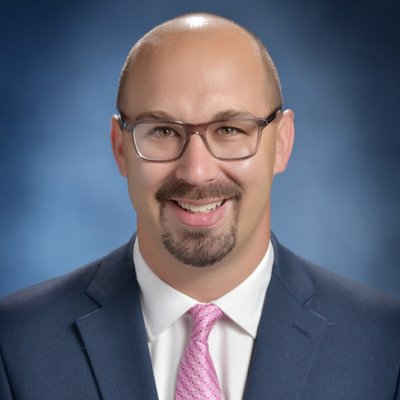 Dr. Justin Aglio is the founding senior director for the Readiness Institute at Penn State. In addition to his duties at Penn State, he is a visiting LearnLab fellow at Carnegie Mellon University, Getting Smart columnist, and a member of the Remake Learning network.