3 Questions to Innovate with Impact
By Nathan Martin
Meaningful innovation in education comes from "responsible and intentional experimentation."
Whether policy or practice, to make a difference you first need to know what outcome you want to deliver for learners. That provides direction. Once you know where you're going, you can focus and measure all of your imagination and actions against achieving that goal.
A seemingly simple recipe, captured eloquently by Jim Shelton (heading up education efforts for the Chan Zuckerberg Initiative), but one which requires tough questions, a few helping hands and a willingness to learn.
So on a Saturday morning last month I found myself asking someone called Jaidon a few of those tough questions, focusing on the poetic complexity of Kendrick Lamar, the lyrical structures of Chance the Rapper and whether rap could be used to deliver greater achievement in English through a new robust and rigorous curriculum.
Jaidon is the founder of the fledgling Rap Association, a social enterprise using rap to encourage creativity, positive expression and (potentially) academic achievement. He was one of the more than 200 education entrepreneurs gathered at Teach First's London Bridge for the workshops, 1:1 sessions and meetings which comprise the Innovation Booster.
The Teach First Innovation Unit offers helping hands to entrepreneurs like Jaidon "to find and nurture great ideas for solutions to the problem of educational inequality." Help might look like events (like the Innovation Booster), on-going network facilitation or the annual Innovation Awards (for the U.S., Social Innovation Award).
Meaningful solutions are cultivated by ensuring that the passion of the innovator is channeled through rigorous design principles, business practice and careful research. They provide the tools and guidance to foster "responsible and intentional experimentation."
If the goal is to close educational inequality, each idea or tool presented should clearly show how it helps deliver an impact on learners and achieve that goal. For Rap Association, closing educational inequality meant focusing as an organization on the activities that could deliver impact on achievement.
The tough questions allowed us to focus on the outcome that Jaidon wanted to achieve, and think about what he would need to do to get there. In education, growing in size means little if you aren't growing in impact.
This might mean prioritizing curriculum development over expanding the number of motivational workshops or community performances conducted by Rap Association. It might mean embedding research earlier in the growth of the company. Hiring fewer staff members. Waiting to make bold claims of impact.
A good example of growing with purpose is hip-hop supplementary curriculum provider Flocabulary. Bootstrapping for 12 years, the group developed a lightweight product, tailored to the needs of its customers, which customers believe delivers learner outcomes.
They grew slow, focused on developing a product that students and teachers believe delivered impact. Proof of that impact drove sales. Profit was reinvested in the product (engineers) and growing its impact. Impact prepared Flocabulary to scale and they've now taken $1.5m of new investment to expand its product and reach.
At Pearson, we've been asking tough questions as part of our efficacy work. To make a real difference to learners, we want to ensure we define the destination–our intended impact .We can then measure and see how our experimentation is helping us reach our intended goal.
I'm curious to learn–whether at the Innovation Booster or in the wider-education space–how other companies and organizations intentionally experiment. What tough questions are they asking? How do they measure their experimentation? Are there "helping hands" (like the Innovation Unit) to help develop and tend their innovation?
So here are three sets of questions that I've recently been reminded to ask:
1. What experience do you want the learner to have? What can technology do to help achieve that goal?
London-based Uplearn wants to disrupt private tutoring. Through the use of neuroscience-rooted adapted learning–driven by Artificial Intelligence (AI)–this beta-stage startup promises to provide virtual world-class tutoring and deliver A* for students taking their GCSE's.
A flashy claim bolstered by a slick website, but when I met with the co-founders–Guy and Andrew–what I found compelling was their focus on learner outcomes, not the technology, marketing or "disruption." They are  focused on the steps necessary to create the perfect learning experience, which would culminate in the student achieving their desired outcome.
Technology was only a tool to enable access to quality content and instruction which would lead to meaningful progression.
By defining this outcome at the start–rather than solely focusing on a business goal like growth  or market share–UpLearn can track and measure all actions, development and innovation against learner improvement. For UpLearn, AI is one part of answering the question of "what would it take for each student to have access to not one, but 50 world-class tutors?"
It's a similar approach to that which emerged from our recent paper, Intelligence Unleashed, framing AI as providing the promise of empowering teachers with a fleet of learning and improving assistants (rather than threatening to replace them).
2. Is it practical? Is this tool likely to empower or slow teachers down?
Traveling through Iowa City, Iowa, I happened to walk into the offices of Pear Deck–a group focused on making in-class slide presentations more engaging for students and actionable for teachers. The concept might seem simple, but Pear Deck has created an intuitive and compelling tool  that sits within Google Apps  to facilitate inquiry-based learning.
Talking to the COO and chief educator, Michal Eynon-Lynch, showed Pear Deck's focus on access and the learning experience allowed the company to prioritize delivering a delightful product for educators, amplifying student voices, without trying to add too many features or components. Data on the classroom experience is collected and reported to educators in a light-touch manner, offering tangible measures for tracking the goal of "engagement."
3. Where are the "fingerprints" of the teacher? How do teachers know you listen?
To intentionally and responsibly experiment, you need feedback–both on where you want to go, and how you're attempting to get there. This means listening to the people who are critical to delivering outcomes–namely educators. A colleague once told me educators should see their fingerprints and footprints on our products–their feedback should impact product development.
At Pearson, this comes through working with educators to develop, implement and evaluate our products through our customer journey and our "educator studies." In the United States, education innovation zones (or clusters) provide a local environment for that type of feedback. The clusters connect educators to edtech developers, researchers and the local community.
While supporting the World Economic Forum and its Education Global Agenda Council, I've had the pleasure of working with Joel Klein who, while Chancellor of the New York City Department of Education, established the original i-Zone. The zone was a global lighthouse on scaling innovation, improving procurement and edtech design.
Today, the i-Zone focuses on feedback–both in edtech innovation and efficacy. It helps edtech companies develop products in response to the needs of teachers while providing capacity and support for teachers in effectively implementing those solutions.
This feedback, whether in these zones or in general, is only valuable if it results in action. Talking to the team in New York City, the team stressed the importance of staying focused on the problem the tech was trying to solve — not the technology. And focusing on that problem meant listening and acting on any feedback. There were few things more damaging than teachers providing feedback and not seeing improvements in the products.
I am continually reminded of the truth that defining the outcomes doesn't force a set answer or stifle creativity–rather it provides focus, guiding invention towards a wider and more impactful end. This ethos should be adopted universally across education.
To that end, innovation thrives when there are gardeners cultivating this type of responsible and intentional experimentation– whether it's the unit at Teach First or a zone in New York City. Meaningful innovation and useful technology thrives within parameters.
This is true whether you're starting a new edtech company, setting up a blended learning environment or if you're the world's largest learning company trying to help more learners learn more. Making a difference starts with knowing where you want to go.
For more, see:
Nathan Martin is a senior researcher at Pearson. Follow him on Twitter: @nathanmart.
---
Stay in-the-know with all things EdTech and innovations in learning by signing up to receive the weekly Smart Update. This post includes mentions of a Getting Smart partner. For a full list of partners, affiliate organizations and all other disclosures please see our Partner page.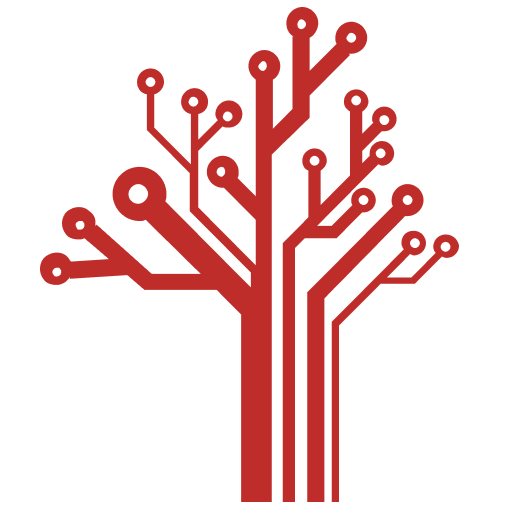 Getting Smart loves its varied and ranging staff of guest contributors. From edleaders, educators and students to business leaders, tech experts and researchers we are committed to finding diverse voices that highlight the cutting edge of learning.