5 Keys to Successfully Start Your Career
By Cary J. Green, PhD
Congratulations on your pending graduation from college. You certainly have learned a lot in the past four or five (or six) years. You learned how to balance REDOX reactions in chemistry, and you also learned how to deal with your roommates. You learned how to find the area under the curve in calculus, and you learned how to manage your time. You learned how to write a research paper, and you developed some self-reliance.
Indeed, to get to this point you needed to develop "soft skills," which I define as "a collection of abilities, behaviors and attitudes that increase your effectiveness." Soft skills also contribute to your career success, and the skills described below are especially valuable as you start your career. Development and utilization of these skills will empower you to achieve prioritized goals, to continuously develop your skills and abilities, and to build a solid reputation within your company.
1. Set and Achieve Prioritized Goals
You must be productive to be successful, and you must achieve the right goals to be productive. Your goals must align with your specific job duties and responsibilities. Talk to your supervisor to be sure you really understand what you are expected to do and how your job performance will be evaluated.
Develop your goals based on the duties/responsibilities of your position and your evaluation criteria. Prioritize your time to achieve those goals. Realize that you will be evaluated primarily based on the outcomes you produce rather than on the planning and effort you put forth. Be sure you understand the difference between effort (activity) and accomplishment (achieving your goals).
2. Commit to Lifelong Learning
The technical aspects of your job and the issues you address will continually evolve. If you are going to be successful, your skills and abilities also must evolve. As you begin your career, make a deliberate commitment to continuously increase your knowledge and skills.
Stay current by reading journals and books within your discipline. Join a professional organization and attend conferences. Find a mentor. Look for professional development resources and opportunities within your company. Don't forget that online learning provides unprecedented opportunities for professional development.
3. Be Reflective
You will have many new experiences as you begin your career. Be sure to learn from these experiences by being reflective. Reflect on your victories to understand and maximize factors contributing to your success. Reflect on your setbacks to understand and manage your limitations.
Reflecting on your setbacks helps you determine what needs fixed and protects you from the common-but-fatal "I don't know why this isn't working" syndrome. Remember, you have to know what's broken before you can fix it. Ask your mentor for insight.
4. Put Forth Your Best Effort
Always put forth your very best effort and be sure your output is high quality. Doing so will bolster your reputation with your boss and coworkers. Putting forth your best effort means that you work just as hard on the less-enjoyable aspects of your job as you do on the more-enjoyable aspects. It also means that you are self-motivated and are productive when working alone or when working with others.
Putting forth your best effort also means that you follow through on your commitments. Following through on your commitments is foundational to trust, and trust is foundational to success. Building a solid reputation of trustworthiness, strong work ethic and quality output is especially important for a person starting a career and will enhance your advancement potential.
5. Build Effective Relationships
You must be competent to be successful, and you also must build effective relationships with your coworkers and clients. Effective relationships on the job can enhance productivity and will make your job more enjoyable. Furthermore, your professional network of colleagues is an invaluable resource for you. A conversation with a colleague often can provide a solution to a problem or insight to make a decision.
Commit to working effectively with a wide range of individuals having a wide range of expertise, backgrounds and views, even if the individuals are difficult to work with. Finally, never burn any bridges in your professional (or personal) life. The person who annoys you today just might be the person you need help from tomorrow. (And that person may be your boss someday.)
There is no silver bullet for getting your career off to a successful start. You can increase your likelihood for success by developing key soft skills, though. Be sure you understand your specific job duties and responsibilities. Prioritize your time on goals that align with the expectations of your position. Always put forth your very best effort, produce quality output, honor your commitments, and learn something from everything you do. Invest the time and effort needed to build strong relationships. Consider everyone you work with an asset and treat them accordingly. Finally, don't get so caught up in your career that you miss the important things in life: family, friends, and community.
About "GenDIY"
eduInnovation and Getting Smart have partnered with The J.A. and Kathryn Albertson Family Foundation to produce a thought leadership campaign called Generation Do-It-Yourself (GenDIY)–how young people are hacking a pathway to a career they love–on The Huffington Post and GettingSmart.com. This campaign about reimagining secondary and postsecondary education and career skills will explore the new generation building a global economy and experiences that are impact driven and entrepreneurial.
For more on GenDIY:
Cary J. Green, PhD is the author of Leadership and Soft Skills for Students: Empowered to Succeed in High School, College, and Beyond.  Follow him on Twitter: @LeadSoftSkills.
---
Stay in-the-know with all things EdTech and innovations in learning by signing up to receive the weekly Smart Update.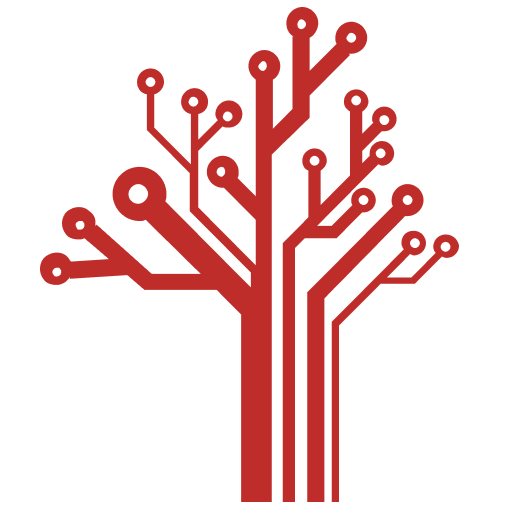 Getting Smart loves its varied and ranging staff of guest contributors. From edleaders, educators and students to business leaders, tech experts and researchers we are committed to finding diverse voices that highlight the cutting edge of learning.