Preparing Teachers for 21st-Century Learning
Whether in elementary, secondary or college classrooms, many teachers have begun using open educational resources (OER) as an integral part of day-to-day learning. However, just as no two students are the same, neither are any two teachers.
The challenge with OER is that although the concept of freely accessible, openly licensed resources has been around since 2002, different states, districts, schools and teachers have transitioned to using them at different rates–or potentially not at all. The margin is wide.
Many schools, such as the Open High School of Utah, operate by utilizing a curriculum that consists 90% of OER. The school's founder, David Wiley, explained that content is delivered completely online and made available to students 24 hours a day, 7 days a week. Utilizing personalized learning to the fullest, schools like the Open High School of Utah are pioneers in the technological shift in education. While this and similar institutions are well established and functioning effectively, not all schools are advancing at the same pace.
Paper or Technology?
According to a data report in The Journal, paper notebooks are very much a thing of the past, and school-provided technology is available at more and more institutions. The report findings show that:
In 2014, 33% of all high-school students used school-issued mobile devices.
Additionally, 66% of middle- and high-school students had access to a laptop.
An average of 56% of both groups had access to tablets.
Largely, this technology is providing the majority of students in these age brackets with the ability to access information through online portals. However, much lower percentages of students are using this technology to read online textbooks or watch teacher-created videos.
Since it is likely that these percentages have increased since the publication of the data report, the following question naturally arises:
How are teachers being developed to use educational technology in a way that best supports a student's ability to learn?
Many factors contribute to the answer to this question, the first of which being whether or not teachers are comfortable with technology in general and the technology that different schools have adopted in particular.

It is suggested in an article from Education World that teachers may be hesitant to use technology because of  "a lack of time, a lack of resources or a lack of confidence in their ability to use the available technology." Many traditional teachers may adopt the mindset of "if it's not broken, why fix it?" However, this philosophy only serves to create a wider and wider gap between a district's goal to implement technology and actually bringing the goal to fruition.
Assuming that teachers have begun utilizing technology, determining exactly how to do so can quickly produce a new barrier. The struggle to find ideal OER to use in the classroom was once an issue because of the limited number of resources available, and while this issue should phase itself out as more and more resources become available, the struggle then morphs into a new issue: OER can be overwhelming. College of the Redwoods Director Geoff Cain acknowledged that a volume issue exists when faculty members search for resources. Oftentimes, it is overwhelming to sort through the large number of resources available on a single topic, while it's even more frustrating to find so few that relate to other skills.
In a perfect world, when a teacher identifies a gap that a new resource could fill, the creation of a new resource could solve the problem. This is part of the core mission of #GoOpen, but why are there still gaps? In a recent post by the Center for Digital Education, it is recognized that many faculty members still don't know about Open Education or OER. It's as though these resources are spreading around the globe like an elongated version of the telephone game. So how do we as an educational community translate the message to the masses? The answer is simple–do what we do best: teach.
Teaching the Teacher Tech

Professional development (PD) sessions are a solution to help educators all over the globe by meeting them where their current skills and expertise reside, and helping to carry them toward the next generation: 21st-century learning.
Not only can well-structured PD help instructors with distinguishing OER from non-OER, but it can also develop their ability to create their own OER and the confidence to do so. We all know that OER allow educators to "remix, revise, reuse, redistribute and retain" content, but knowing how and when to do that unlocks the true potential for OER, in and outside of the classroom.
Professional development sessions can be delivered through many different forms of instruction, ranging from a very general training session, to fully online webinars, to hands-on collaborative efforts. But what is most effective? In an extensive handbook by Learning Forward, research suggests that online sessions are less effective than face-to-face sessions, because educators are limited to working and learning alone instead of being a crucial part of a collaborative effort that promotes each individual to learn from the experiences and ideas of others.
But the ability to scale the delivery of PD and allow for asynchronous access to the information secures a place for online content in OER PD programs. And as much as how, frequency also plays a substantial role in the success of a professional development effort. Multiple on-site workshop sessions, supported by online access to resources and follow-up activities, are the key to successfully developing the professionals responsible for implementing next-generation learning.
Teachers are ready and eager to learn–are you ready to deliver?
For more, see:
Bill Taylor is CEO of Spider Learning, Inc. Follow Spider Learning on Twitter, @SpiderLearning.
---
Stay in-the-know with all things EdTech and innovations in learning by signing up to receive the weekly Smart Update.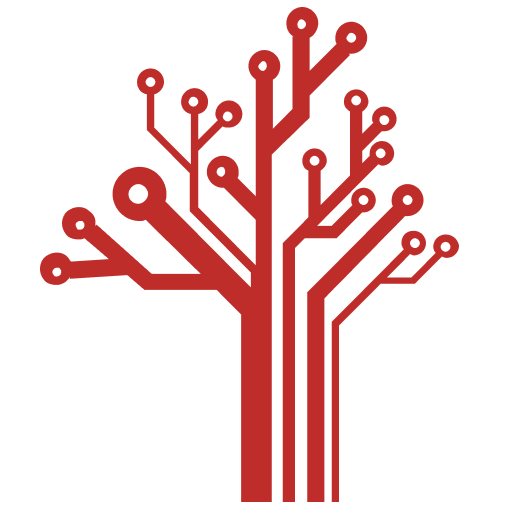 Getting Smart loves its varied and ranging staff of guest contributors. From edleaders, educators and students to business leaders, tech experts and researchers we are committed to finding diverse voices that highlight the cutting edge of learning.