Faça Você Mesmo: A Global Perspective on Learning
By Vinícius Miranda and Lisa Duty
"The thrill I felt the moment I stepped into university for the first time can only be paralleled by the one I felt when dropping out of it." ~ Vinícius (Vini)
"How do we ensure that students get an education that is effective at helping them achieve their own dreams, regardless of their coordinates on the world map?" ~ Lisa
Worldwide Friendship
Lisa: Born in Brazil to a financially stable family, it felt like common sense for Vini to move directly in pursuit of an engineering degree after graduating high school, even if it meant starting college at the age of 16. While there was much to celebrate on campus, including his experience of being part of international organizations and student unions, it was not long before most of Vini's learning was happening outside of the classroom, and the decision to drop out in pursuit of bigger challenges, although difficult, seemed natural considering his goals.
Vini is pained by the unreasonableness of our university models. This unreasonableness is exemplified by the rush to produce employable 20-somethings, creating a social pressure driving rampant anxiety levels and short-sighted vision in the decisions our youth are making. We are often cutting short innate human creative potential. Vini decided to take the Do-It-Yourself approach–faça você mesmo in Porteguese–to higher education and learning.
The two of us met and began our conversation at the World Innovation Summit for Education (WISE) Summit, the international conference for worldwide leaders to discuss Innovation for Education in Doha, Qatar in November 2015. Vini, who reached out to me for an interview, is a member of the 2015-16 cohort of the prodigious WISE Learners' Voice Program that was established to engage the perspectives and creative energies of young people in addressing pressing global-in-scope education challenges. What began as an interview on the topic of innovation in HigherEd has become an on-going, mutual exchange traversing age, continents and more.
Vini: Lisa and I talked about my experiences (in and out of university), and we contemplated our responses to higher education challenges. Most people treat the higher education crisis (usually evidenced by ever-greater gaps of students acquiring the competencies hiring organizations will require of them) as a familiar problem, being either or some combination of a:
Financial problem (who will fund the necessary changes that need to happen?)
Responsibility problem (whose responsibility is it to drive those changes?) or,
Curriculum problem (what should universities teach if they will have to change?)
But that's just the tip of the iceberg. An institution-centric approach to a reconceptualization of education is bound to cut short our possibilities through its focus on employability. Yet our evaluation of educational success has always been more about pieces of paper than about real skills. Incredible as it seems, if we want an education model that better serves all its stakeholders, we have to involve our stakeholders in its recreation. Guess who is the main stakeholder of any educational process who is usually the most disempowered one?
You got it. The learner.
GenDIY Jungle Gym
There is a lot of hype about the un-schooling movement (is it too-loaded a term?), and the beautiful well-told stories almost heroicize the lucky few who take the leap of faith, step out of the system and succeed. However, most of the times it leaves out the fact that the real taste of being outside of the traditional school/university system is bittersweet. Post-university I have the freedom of a self-designed learning pathway, but it can come at the cost of much apprehension, uncertainty and solitude–even when I plan for collaboration with others.


It can be incredibly hard to DIY, self-organize and implement your own learning pathway. Lisa shared the thought that a "learning pathway" was probably the wrong image for what I am navigating. Given her lack of Portuguese(!) I remember her sketching for me a term new to my vocabulary: she drew a picture of a jungle gym. Well-meaning terms such as learning pathway are presented as too sanitized for good use. Those words simply do not capture the many choices, the unpredictability or needs of the real learner in a connected world.
Think jungle-gym, not learning pathway.
Empower Students as Education Designers
DIY Higher ED fundamentally challenges an old educational paradigm: that the student is a passive recipient of information, dutifully absorbing the content provided by curriculum designers. However, in an increasingly volatile, uncertain and unpredictable world, already facing a fourth industrial revolution that will extinguish many professions, and where a good part of the jobs in 10 years from now don't yet exist, who actually knows what our students are supposed to study?
Lisa: The current pace of change in the world highly favors more agile and adaptable institutions of education, and there is a high chance your university, government or dream company doesn't have the slightest idea of what you should actually be learning.
So, more than ever, it is time to emancipate our learners out of their usual passiveness, empower them in the role of designers of their own education and foster systemic structures and mechanisms that support less singular/ institutionalized forms of education, seeing students as co-creators of their and our future.
Questions to Ask
What if the institution of the university was just one node along a well-defined, accessible, and interconnected matrix of learning opportunities?
What if learners were supported in co-creating their learning goals, and navigating and evaluating their own learning experiences and its many providers?
What if we enabled a system that was effective at helping learners achieve their own dreams?
GenDIY trends are increasing their global reach. The desire for passion-driven project work, free agency and flex-time is resonating everywhere from India's Shikshantar to New Zealand to South Africa and Brazil. Today's young people understand something inherently that some adults do not: career learning, academic learning, social and global learning need not (and shouldn't be) separate tracks from which to choose. If higher education has a future, it must be organized around projects and personalization, experimentation and entrepreneurism, and purposeful just-in-time–not seat time–learning.
Vini: How you can help accelerate our transition to new and better models of education?
If you are an employer, pay a little more attention to the guy or gal who will knock on your door saying he/she doesn't match the prerequisites but thinks he/she can do the job.
If you are a parent, listen a bit more emphatically to your son or daughter coming back from school/university telling you he/she isn't happy.
If you are a student, ask yourself if university is really the way to achieve what you're considering for your future.
I dropped out of university because it didn't feel as if I had a choice. I didn't choose not to fit, I just didn't. A new era in learning is being ushered in. More young people just like me hope to change it dramatically.
About "GenDIY"
eduInnovation and Getting Smart have partnered with The J.A. and Kathryn Albertson Family Foundation to produce a thought leadership campaign called Generation Do-It-Yourself (GenDIY)– how young people are hacking a pathway to a career they love – on The Huffington Post and GettingSmart.com. This campaign about reimagining secondary and postsecondary education and career skills will explore the new generation building a global economy and experiences that are impact driven and entrepreneurial. For more on GenDIY:
Vinícius Miranda is an Education Advocate & Process Facilitator for WISE. Follow them on Twitter: @

WISE_Tweets

. Lisa Duty is a partner at The Learning Accelerator and advisor to the global education sector. Follow her on Twitter: @LisaDuty1.
---
Stay in-the-know with all things EdTech and innovations in learning by signing up to receive the weekly Smart Update. This post includes mentions of a Getting Smart partner. For a full list of partners, affiliate organizations and all other disclosures please see our Partner page.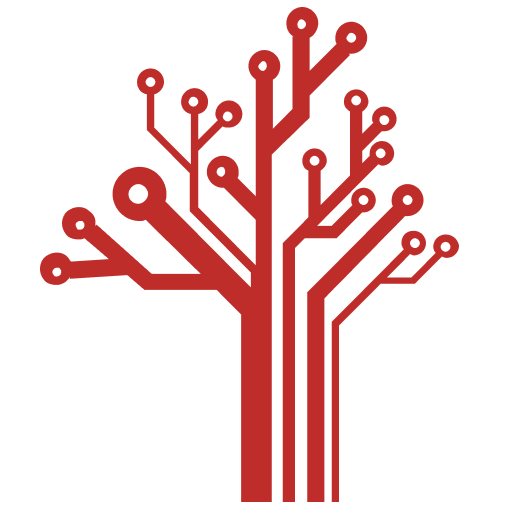 Getting Smart loves its varied and ranging staff of guest contributors. From edleaders, educators and students to business leaders, tech experts and researchers we are committed to finding diverse voices that highlight the cutting edge of learning.