7 Best Listening Resources for Language Learners
By Peter McGovern
As a world language teacher, I work with language learners of all types–from native English speakers to foreign students learning English for the first time.
Currently I teach Spanish to middle school students, but I began my career in education teaching Spanish and Mandarin to high school. I have also spent considerable time working with international exchange students both abroad and in the United States. Each student is unique as is his or her language learning process, but regardless of language, age or location, listening is a crucial language skill that needs to be developed.
Listening is Crucial to Language Learning
It is a critical part of my job to teach my students the skills of reading, speaking and thinking in a language not native to their own. I want them to go further than they ever imagined they could. To help my students achieve a high level of understanding, I need to equip them with strong academic and social skills pertaining to the target language they are studying.
Listening is an important part of a student's language study and supplying them with dynamic and authentic material is fundamental. The more authentic listening practice they get, whether it is inside the classroom or through complete immersion, the better. Listening can be frustrating at first, and it is tempting to give up when someone rattles off words you do not understand. Listening exercises should be progressive, gradually becoming more complex as the student's aptitude increases. I believe it is important to expose students to varying speeds of speech, different topics of conversation and various accents to make sure they are developing their language ability.
Finding the right types of resources for your language learner can be difficult, but will help them make leaps and bounds in achieving the desired level of comprehension and conversational skills. Before I share with you what resources I prefer for listening exercises, let me explain how I evaluate a new resource to find out if it will be useful for my students.
How to Determine if a Resource is Appropriate
Context: The context of the story or resource needs to be relevant to what my students are learning or reading. If the student does not find it engaging or cannot relate to the story, they will find it harder to maintain the focus they need in order to understand the material.
Comprehension Level: The resource needs to match the level of comprehension for the student. Depending on whether the students are just starting out or are more advanced in their learning, I adjust so that each student can get the most out of the resource and not feel completely lost.
Transcripts: Resources that also include transcripts are often incredibly helpful for the student. According to Mike Godsey in this article in the Atlantic, if you can give your students the option to reference transcripts, they can work on both their listening and reading skills. Similar to transcripts, using a video can be helpful for students so they can see body language and pick up even more of the conversation. But be careful about captions in their native language, as these can become a crutch and prevent them from focusing on the new language.
Critical Thinking: Make sure the content helps your students think deeply about a given topic, so that they can conduct their own analysis. I like to use debate and discussion formats as well as written responses before and after listening exercises to help with critical thinking.
Standards Alignment: I like to make sure that the lesson will lend itself well to what the students need to know for their grade level. This is directly applicable to English Language Learners (ELLs) because it will ensure that they have the information they need to advance in the local school system.
Now obviously there are a ton of great resources out there, but here are the top seven resources I like to use with my students. If you're teaching English, Spanish or Mandarin like me, these tools will be perfect for you. You can even use them as a starting point to find additional resources:
English: For ELLs coming from other countries where they are not exposed to English in their homes, bringing them up to grade level is important for their academic progress. However, this goal can present a very steep learning curve. Here are some of my favorite resources to find lessons:
1. Listenwise: This site presents engaging material that will help your students develop their understanding of English. The current events section keeps things relevant for students, and the lessons are nicely categorized by level of language knowledge and grade level. We like to pick out a listening lesson each week and lead debates and discussions about that particular topic. It gets the students really engaged, and it helps them acquire both academic and real-world language skills. You can also adjust the speed and use transcripts in case students have trouble following.
2. Music: Listening to music in a new language helps students hear the words, but it doesn't stop there. This also helps students learn about the culture and history of a country. From the Beatles to Katy Perry, in my classes we dive into various genres, bands and music history stories.
Spanish: Because Spanish is so common in the U.S. and around the world, there are a growing number of students learning it at the secondary level. Here are three resources I love to use to get my students engaged when listening to Spanish:
3. Fundacion Lengua: A fantastic YouTube channel that teaches the Spanish language. They have content in several categories, including academic language, classic stories, art history and general practice.
4. News in Slow Spanish: As you may have guessed from the title, this is a site full of news articles that are read out loud very slowly to help with comprehension. Varying the speed at which a student receives information is critical for their success in language comprehension and acquisition. It's frustrating to only catch a few words here or there, but when the news is slowed down students can hear more, and more readily put the words in context, acquiring a deeper understanding of the content as a whole.
5. Spanish Music: I present lots of songs in Spanish across many genres so that students are exposed to different artists and styles. The great thing is that very often, by the end of the year, every student will have a Spanish-speaking artist or two they love whose music they will continue to listen to. This way, students are in a position to take initiative and expose themselves to even more to the language.
Mandarin: Mandarin is now the number one language spoken worldwide. Students with sights on international travel and business are frequently choosing to learn this language in middle and high school. It's a tonal language, so listening to authentic speakers will help students learn the various tones. Here are a couple ways we integrate authentic listening into classroom lessons:
6. Skype Calls with Students: This helps the students with both speaking and listening. I've matched my students up with students of the same age at schools in other countries. They get the opportunity to hear the authentic language, and love getting to speak with students in other parts of the world. Sometimes, because of the time difference, we can send and receive video messages–like upgraded pen pals for the students. It gives them more time to comprehend the speech and practice their response.
7. YouTube Series: One YouTube series I really enjoy that's a cool blend of culture and language is "Sexy Beijing."It is hosted by an American who speaks incredible Mandarin and does some short clips. The title is inspired by "Sex and the City,"but don't worry, it is totally appropriate for students. The videos are captioned and show a foreigner speaking Mandarin in Beijing. The students get a dose of the culture and feel for the city. Note: This is the only resource whose captions are in a different language than the one spoken on the show.
I've had incredible success using these resources in the classroom during speaking and listening exercises. Thanks to the internet, it is easier than ever to find videos and other materials that can help you learn or teach a new language. I would love to hear what listening lessons you've used in your own classroom, whatever language you are teaching. Please share in the comments below.
For more, see:
Peter McGovern is a middle school world language teacher and the founder of EdOdyssey, an organization that creates authentic global experiences for students. Follow them on Twitter: @edodyssey.
---
Stay in-the-know with all things EdTech and innovations in learning by signing up to receive the weekly Smart Update.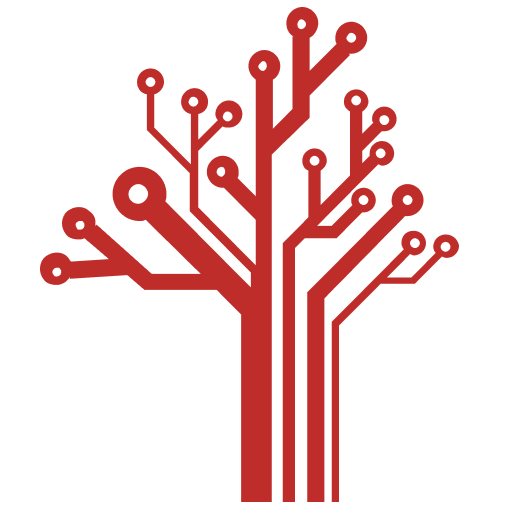 Getting Smart loves its varied and ranging staff of guest contributors. From edleaders, educators and students to business leaders, tech experts and researchers we are committed to finding diverse voices that highlight the cutting edge of learning.