Effective Testing: Time Is of the Essence
By Dr. Stuart Kahl
We're facing a dilemma in educational testing. Educators and non-educators alike share a strong desire to test higher-order cognitive processes and deeper learning–students' ability to apply fundamental knowledge and skills to solve real problems.
At the same time, the testing frenzy created by high-stakes accountability testing has led to widespread concerns about over-testing infringing on instructional time. We're using too many tests, and the tests are too long.
Quick Results or Higher-Order Thinking? Pick One
The quick turnaround of results required by federally mandated, state accountability programs has led to predominant use of efficient machine-scorable testing (mostly multiple-choice). Research has long shown that over-reliance on such testing has negative effects on local instruction and assessment practices. Understandably, when teachers create their own tests, they emulate the tests that yield the results for which they are being held accountable.
Also immediacy of results has become the expectation of all testing under the unfounded assumption that all tests, including general achievement measures used in statewide assessment programs, should inform teachers' daily decisions. The problem is that tests that tap students' higher-order skills require more time for students to respond and more time for scoring than tests most commonly used today for both state accountability and classroom testing.
History Repeats Itself
This efficiency versus deeper learning dilemma is not new. In the 1980s and 1990s, standardized tests were widely criticized for not measuring higher order thinking skills. Calls we hear today for "testing beyond the bubble" and "removing the barrier between assessment and instruction" were prevalent back then. During the "authentic assessment" era of the 1990s, a few states implemented performance and portfolio assessments, but these efforts ended as a result of a variety of factors:
The state of the art at that time was inadequate to achieve the technical quality demanded of accountability programs.
The programs required significant additional time and effort from local educators.
NCLB requirements in terms of volume of testing and turnaround time for results necessitated the use of the more efficient approaches to testing.
Fast forward another few years, and less-than-satisfying U.S. performance on international tests and other factors led to renewed concern about our students' higher-order cognitive skills. This ultimately led to the Common Core State Standards, the Next Generation Science Standards and the Race-to-the-Top state assessment consortia PARCC and Smarter Balanced.
Initially, both of these consortia envisioned performance components that were more ambitious than those ultimately implemented in 2015. In the end, time and cost efficiencies and psychometric tradition ruled the day. Both consortia retreated from their original plans, going instead with shorter, tightly controlled, highly secure performance tasks.
Curriculum-Embedded Performance Assessment
If we want to include more extended, real-world performance tasks in state assessment programs and have them contribute significantly to accountability results, then we have to make them less of a burden on teachers. I believe the only way to do that is to make sure that the student activities resulting in products that are scored for summative use are integral parts of instructional units. Performance tasks administered at the end of the school year, as well as secure tasks assigned periodically throughout the year, do not fit the bill; they are clearly separated from instruction and become just another part of a long test.
If the tasks are not planned parts of instructional units and are just loosely matched to local curricula, and/or if they require schools to manipulate their instructional sequences to accommodate the mandated test administration schedule, then they are added burdens on the schools and on the teachers. For more general information on how curriculum-embedded performance assessment can work for both instructional and accountability purposes, check out Hofman, Goodwin and Kahl.
At least two states have been developing systems making performance assessments meaningful components of local instruction that can be used for accountability purposes: Ohio's Task Dyad Learning System and New Hampshire's Performance Assessment of Competency Education (PACE). For more information on these programs, go to the state websites.
State-led initiatives with heavy involvement of local educators are not the only game in town. Many, many districts across the country are implementing performance-based instruction and assessment on their own because they believe it's the right thing to do. Also, many organizations' raison d'etre is to assist districts in these efforts. Two such organizations are the Center for Collaborative Education in Boston and EdLeader21.
Also, the Center for Innovation in Education at the University of Kentucky and Next Generation Learning Challenges recently established the Assessment for Learning Project which (with foundation backing) has been awarded 12 grants to districts and district consortia across the country. The grantees' charge is to rethink the role of assessment in student learning and develop models of assessment systems and educator capacity-building with an emphasis on performance assessment. These are just a few examples of collaborative efforts to learn about and develop innovative, performance-based assessment systems.
True curriculum "embeddedness" is the key to solving the time problem. The goals are enhanced student engagement and deeper learning, and the vehicle is instructional units teachers use instead of others they've used in the past.
For more, see:
Dr. Stuart Kahl is co-founder of Measured Progress, an organization that develops customized, K-12 student assessments for schools, districts and states. Follow them on Twitter: @MeasuredProgres.
---
Stay in-the-know with all things EdTech and innovations in learning by signing up to receive the weekly Smart Update.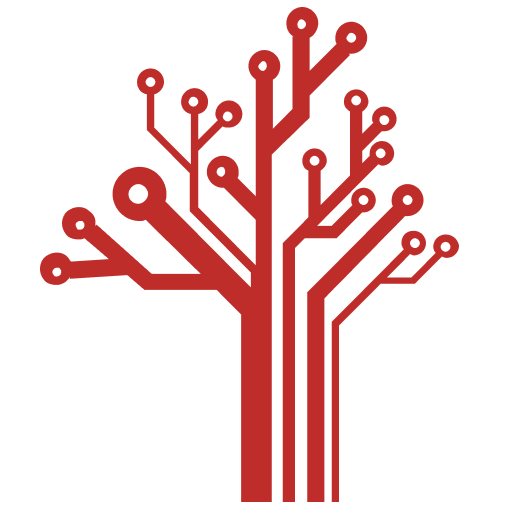 Getting Smart loves its varied and ranging staff of guest contributors. From edleaders, educators and students to business leaders, tech experts and researchers we are committed to finding diverse voices that highlight the cutting edge of learning.