How World Language Learning and Global Competence Complement Each Other
Meriwynn Mansori, Manager of Curriculum, VIF International Education
In a statement marking 2015's International Education Week, U.S. Secretary of Education Arne Duncan highlighted the issue of equal access for students to experiences and opportunities that build global competency and noted that, "access to world language courses and overseas educational experiences are still considered luxuries, rather than essential components of a well-rounded, world-class education."
Educational organizations widely cite proficiency in another language as a key component of global competency and 21st century learning. If, as Duncan said, these are still luxuries available to a select few, how do we create the conditions to make high-quality language learning opportunities available to more students?


While evidence demonstrates the cognitive and academic benefits of dual language immersion programs, we can't currently provide those experiences to all of our students. However, basic world language classes or programs are already part of the infrastructures of almost all U.S. school systems. By focusing world language programs on building students' proficiency and global competence, we can use existing educational infrastructure to provide high-quality, meaningful language learning experiences to larger populations of students. Here is what it takes:
Use world language instruction to enhance global competence skills.
Proficiency in another language is a key component of global competence–but second language proficiency does not guarantee global competence.
Development of those skills still requires exposure to the cultural contexts of languages. Only a small percentages of students are able to study abroad or participate in dual language immersion programs, so world language learning experiences in the U.S. must include deeper explorations of the often subtle cultural dimensions of learning a language generally gained through immersion or study abroad experiences.

For example, in traditional world language courses students learn the formal and informal ways to address different people, but they may not be instructed on the cultural dimensions of power distance. Absent the cultural knowledge around power distance, the choice of using tú or usted may seem minor but it is actually laden with cultural nuance around showing respect. A recent flap in which a Spanish journalist addressed King Felipe using the informal tú underlines the importance of understanding the culture contexts for language variations in countries where the language is spoken.
Additionally, language learning is another area where students can personalize their learning through inquiry approaches that allow them to make relevant connections to the content they are learning. A lesson about the cuisines of Spanish- speaking countries becomes an opportunity for perspective taking when students explore cultural differences around what is acceptable to eat and why. In Peru, the guinea pig is a delicacy but in the U.S. it holds a privileged status as house pet. On the other hand, the U.S. relies heavily on processed and genetically modified foods that are often banned in other countries. Students might explore local connections with groups that speak the target language in their communities to engage with issues that matter to them.
Support world language teachers in increasing instructional time in the target language and their knowledge of cultural contexts.
For world language teachers to create classroom environments that produce proficient second language speakers, they must be prepared to confidently and effectively utilize the target language during instruction at least 90 percent of the time. This requires tools and support for world language teachers to maintain or improve their own target language proficiency and to expand or enhance their own cultural contexts for the target language through classroom partnerships, study abroad opportunities and competency-based professional development.
At VIF International Education, we have been experimenting with a world language course structure that equips teachers to build global competence and Spanish proficiency in novice language learners at the same time. The course's flipped learning structure helps students explore cultural aspects of Spanish-speaking countries. The design allows teachers to frontload information in English that would be inaccessible to novice learners in the target language. In class, teachers focus on creating student-led, project-based learning experiences that emphasize the use of Spanish at least 90% of the time.
Initial feedback from teachers piloting the course has been positive. One teacher, after teaching the formal and informal forms of address through the framework of power distance, observed, "My students truly know now when to use tú versus usted, not by memorizing a formula, but by understanding about formality, respect and power distance. I am happy to say that 100% of my students can really understand when to use each."
We continue to refine approaches to support high-impact language experiences for students without access to immersion or study abroad experiences, and we recognize there is still work to be done. That work starts with defending the right of all students to high-quality educational experiences that prepare them to be global-ready citizens.
This post is part of a blog series on global education and equitable preparation in the classroom produced in partnership with VIF International Education (@vifglobaled). Join the conversation on Twitter using #globaled. For more, check out (Global Education and Equitable Preparation) and:
Meriwynn Mansori is the Manager of Curriculum at VIF International Education. Follow Meriwynn on Twitter, @Meriwynn.
---
Stay in-the-know with all things EdTech and innovations in learning by signing up to receive the weekly Smart Update. This post includes mentions of a Getting Smart partner. For a full list of partners, affiliate organizations and all other disclosures please see our Partner page.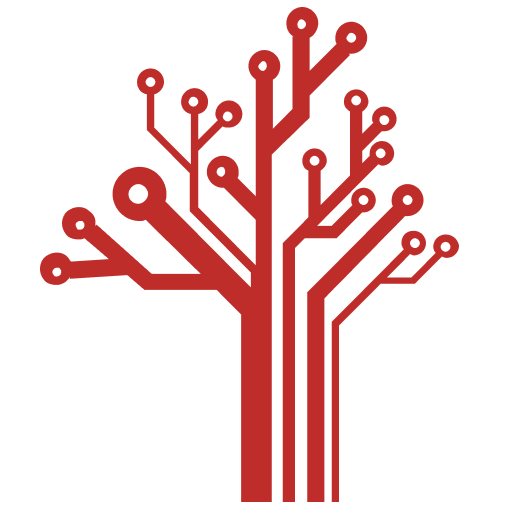 Getting Smart loves its varied and ranging staff of guest contributors. From edleaders, educators and students to business leaders, tech experts and researchers we are committed to finding diverse voices that highlight the cutting edge of learning.