Invest In Your Own Journey: UnCollege's Gap Year Program
We've all heard the old adage- The joy is in the journey. Perhaps a nostalgic uncle announced it to the room at this year's Thanksgiving dinner. Maybe an energetic English teacher chanted it from her desktop in a mid-class motivational speech. Or perhaps you've even uttered it yourself in hindsight having made it through a meaningful experience in your own life.
No matter what context you've heard it in, it's safe to say these words and their message have reached you in some form or another. But why has this particular idea stuck around in our social world so resiliently?
Because it's true.
And UnCollege believes in this mantra wholeheartedly. In fact, we champion it.
To us, there is no better learning than the learning done on the job. Both feet in, hands dirty, thoughts focused on the task before you. We admire the value in self-directed discovery and we truly believe experiential learning is one of the most rewarding modes of education out there. And the best part is, anyone can do it.
So what exactly is experiential learning and what does it help you to do in the future?
Young adults should be courting the skills necessary for success in today's world. They learn to harness important traits such as confidence, determination, educated risk-taking, and many more, all which can then be applied directly to the life they are currently living, or the one they wish to have in the future. These traits are developed through intellectually and personally stimulating opportunities.
By participating in an UnCollege Gap Year program, Voyage, individuals are immersed in an entirely new culture. Your Gap Year starts with you exploring another country as you live and volunteer somewhere far from home. Work with NGOs in Ilhabela, Brazil. Explore the art scene in Ubud, Bali. Stretch your knowledge of the Spanish language in Merida, Mexico.
Wherever you decide to go, you are given the chance to view yourself and your surroundings with a new set of eyes. It might be intimidating. You may have to adapt. Good.
Spending time abroad will undoubtedly open your mind to the landscapes worth exploring both around the world and within yourself.
Following this, individuals return to the UnCollege campus to work closely with Gap Year coaches and mentors as they develop during the Launch phase of the program. Think of a coach as your own, individual, personal trainer, an encouraging, guiding hand that works with you to make sure your goals are process-based instead of outcome-based.
By focusing on establishing and refining good habits trains you to accomplish your desired results in a manner than is efficient for you. Develop these habits now and they will act as a strong foundation for you in the future, no matter where you find yourself.
Mentors step in to share their knowledge with you as you grow. These wise, field-specialized advisors work with you to develop a game plan for networking, help get you connected with relevant outside sources, and provide another set of eyes and ears to help channel your brand in the most effective way.
Individuals in the Gap Year program then embark on a three month long internship, one that has been matched to their own professional skill set. Now you're out in the real world and it's truly time to get your hands dirty. Participants will still communicate with their coaches and mentors during the internship for guidance and encouragement, but this is where the experience behind experiential learning emerges in full form. How will you react to new problems and complications during your day? How will you celebrate small successes?
Whether you discover the right path quickly or slug it out through trial and error, learning on the job instills in you a certain level of personal, emotional connection to the traits you develop as you develop them.
No two individuals come back the same person they were before they began their internship, and no two have the same experience. In the end like with most life trajectory altering experiences, what you get out of your time in the UnCollege Gap Year program depends on the effort and awareness you put into it. But this is for certain- the qualities and insight you gain along the way by taking chances to learn what learn more about your passions and core values, are valuable assets to have under your belt, no matter where you go next.
Perhaps you want to launch your own business but you lack the entrepreneurial wherewithal and bravery needed these days to burst out onto the scene. Or maybe you want to make a splash on your university applications, but don't know how to accurately represent yourself as the stunning candidate that you actually are. No matter where you want to take your future, participation in programs like the UnCollege Gap Year program will enable you to master the concepts of self-discovery and learning on the job that will only help you get there. We're interested in helping you make the best investment there is. The investment in yourself.
So the next time that tipsy uncle starts another war story over pumpkin pie or your teacher gets all glimmer-eyed about the past, think about what they're saying. The joy is in the journey.
Where will your journey take you?
About "GenDIY"
eduInnovation and Getting Smart have partnered with The J.A. and Kathryn Albertson Family Foundation to produce a thought leadership campaign called Generation Do-It-Yourself (GenDIY)– how young people are hacking a pathway to a career they love – on The Huffington Post andGettingSmart.com. This campaign about reimagining secondary and postsecondary education and career skills will explore the new generation building a global economy and experiences that are impact driven and entrepreneurial. For more on GenDIY:
Dale Stephens is Founder & CEO of UnCollege. Follow Dale on Twitter, @DaleJStephens. 
---
Stay in-the-know with all things EdTech and innovations in learning by signing up to receive the weekly Smart Update.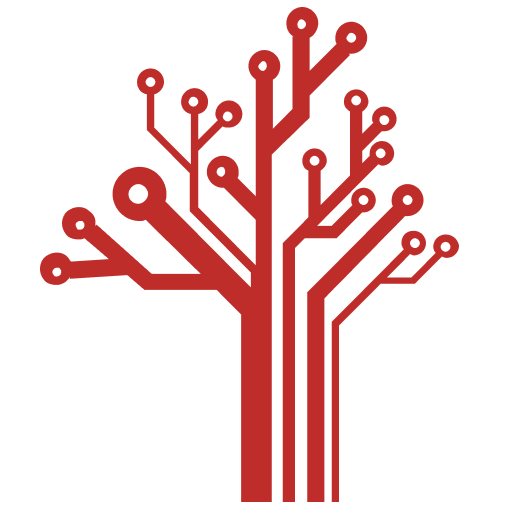 Getting Smart loves its varied and ranging staff of guest contributors. From edleaders, educators and students to business leaders, tech experts and researchers we are committed to finding diverse voices that highlight the cutting edge of learning.