Personalizing Math and Success Skills in Brooklyn
Brooklyn Lab is new blended middle school that, like Summit Public Schools, is the best example of a team simultaneously developing a next generation learning environment and platform (see 2014 trip report). Built on the Ed-Fi data standard with support from the Dell Foundation, the Cortex platform is highly configurable and is already being piloted at an Achievement First greenfield site. With another middle school and a new high school Brooklyn Lab plans to serve 2200 mostly low-income Brooklyn students of color by 2020. There's a good chance that a lot more students will be learning on the Cortex platform.
Developing a custom competency-based blended learning platform isn't something that most school teams should take on but the founders of Brooklyn Lab are crazy talented. Dr Eric Tucker has a doctorate in social measurement from Oxford. His co-founder and platform developer, Erin Mote, built a global broadband coalition for USAID.
Last month we wrote about Building Habits of Success and Measuring What Matters and featured the MyWays framework from Next Generation Learning Challenges. Brooklyn Lab is one of the best deployment examples of this elegant outcomes framework.  
This blog ran first on the Michael & Susan Dell Foundation blog as part of their series on why data matters in education.
---
Eric Tucker: How Data Matters for School Leaders
Dr. Eric Tucker
Data can be a tremendous asset to mobilizing school communities and unlocking the potential of teachers and learners. At Brooklyn Laboratory Charter School (LAB) real-time, ongoing assessment that informs educator practice, coupled with personalized learning, serve as the primary drivers of academic achievement.
School leadership and data are inextricably tied, in part because actionable evidence enables educators who are urgent about getting the job done to demand excellence of themselves and others. Operational, instructional, and assessment data allow leaders who are willing to learn (and humble enough to own when something is not working) to use evidence to inform effective academic systems; achieve consistent behavior and cultural norms; coach and develop exceptional teachers; refine college ready programs; and optimize meaningful learning time.
Data bolsters every aspect of a leader's role, including:
Supporting students to learn and achieve;

Gauging whether specific goals are evidenced throughout the school;

Orienting conversations about mission advancement;

Indicating predictability of routines and expectations across classrooms;

Facilitating clear and frequent communication with parents; and

Shrinking long-standing equity and accessibility gaps.
In this post, I'll outline three specific ways in which data matters to LAB.
Scaling Personalization
At LAB, we believe that learning experiences should meet students where they are, engage them deeply in inquiry and mastery, and tailor challenges in a dynamic, personal manner. Data enables our teachers to design and manage personalized learning environments, and to provide students with expert guidance.
LAB relies on Cortex to help personalize learning. Cortex is a secure, dynamic, web-based platform that brings together instructional tools, digital content through playlists, student goal-setting and feedback, formative assessments, and administration applications. It captures data to build a rich picture of each student's learning and progression, including student information, course and program enrollment, assessment results, grades, and attendance. It securely delivers this information back to instructors, administrators, students, and families.
With Cortex, LAB deploys a system of embedded, continuous, and just-in-time assessments that support further personalization, offering multiple pathways for learning. Our Personalized Math program exemplifies this approach. By sharing data, the locus of control can shift to allow students to manage their own learning. Multiple measures, generated from a variety of tools and practices, empower students to "make the case" for personal achievement of mastery, rather than relying on just one type of assessment to provide a full picture.
Powering Mastery-Based Learning
LAB aims to prioritize mastery of demanding college- and career-ready standards by coupling rigorous instruction with innovative, next generation learning. Mastery depends on objectives that are explicit and measurable, and lending sufficient time to master those objectives. Data allows us to be purposeful and strategic, providing both the right yardstick by which to judge success and a knife to pare away what is non-essential.
We seek to re-engineer school to become a learning-based rather than a seat time-based system through a dynamic learning-centered culture. Mastery learning rests on scoring rubrics, performance measures, standards grading, and progress reports – all of which depend on data. Grades at LAB reflect learning based on transparent expectations and consistent standards which creates a shared conception of what Common Core grounded learning looks like. Data allows us to offer scholars timely feedback and meaningful reassessment when they are not yet proficient, so that students can continue to progress and stay on track.
Cortex also allows educators to integrate competency progressions into daily academic systems in the classroom, and allows students to progress at their own pace toward mastery and create personalized learning plans that help them set goals and take ownership of their own learning.
Operationalizing Habits of Success
LAB, like many innovative schools, embraces expanded definitions of student success. We are developing and pursuing novel approaches to establish learning goals that are both broad and deep, and also span academic, cognitive, and social-emotional aims.
Cultivating a comprehensive set of competencies—including habits of success, creative know-how, and wayfinding abilities—is essential to being prepared to compose meaningful adult lives. LAB is beginning to discover and refine its tools to assess and operationalize this expanded definition of success. We champion the MyWays Framework, which codifies the key competencies to postsecondary success:
By Way of Conclusion
Judicious and just-in-time use of data to inform learning is showing promising results at LAB: In 2014, our sixth grade students—a third of whom have learning disabilities—experienced an average of 3.2 years of growth in reading and 2.1 years of growth in math as assessed by Northwest Evaluation Association. As we continue to perfect our academic systems and Cortex, we look forward to learning from quality schools around the country about how to support our students and to better recuperate skills and accelerate their learning.
Dr. Eric Tucker is the Executive Director of Brooklyn Laboratory Charter School. He has served as Director at the Federal Reserve Bank of New York, Managing Director of Catalyst Strategy, and co-founder and Chief Academic Officer of the National Association for Urban Debate Leagues. He has taught at high schools in Providence and Chicago. Eric received a Doctorate from Oxford in social measurement and edited the Sage Handbook of Measurement.
For more, see:
---
Stay in-the-know with all things EdTech and innovations in learning by signing up to receive the weekly Smart Update.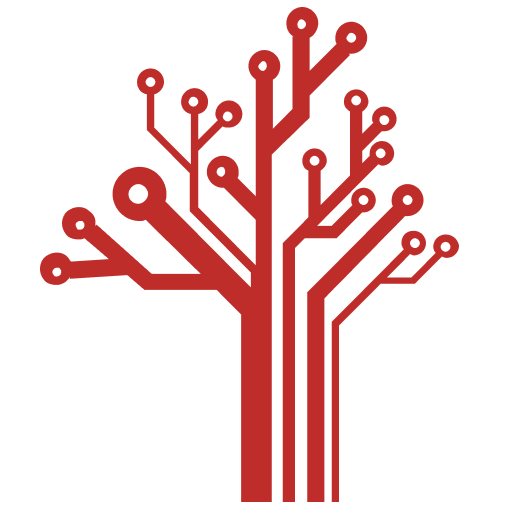 Getting Smart loves its varied and ranging staff of guest contributors. From edleaders, educators and students to business leaders, tech experts and researchers we are committed to finding diverse voices that highlight the cutting edge of learning.