Flipping the College Decision-Making Paradigm
Dr. Diane Hollems
Go ahead, try it.
Ask any adult, regardless of their education level, to recount how they approached the three choices – Major, College, Career –  Ask them to describe, in order, which they choose first, then second and finally last.
They will probably tell you that the first thing they chose was the college they wanted to attend. They might have picked a parent's alma mater, a party school, the one as far away from their parents as possible, or the one by the ocean or in a big city. After choosing a college, most settle next on a major, but usually not until they have attended for a couple of semesters. That choice is too often driven by what they were interested in at that time, the requirement by the college that it was "time" to choose in order to begin division classes or maybe even coaxed by a best friend to "major together."
Finally, somewhere near or even after graduation, if they made it that far, they picked their career, and embarked onto the job to market, expecting to get hired. In today's economy that is a rude awakening for student and parent alike. Today 8.5 percent of college graduates are unemployed or 16.8 percent are underemployed one year after graduation, according to The Economic Policy Institute in Washington, D.C.
Your final question, particularly if your interviewee has been out of school for many decades: "Do you think graduating high school students today make the same choices in the same order?" The answer is a resounding yes.
Then ask them, as self-aware, mature adults today, what the selection order should have been. The answer is shocking in its simplicity and it only takes moments for the person questioned to come up with the answer. Career first, major second, and college third. The order makes sense. Your career dictates what major to pursue, which in turn defines which colleges are appropriate. It is an ah-ha moment for most. Now they get it, but for many it's too late.
The problem isn't that students are not going to college; the problem is that they are not finishing. They are not finishing often because they find out they don't like their major or don't see the point of further education, they lose interest, and then decide to "figure it out later." President Obama set a goal of the U.S. having the highest percentage of college graduates in the world by 2020. How do we get there? Start career planning earlier.
Career planning cannot start in the junior year of college. The research is clear: Students who enter college with an informed declared major are far more likely to graduate (by double), than those who wander through the maze of educational choices. At a time when education leaders are engaged in discussions about college completion, free community college and performance-based funding, some of the most obvious and effective solutions are right in front of us.
This simple flip of the college decision-making paradigm is how every student in America should approach their education.
So is there an answer? Yes, there is.
Students at more than 100 schools throughout the nation are flipping the college decision-making paradigm through the Get Focused…Stay Focused! (GFSF) Initiative.
In a GFSF program, all ninth grade students complete a semester or year-long freshman, (90 hour to 180 hour) comprehensive guidance course that helps students identify their interests and life goals, discover a career aligned to those interests and goals, and begin a unique skills-based 10-year education plan to prepare for that career. In some schools, students can receive dual enrollment college credit. And in some districts in California the 10-year plan is required for graduation.
During the 10th, 11th, and 12th grades students take a series of follow-up 16-lesson instructional modules that help them expand their career and education options and learn the process for selecting and applying to college or postsecondary training, identifying the skills needed for their chosen career and the plan required to get those skills both in the classroom and in the community.
This program goes beyond high school. There is a new mobile app, which facilitates the continuance of the career and education planning process. Students now have a tool to easily share their plans with advisors, counselors, friends and family. When inspiration strikes and a GFSF graduate learns something new, he or she can continue the self-discovery process of updating their 10-year plan.
Schools who adopt this program make a commitment of from 90 to 140 hours of classroom time over four years in the freshman course and later in the modules. It is not difficult to integrate the lessons, because they are academically based and meet the Common Core state standards. Instructors who deliver this hybrid course with fidelity will develop more motivated students.
The results make the commitment well worth it. Upon completion of the program, Get Focused…Stay Focused! students identify and graduate with:
A carefully considered career path

An

informed

major or program of study

A post-secondary institution or training program that not only matches their career and life goals but is affordable

A unique

Skills-based Education Plan

that facilitates successful entry into a highly competitive workforce upon completion of their education.
This program is successful in California, Oregon, New Jersey, and Kansas. Eastern Oregon University has adopted the GFSF model in their 22 Eastern Promise high schools. Recently in an Oregon Public Broadcasting interview the state superintendent called out this program as the one that showed great promise for helping that state tackle their state's dropout problem.
Over the last six years two California high schools have been trailblazers and their innovation has paid off.
At Carpinteria High School
, the pass rates for courses required for acceptance to schools in the University of California or Cal State systems have risen from 23.3 percent in 2007 to 47.6 percent in 2013. Academic Performance Index (API) scores, jumped from 710 in 2007 to 778 in 2013,
while suspensions dropped from 137 to 47 during that same period
.
And it doesn't take long to see results. Indio High School in California started with the Freshman Transition course in 2009. The number of freshmen with three or more Fs decreased by nearly a half from 29 percent in 2009 to 16 percent in 2010 and freshmen were responsible for 49 of the school's 65-point Academic Performance Index (API) increase within that first year.
But more than statistics this program changes the culture of your school. Said John Farinella, Principal of Rahway High School in New Jersey:
"The goals that are established in the 10-year plan then form the foundation for our guidance counselors and teachers to take those plans forward and continue to have those meaningful discussions with our students about how they are going to get through those plans."
So the next time you're in a discussion with friends and in conversation the topic turns to their college choices, ask them the College, Career, Major survey question – followed by the query: "what should it be?" They too will quickly realize the order that actually makes the most sense. This new realization to flip the paradigm of college-decision making choices will be an epiphany for them. Helping them understand the most direct route to a self-sufficient future will be doing parents, students and the economy a great service.
Please visit these online resources to learn more about the programs and research:

About "GenDIY"
Young people are taking control of their own pathway to careers, college and contribution. Powered by digital learning, "GenDIY" is combatting unemployment and the rising costs of earning a degree by seeking alternative pathways to find or create jobs they love. Follow their stories here and on Twitter at #GenDIY. For more on GenDIY check out:
Dr. Diane Hollems, Co-founder of the Get Focused…Stay Focused! ™ Initiative. Contact Diane at [email protected].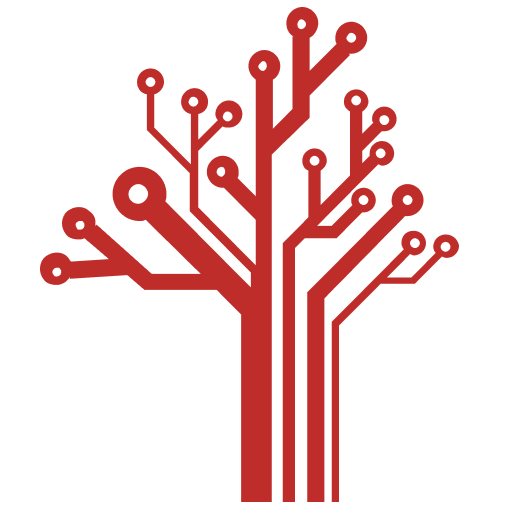 Getting Smart loves its varied and ranging staff of guest contributors. From edleaders, educators and students to business leaders, tech experts and researchers we are committed to finding diverse voices that highlight the cutting edge of learning.