5 Things You Need to Know About the Hour of Code
Editor's Note: January 2021
For more information on Code Day and code movements check out this recent post.
The Hour of Code movement is a grassroots movement that has already introduced 100 million students to the basics of computer science, but they are looking for more event organizers! In an effort to reach 100,000 classrooms worldwide, they will be giving away a gift card to Amazon.com or Microsoft's Windows Store as a thank you to all organizers— all you have to do is register your event. When you sign up to host an Hour of Code, you will also receive access to new tutorials and the new volunteer match program, designed to help you find volunteers in your area.
If you haven't thought about organizing an event, you should. Block out December 7 to 13 on your calendar. This global movement is helping to bring coding to students (and adults) in an accessible, meaningful and fun way. There are over 42,000 events in more than 180 countries and resources in 40 different languages. Before you sign up your event check out these five things you need to know about the Hour of Code. 
This blog was originally posted on ThinkFun.
---
Mike Ritchie
We've all heard a lot about the Hour of Code over the past couple of years. Until recently, I didn't know much about it – what I had heard was that it was an effort to get students, or anyone really, to spend one hour learning the basics of programming. But how are they learning it? Who is teaching them? And at the end of the hour, what do they know that they didn't know before?
1. The Origins of HOC
The Hour of Code originated in December 2013 during Computer Science Education Week. Code.org launched the 'Hour of Code Challenge' online, inviting students to try and complete tutorials using Blockly, a programming language similar to Scratch. The program had huge support from influential figures – everyone from Bill Gates to President Obama got behind it, and in the end over 20 million people participated.
Today, the
Hour of Code
(which I'll refer to as HOC) has moved into classrooms across the world. According to
its website
, there are over 8,079 (*note: since this originally posted there are now over 42,000 events) events around the world in over 180 countries. To date, over 100 million students have participated, and girls in particular are being given a greater opportunity to learn programming than ever before.
2. What Happens in an Hour?
So what actually happens in an hour? Kids walk through basic tutorials using a computer, phone or tablet, and have the option to skip the screens entirely. An important part of how the tutorials help kids learn programming basics is through fun, drag & drop based languages like Blockly or Scratch that really do make programming fun.
3. How Does Drag & Drop Programming Work?
Let's walk through one of their basic tutorials to give you an idea of how this actually works. The online description for the 'Write your first computer program' tutorial reads: "This is a game-like, self-directed tutorial starring video lectures by Bill Gates, Mark Zuckerberg…. Learn repeat-loops, conditionals, and basic algorithms."
4. Who Teaches an Hour of Code?
The great thing about HOC is that it's largely self-directed. Teachers and parents can organize and plan the events in school, with only a small amount of prep for teachers, e.g. choosing the Tutorials. But once the kids have been brought together in the classroom, they (and the tutorials) do the rest. Want to try out a tutorial yourself? Click here for the one described above.
5. How Will Your Kid Benefit?
HOC's fun, inviting introduction to programming can have myriad benefits for kids. Everyone talks about the job market as the big reason to learn programming, but the benefits go far beyond potential career preparation. To quote Bill Gates, "Learning to write programs stretches your mind, and helps you think better, creates a way of thinking about things that I think is helpful in all domains."
An effort to learn programming is a great way to improve your thinking skills. Coding requires and instills discipline, attention to detail, patience, the ability to predict an outcome, and many other valuable skills. Thesethinking skills can help your kids in all aspects of life – not just programming. And, well…the job market is a pretty good reason to learn too.
What Can You Do Right Now?
The key to HOC's methodology and tutorials is the fun factor. Make programming fun for your kid by doing tutorials at home, or playing logic games – logical thinking skills are essential for programmers, and learning through play is the best delivery system. You can also click here to find a local HOC event, or click here to learn how you can organize one yourself!
Fast Facts
HOC uses fun drag & drop languages like

Blockly

to teach / introduce programming to kids.

You should attend a local HOC event – it's a great way to boost your kids thinking skills and introduce them to programming in a fun way.

Learning through play

is key – if you want your kid to learn programming,

make programming fun!

.

Anyone can organize an HOC event – they'll provide the tutorials.

Instill the right thinking skills in your kids and you'll see benefits in every aspect of their lives.
For more on the Hour of Code, check out:
Mike Ritchie is the Digital Strategist for ThinkFun, the world's leader in addictively fun games that ignite 21st century thinking skills and give children an early advantage.  Follow him @ThinkFun.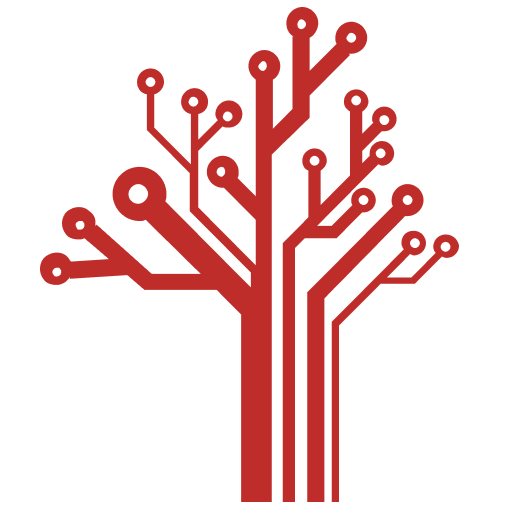 Getting Smart loves its varied and ranging staff of guest contributors. From edleaders, educators and students to business leaders, tech experts and researchers we are committed to finding diverse voices that highlight the cutting edge of learning.