Smart Parents and Back to School Preparations: Supporting Kids' Social Learning
After the first week of school, I walked my seven year old son home along with one of his friends for a playdate. As we talked I asked, "What can you tell me about second grade so far?" expecting to hear about their new teachers or the greatness (or awfulness) of gym class. Instead they jumped right into discussing friendships and how certain classmates were treating one another unfairly. "Simon tells me to shut up." said my son's friend. "Yeah, and he wouldn't let me in his four square game at recess." my son added. And they volleyed back and forth with their concerns about the behaviors of their classmates. The interactions with their friends were foremost on their minds before teachers or classes. Consider your own conversations with your children about their first days and weeks back to school. Do you notice social and emotional concerns?
This school year, I diligently sharpened pencils and prepared school supplies and an organized homework space to ensure we were ready for school. I have made myself available at homework time to help my son if he needed assistance. And I served a nutritious breakfast before school, packed a healthy lunch and got him in bed on time to ensure enough rest. But that conversation with two second graders made me reconsider our readiness. As parents, it's clear we need to support the social and emotional aspects of our kids' school experience at home.
Add the following to your back to school preparations and see if you don't feel a greater readiness for whatever news comes home with your child.
Model and practice the art of introductions
Remember walking into a social environment and not knowing or recalling others' names? It can cause a heap of anxiety for anyone. Often we take for granted that children can get to know their classmates on their own but equipping your child with some practice in the art of introductions can make a real difference in their comfort level and even motivation to go to school. The task is a simple one but the practice will serve him for years to come. Make a silly game of it. Invite stuffed friends to dinner and model a quick introduction. "Dad, this is Betsy the bear." Have each family member introduce one new friend. Point out to each other what is involved with a greeting such as making eye contact or smiling. And what if you've forgotten a name? Model that language too. "I've forgotten your name. What is it again?" Simple practice in meeting others can help give your child the confidence he needs to initiate friendships at school.
Get to know the teacher
Instead of waiting until parent-teacher conference time, make an effort to begin a relationship early in the year with your child's teacher. Whether its meeting during an open house night at the beginning of the school year or dropping off a completed form, introduce yourself and share words of commitment to your child's learning and support for the teacher's work. Find out one thing about the teacher. Is she a Mom too? What is her favorite treat? Then share the story of your meeting with your child. Your daughter will see that you are also beginning a relationship with her teacher. She will be ready to trust the teacher when she sees your trust in her.
Eliminate distraction and pay attention
I find it challenging to quickly change gears from my work mode to Mom mode when I pick my son up from school. It requires tremendous self-discipline to put my work away mentally and physically and focus on my son, though that's exactly what I want to do. So I create my own supports for that transition to help myself. I know what short time I have with him on a school night. So I set a timer for myself and turn off my phone ringer and email pinger during it. I know I can dedicate that brief time I have between bringing him home from school until dinner preparations to listening to and connecting with him. We get a snack, play a bit and get homework accomplished. He may or may not tell me about his day. But I have made it clear to him that it's sacred time for us. He can trust that if there's been a real problem at school and he's upset, I am there to listen, support and help without distraction.
Sharpen your coaching skills
One of the best ways to promote your child's social and emotional competence at school when facing relationship/friendship challenges is through coaching. It's powerful to facilitate your child's ability to think about a situation, articulate her feelings and come up with her own solutions. One key is for you to express confidence in her ability to work through her own problems. Telling a child what to do when another is mean to them does not facilitate her thinking. But instead, what if you asked, "What did the girl say to you that made you upset?" "Why do you think she said it?" and "How do you think you could respond to stop her from saying it again while not hurting her feelings?" After asking open-ended questions to prompt thinking, then summarize what she has said and encourage her to go for it the next time she encounters the problem. This kind of coaching will prepare your child to respond in constructive ways in multiple relationship conflicts that will occur when you are not there with ready solutions. For more on sharpening your coaching skills, read "Coaching as a Tool for Raising a Confident Kid."
Lead with compassion and empathy
When your child comes home with a comment about someone being mean as my son did, lead with compassion for the other and empathy for your child. Regardless of circumstance, this is a classmate or teacher with whom your son needs to get along. They will be spending time together over the coming year and you want to prepare him for successful relationships. It's tempting to skip to judgment since you want to be supportive of your child. But keep in mind that your child is the one who will face the other person day in and day out. Acknowledge your child's feelings. "I hear that her words were hurtful to you." Then reinforce the fact that if someone is being mean, she is also hurting. Next, coach him on what he can say (and keep it brief and memorable) such as "Stop. I don't want to play with you when you say hurtful words." Then coach him to walk away and find other friends or activities. And you may want to discuss at what point your child should tell the teacher. Certainly anytime safety is at risk, the teacher should be informed. Give your child the tools to manage his own relationships and he will not fear others but be able to react in ways that are constructive for everyone.
Discuss self-management ideas for school time
You and your child can learn simple coping strategies that can be used at school or at home to deal with anxiety, anger or upset. Practice taking deep breathes together to help calm down (learn about "Hot Chocolate Breathing".) Articulate feelings at home so she is ready to articulate them at school when she needs to. Encourage physical exercise when your daughter is anxious and she will learn that it will help her to run emotional energy out on the playground. And if she shows a pattern of upset tummy troubles, be sure and find out what emotions are accompanying the ache. If the cause is her worries, she will understand the connection. Then she can tell her teacher and work on dealing with those anxieties at school.
Maintain consistent routines and reinforce rules
Though these may seem practical considerations that lie in the domain of a teacher, the home routines and rules can have a significant impact on school performance. It is this time of year in particular that students are learning new rules and understanding their limits. They may test you at home while trying to grapple with new school boundary lines. Be certain, whether you follow the same rules at home or not, to reinforce school rules. Children need to learn that there are different rules for different environments and they must adhere to their teacher's rules in the classroom in order to be successful there. In addition, your consistency with home routines such as morning time preparations for school and homework and bedtime will allow your children the safety and security of knowing what comes next. It will help them through transitions when they are dealing with added layers of responsibility later whether it's piling on clothes for winter or completing long-term academic projects.
You've prepared your children for the first day of school with adequate supplies. Now is a perfect opportunity to consider how you will prepare them for the social and emotional learning that occurs at school. Demonstrating you are a trusting, responsive adult in their daily lives gives them a safety net when problems arise. Practicing simple relationship skills from making introductions to managing conflict empowers them with the tools and confidence to navigate their social encounters without so much worry. And beginning a supportive relationship yourself with the teacher allows the whole family entry into your children's learning community. Taking these small steps to model and build caring connections can be a significant contribution to your children's school success.
This blog is part of our Smart Parents blog series and book, Smart Parents: Parenting for Powerful Learning in partnership with The Nellie Mae Education Foundation. For more information, please see our Smart Parents: Parenting for Powerful Learning page and other blogs in the series:
Jennifer Miller is author and illustrator of the blog, Confident Parents, Confident Kids and serves as an expert contributor to NBC Universal's Parent Toolkit. Follow her on Twitter @JenniferSMiller.
---
Stay in-the-know with all things EdTech and innovations in learning by signing up to receive the weekly Smart Update.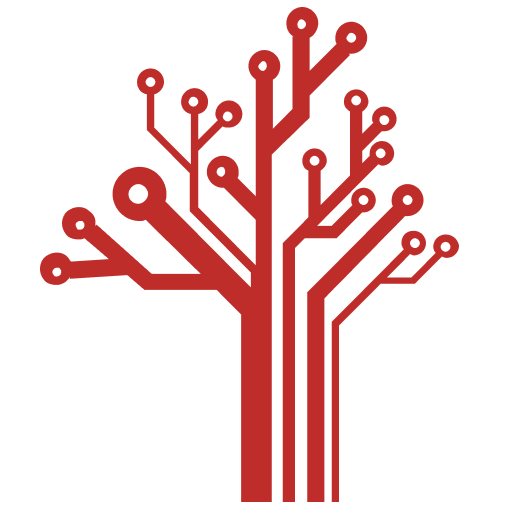 Getting Smart loves its varied and ranging staff of guest contributors. From edleaders, educators and students to business leaders, tech experts and researchers we are committed to finding diverse voices that highlight the cutting edge of learning.