Fulton County Schools Customizes Personalized Learning Implementation
Jennifer Klein
When it comes to personalized learning at Fulton County Schools, one size does not fit all. As a charter district that seeks make decisions closest to its students, Fulton County Schools in metro Atlanta has created a customized implementation pathway for each of its 94 schools. The district gives its schools autonomy to design their instructional models, create professional development plans, and select from a marketplace of mobile devices that will support personalized learning in the classroom.
Fulton defines personalized learning as learning that is customized to an individual learner's needs, skills and interests. "It's at the heart of our philosophy as a charter district," says Dr. Rob Anderson, Deputy Superintendent of Academics. "Personalized learning is about meeting the needs of each individual student from the charter level down to the classroom." Through a unique 12-18 month roll-out process, learning in Fulton County Schools is becoming more personal than ever.
Local Autonomy
The flexibility that comes with being a charter district has allowed Fulton to think creatively when planning the roll-out of personalized learning. Each school already has the flexibility to redesign its daily schedule, offer independent study programs, allow remote classes through Fulton Virtual School, and give course credit based upon content mastery. So when it came to designing and implementing their personalized learning plans, most schools jumped at the opportunity to make decisions locally.
In Fulton's overall plan for personalized learning roll-out, a school must first assign itself to one of five groups, based on how ready it is for implementation. Adhering to its theory of action that the best decisions are made closest to the students, Fulton allows each school to determine and report back their own status through a carefully designed Readiness Rubric. "The first half of the Readiness Rubric asks questions about the schools' leadership and teaching practices," says Caitlin Day-Lewis, Director of Personalized Learning for Fulton County. "We find out how ready teachers are to collaborate and adapt to learning styles of different students." The rest of the rubric provides insight into the schools' use of space, and also determines how well personalized learning aligns with the strategic plans of each school.
For many principals, the roll-out process marks their first time asking teachers to do something they've never done themselves in the classroom, and they realize the process will take time. "Schools took it very seriously and evaluated themselves honestly," says Day-Lewis. "At one school, the principal knew her staff wasn't ready, so she selected a later start group. Another principal sat down with every teacher to get their opinion about how ready they were." After schools assess readiness, they attach supporting documents, draft a school narrative, and select a roll out group, which determines the launch date for their personalized learning program. Groups operate under a cohort model, with the first group beginning in Spring 2015.
Personalized Planning
After a school selects a roll out group, it begins planning for personalized learning. Schools start by looking at the unique needs of their students, and designing instructional models that better meet those needs. Then they create plans for professional development, communication with parents, and a timeline for selecting and rolling out devices that will support what they want to do in the classroom.
The district provides an array of vendors to guide schools through the roll-out process. "We're not just saying to schools, 'Okay, you're in Group 1, Good luck!' The vendor is there to help and guide them through the process," says Day-Lewis. Consulting companies such as Education Elements help each school craft a personalized learning plan based on its students' unique needs.
The district, which previously put out an RFP to find proven technology that is durable and compatible with the network, has developed a 'marketplace' of hand-picked devices for schools to choose from. Each school then forms a diverse committee of students, parents, teachers, and administration, which carefully considers the different devices, scoring each one against a rubric provided by the district. Finally, the committee recommends a device to the School Governance Council, and the Council votes.
Deployment
When a school has a clear plan for implementing their pathway to personalization, it enters the deployment phase, during which the school carefully begins to try new models in the classroom and roll out its selected devices. To ensure that teachers are properly prepared, schools place priority on professional development and increased teaching support during this time, always keeping the focus on learning and teaching. "This guidance is really helping people take what they're doing to the next level," says Day-Lewis.
Each school is encouraged to progress at its own pace. As it works on professional development, a school may change its mind along the way to give teachers more time to get comfortable with technology. Some schools may be ready within a few months to roll out devices, while other schools in the same group may take a year, or may decide to roll out in stages, one grade at a time. "We don't want to just unload technology on a school that's not ready for it," says Day-Lewis. "It's hard because the technology is the shiny thing, but we want to do what's best for the students by focusing on teaching and learning first." The road to transformation looks different at every school, and the pacing must be customized to fit their students' needs. Within a few months of teachers receiving devices, it is usually time for the students to begin using their own devices. Professional development continues throughout the school year as students and teachers adjust to new class structures.
In addition to planning and roll-out guidance, vendors also provide embedded professional development to schools throughout the process. At each school in the deployment phase, a coach from the iTeach center at Kennesaw State University spends one day a week in classrooms, giving hands-on training to teachers who are new to personalized learning. As experienced former teachers who have practiced applying personalized learning and technology in the classroom, the coaches are equipped to offer valuable advice as they co-plan and co-teach in a small group setting. "Teachers have loved it," says Day-Lewis. "When you try something new, you feel so much more confident if you're with someone who's tried it before." Coaches also provide sample lessons that model transformational use of technology.
Over time, new approaches will change how schools operate, and teachers have a new role to fill in the classroom. "People worry that technology is replacing the teachers, but it's the exact opposite," says Day-Lewis. "Teachers believe their role is becoming more important than ever in this model–-they're teaching students in smaller groups and better able to meet kids where they are." For example, a teacher using the Flipped Classroom model might assign a video and five-question quiz for homework. By the time her students returned the next day, quiz results had already categorized them into groups according to comprehension level. Kids who got the concept from watching the video moved on to deepen what they learned in a group project, while the teacher worked with a smaller group who didn't understand. Kids who got it weren't held back, and kids who didn't get it weren't left behind. "Checking for understanding allows teachers to see where students are, then use that information to decide what to teach," says Day-Lewis.
Transformation for the Future
As a district, Fulton County strongly believes in the philosophy of continuous improvement, so schools are asked to constantly evaluate how things are going and adjust. Schools in later start groups can learn from pioneering schools and acquire best practices for adaptation within their own classrooms, essential for long term success of personalized learning. By offering choice to schools, working with expert vendors, and keeping the focus on learning and teaching rather than device roll-out, Fulton is creating personalized opportunities for students to succeed. "What makes us unique is the local autonomy schools have to implement their own design, and the support and professional development we provide for schools as they go through the journey," says Day-Lewis.
For more on Fulton County, check out:

Jennifer Klein is a Principal at JMK & Associates Public Relations. Follow Jennifer on Twitter, @jrayklein.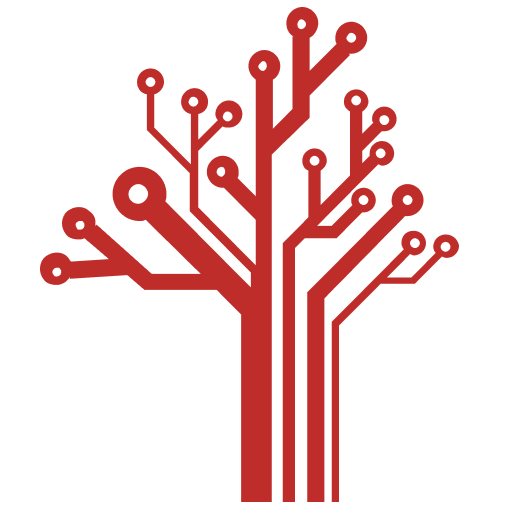 Getting Smart loves its varied and ranging staff of guest contributors. From edleaders, educators and students to business leaders, tech experts and researchers we are committed to finding diverse voices that highlight the cutting edge of learning.