How Parents Can Prepare for Their Role in Virtual School
It's August which means parents and families are busy preparing for the start of a new school year. Days by the pool and long summer nights will soon be traded for busy fall routines packed with after school activities and school work.
Parents play a vital role in their student's education no matter what type of school they're attending, but in a virtual setting there are some specific strategies that are important to student success. Full-time online school can be a great option for many families but requires support from a dedicated parent or family member, also known as a "learning coach". Stephanie Osorno at Connections Education, a Getting Smart Advocacy partner, recently published this post on the Connections Academy blog to help parents and families prepare for their new and rewarding role.
---
Stephanie Osorno
If your student is transitioning to a virtual learning environment, you will soon be playing a significant and exciting new role in his or her education. Like any other new venture, becoming a well-informed virtual school parent requires time and dedication. Actively preparing for and learning about your new role as Learning Coach will not only help you feel more confident, but will also allow your student to start the school year off strong.
Consider the following suggestions to help you and your family get ready for a successful school year!
Before the School Year Starts
Make sure to take advantage of all of your school's orientation resources and events—a great way to become more acquainted with the virtual school program. For instance, families enrolling with Connections Academy can sign up for Online Parent-to-Parent Orientations, which are webinars hosted by experienced parents who share their insight, answer questions, and give pointers. Your school might even host an open house or special summer events where you and your family can meet the staff and other virtual school families face-to-face.
You should also take some time to explore the school's learning management system. Virtual schools usually provide online tools to help families get started. Connections Academy offers a collection of helpful resources specifically designed for newly enrolled parents. These are available in Learning Coach Central within Connexus.
Here are some other things you can do before school starts:
Set up your student's learning space in an area free of distractions. You can visit Connections Academy on Pinterest to get home classroom ideas!
Check system requirements.
View sample schedules and create a couple of ideal school day schedules and school rules using a family planner.
Complete a Learning Coach orientation course. You can access these courses through your Connexus homepage, located in the "To Do List" section. If one is available, you should have your student complete a student orientation as well.
If you have questions that are not addressed on the website or at orientations, write them down and ask your student's teacher when he or she reaches out at the beginning of the school year, or reach out to the virtual school community.
Make sure you and your student are on the same page when it comes to your expectations of attending online school.
Go school supply shopping. Just like students who attend bricks-and-mortar schools, virtual school students will need pencils, markers, notebooks, etc.
Before the School Day Starts
Getting the school day started can sometimes be a challenge, especially without an in-person teacher to oversee students. To ensure utmost productivity, it is important to provide guidance and prepare beforehand.
Ask if your school offers tools to help organize your student's day. At Connections Academy, parents can begin the learning day by using the online Planner and reviewing the student's To Do List on the parent's home page. With a mapped-out schedule, you and your student will feel less overwhelmed and more in control of the school day!
Here are some ways you can get into a virtual school routine:
Weekly
Review your student's course calendar for upcoming tests and projects, especially the ones that require advanced preparation.
Schedule time for online sessions, studying, and extracurricular activities.
Daily
Make sure your computer is working properly to avoid any technical issues during the day.
Determine which assignments need to be completed.
Review any school announcements.
Read and respond to messages.
Note and address any overdue lessons for your student.
During and After the School Day
You can keep the momentum going during the school day by being attentive and proactive. If your school provides a to-do list or a list of assignments, make sure you know where to locate each one and how to submit the assignment for a grade. When the school day is over, double check to see if all the required tasks have been completed. Connections Academy parents can monitor the student's progress from their home page—it will tell them if the student is on track or if he or she needs to catch up.
Here are some things you can do during the school day as well as a few tasks that you can complete at the end of each school day:
During
After
Review your student's grades.
Review lessons and assignments and submit them.
Record attendance.
You can conquer your new role in virtual school and help your student make the most of his or her school year by planning ahead, using the school's resources, and staying organized! What are some ways you prepared for virtual school? How do you get ready for the school day? Share with us in the comments.
This blog is part of our Smart Parents series in partnership with the Nellie Mae Education Foundation. For more information about the project, see Smart Parents: Parenting for Powerful Learning as well as other blogs:

Stephanie Osorno is a Marketing Copywriter at Connections Education. Follow her on Twitter, @StephKayO.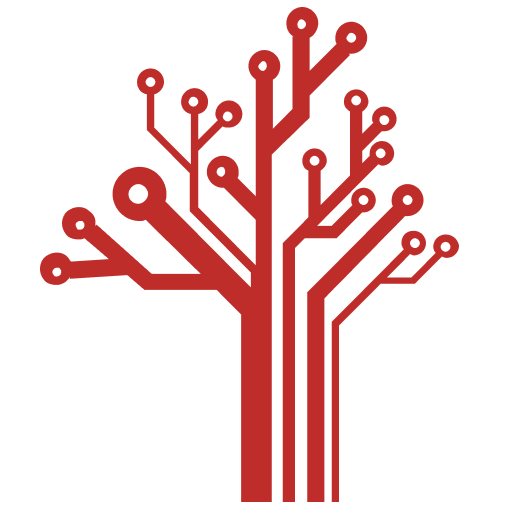 Getting Smart loves its varied and ranging staff of guest contributors. From edleaders, educators and students to business leaders, tech experts and researchers we are committed to finding diverse voices that highlight the cutting edge of learning.