Parenting with Social and Emotional Learning: Thinking Before and After Actions
Recently after I witnessed a child hitting another child in the face on a playground, I heard his first words afterward muttered through a steady stream of tears. "I just wasn't thinking."
"Think, think, think," said Winnie the Pooh. And, that silly old bear might have been wiser than Christopher Robin imagined. Stopping to think may not seem a priority in our fast-paced lives but it just may be one key to raising socially and emotionally intelligent children. Sure there are numerous ways we can promote children's self-awareness, self-management, social awareness, relationship skills and responsible decision making. We can model empathy as did the mother who regularly makes meals for sick friends and whose child replicated that lesson through her empathy for her friend who was in the hospital. We can coach our child when they are confused by a complex of emotions by offering expressive language and asking, "Is that the way you are feeling?" Or we can offer practice opportunities to help a child to learn to control his impulses. Instead of lashing out in anger, he'll know how to express himself without harming others.
But we know time is limited and parents are consumed with personal, social and career responsibilities. So you might ask, "Is there just one practical way to focus my efforts to promote my child's success for today and for the future?" Yes, stop and think before and after acting. Planning and reflecting on experiences are central to any person's learning process. Our children see empathy in action. They think about it. They try it. They may reflect on it. Perhaps they improve how they respond and the cycle continues. If our definition of success includes our child's ability to make positive choices when we are not present to guide him then we must help him adopt strategies that will support his deep learning. In other words, he does not merely mimic what he's seen in other's actions but he also develops an understanding of why it is important. This kind of internalization of a skill only comes through observing, planning, trying it out and reflecting. And fortunately, adding a thinking component to your life's experiences can be simple and also rewarding and enriching. Here are a few examples.
Before Acting…
Practice thinking before acting. Model by thinking aloud. "I want to go on a bike ride. What do I need to wear in order to prepare to stay safe during my ride? Hmmm…I can put on my gym shoes and my helmet." Instead of making quick decisions, guide your child with multiple small practice opportunities to stop and think before acting.
Set positive goals. Make a habit of talking about your child's hopes and how they can play out through his actions. "You've been talking a lot about Evan. Do you have a hope to develop a friendship with him? Let's take the first step and invite him over for a playdate." Assist your child in articulating his desires in the form of a goal and then talk about what small first step he can take toward that goal.
Predict consequences. When you stop and think with your child, ask her to predict the consequences of her actions. "If you choose to jump from the top step to the bottom, what could happen?" or "If you take that toy away from your sister, how do you think she'll react?" These small stop and think moments before acting will exercise and help develop a critical habit that can pay off with bigger choices down the road.
Ask open-ended questions. So often, we play director as parents and certainly, when safety is at stake, it's important we do. But look for chances to ask questions that have no correct answer. Leave space for your child to think. Don't judge the response but allow for creativity. "What do you hope will happen?" or "What choices do you have in this moment?" you might ask. You will be promoting problem solving skills that will prove useful in a variety of contexts. For an easy to use method for facilitating problem solving at home, try out Roger Weissberg's evidence-based traffic light model.
After Acting…
Reflect on thoughts and feelings with your child. In large part, children learn to define what they are feeling through your reactions and reflections. Use feeling language. So often when we are asked how we are feeling, we share a thought instead. "I feel like I could stand a break." The thought is "I need a break." The emotion, however, is "I feel tired and overwhelmed." When you offer feeling language to interpret your child's expressions, ask if you are correct or if she can help you better understand. Also, ask about others. "How do you think Dad is feeling tonight?" prompting your son to try and take his Dad's perspective and engage in empathic thinking.
Cultivate consequential thinking. Prompt thinking about cause and effect. "Since you chose not to do your homework, what do you think the consequences are going to be for you?" Push yourself and your child to think of more than one result. In order to prepare children for that inevitable day in which they must choose between a decision that would make you proud or disappoint you, they need plenty of practice thinking through the logical consequences of differing actions.
The ability to stop and think before acting and reflecting in retrospect on choices made can serve as critical tools in preparing children to be responsible decision makers. What if each time a child had an impulse, they asked themselves, "What actions are possible that won't cause harm?" A child through support from a thoughtful family will develop the skills necessary to meet challenges in life with a considered approach. In the warm glow of the summer sun, start by asking yourself fundamental questions. Who do you want to be as a parent? What are your hopes for your children? What small daily actions align with those values and aspirations? Those deeply personal reflections will lead the way.
The Collaborative for Academic, Social, and Emotional Learning (CASEL), a field leader in advancing the science and practice of social and emotional learning in education, has begun a collaboration on "Parenting and Social and Emotional Learning" with experts Roger Weissberg, Chief Knowledge Officer of CASEL, Shannon Wanless, Assistant Professor of Psychology in Education at the University of Pittsburgh and Jennifer Miller, Author of Confident Parents, Confident Kids and Contributor to NBC's Parent Toolkit. This is the second article written for this collaborative project with more to come.
This blog is part of our Smart Parents series in partnership with the Nellie Mae Education Foundation. For more information about the project, see Parents, Tell Your Story: How You Empower Student Learning as well as other blogs:

Jennifer Miller is author and illustrator of the blog, Confident Parents, Confident Kids and serves as an expert contributor to NBC Universal's Parent Toolkit. Follow her on Twitter @JenniferSMiller.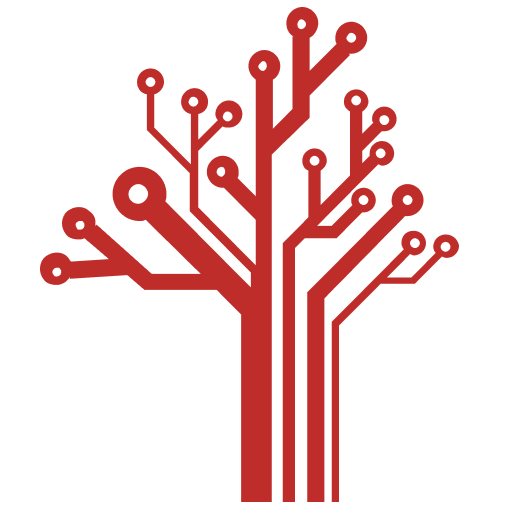 Getting Smart loves its varied and ranging staff of guest contributors. From edleaders, educators and students to business leaders, tech experts and researchers we are committed to finding diverse voices that highlight the cutting edge of learning.