Lessons for Parents on Pink Versus Blue Tech
Dr. Alison Bryant
I've spent the better part of my career looking at how technology influences kids and teens, and how gender can play a role in media experiences. Of course, we know that awareness for gender equality means being attune to our own personal biases and preferences. We treat our children different based on their needs and sometimes based on their gender. We buy them different clothes and different toys. We parent differently – whether by choice or completely unconsciously.  Yet, we want the same things for all of our children. We want them to have access to the same education and career opportunities (and pay). We want both our sons and daughters to experience the same feeling of success and satisfaction.
Ironically, we don't always give them access to the same tools – the same devices. While technology is without question gender neutral, the process of choosing a device seems to be fraught with gender biases. In a recent PlayScience Parents and Platform Perceptions study, we uncovered how parents choose devices and discovered that parents are significantly more inclined to protect our daughters, while appeasing our sons when it comes to technology choices.
By in large, parents choose devices based on those which they believe to be "most educational." Kids' tablets are hands down the most popular choice by parents for their children 5 years and younger because they are believed to be the most educational (six times more educational than smartphones). At age 5, parents' preference for children's tablets begins to drop and children's desire for a conventional tablet increases significantly, which is seen as only four times more educational than a smartphone. Mind you, it can be argued that identical content can be sourced across devices.
However, the most shocking finding was how a child's gender influences which device a parent purchases for their son or daughter. We found that parents are three times more likely to give their son a smartphone or video game device, but more likely to hand their daughter a kid's tablet (73% for girls vs. 65% for boys). And, that is taking into account parents' overwhelming preference to not give their child a smartphone – a device parents see as not safe or not educational. Correspondingly for girls, child-friendliness of the platform is the most important feature parents look for whereas for boys, their son's preference is the primary driver. So it seems that we – even if unintentionally – are listening to our son's tech preferences. Our sons have a voice in the discussion on what device they ultimately get. For our daughters, our overwhelming desire to protect them trumps any preference they may have.
Does that sound surprising to you? Think back to the last device you purchased for a child.
What influenced your decision to buy that device? Did you give into your son's wishes and stand firm on your device choice for your daughter? Whether conscious or unconscious, parents are more likely to take into consideration their son's preferences and even give them platforms that they would prefer less for them (like smartphones), while being more protective when it comes to choosing a device for their daughters.
As our team of PlayScientists developed this study, we knew our findings would be useful for our partners that develop content and services for the vast array of media platforms. However, what we learned is arguably more valuable to parents as they endeavor to create a world of opportunity for both their sons and daughters. In essence, this news puts every parent on notice to be more mindful of how they make technology choices for their children and if/how they encourage their child to participate in those choices.
Take into consideration the huge effort over the last several years to get more girls interested in Science Technology Engineering and Math or STEM education. From encouraging girls to code to mentorship programs that give girls access to STEM subjects in professional settings, this research becomes a much more powerful tool in helping to understand learned preferences at an early stage. Young girls and boys in elementary and middle schools today grow up with access to technology like tablets and smartphones, but parental bias could be stifling young girls' opinions of STEM subjects. What message are we sending to our sons and daughters with the tech choices they get to make, or in the case of our daughters, don't get to make?
I see the gender bias revealed in this study not only as a challenge, but also as an opportunity for parents to be more in tune with their attitudes and perceptions when it comes to their children's media use. We need to actively reflect on those choices and make sure we're empowering both our sons and daughters when it comes to technology. As we challenge our children to think, learn and innovate – we also need to make them active participants in the conversation and be mindful of our biases.
We want our daughters to embrace careers in science, engineering and mathematics and to do so, we need to make sure they are empowered early on by the technology they use and more importantly, the conversations we have about technology starting at home. It is being more fully aware of our tech preferences and biases as parents that will ultimately help us to raise children who explore their passions and pursue a purposeful life where their path is defined by opportunity and interest – and not by gender.
Platforms and Perspectives from Alison Bryant on Vimeo.
Excerpts from the PlayScience Parents and Platform Perceptions Study.
This blog is part of our Smart Parents series in partnership with the Nellie Mae Education Foundation. For more information about the project, see Parents, Tell Your Story: How You Empower Student Learning as well as other blogs:
Dr. J. Alison Bryant is co-CEO and Chief Play Officer at PlayScience. Follow her @playscience.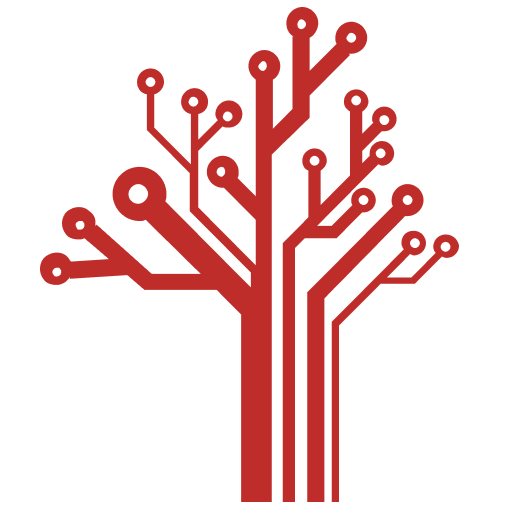 Getting Smart loves its varied and ranging staff of guest contributors. From edleaders, educators and students to business leaders, tech experts and researchers we are committed to finding diverse voices that highlight the cutting edge of learning.