Are You A MacGyver Teacher?
Can you make a lesson out of a stick of gum, a toothpick, and a broken wrist watch? Cobble together a class science fair project out of cardboard and duct tape? Orchestrate a nearly-free field trip for 24 students out of parent connections and public transportation?
If you answered yes to any of these questions, then chances are you are a MacGyver Teacher.
Maybe you had one in school when you were growing up. For me, it was Mr. Robertson, the metal shop teacher who had a budget a of zero but still managed to get enough supplies so that every seventh grader could make their mom a jewelry box.
In these days of strapped school budgets, being a MacGyver Teacher is almost a job requirement. In most schools, professional development must focus on things like Common Core standards, classroom management, and using new programs. So where do you turn for additional inspiration? How do you learn from those master MacGyver Teachers out there?
Teachers have taken to the internet like ducks to water. Teachers love to share their ideas with others, and there are a number of thriving communities on the web:
Don't forget about offline resources, either. Your local thrift stores are good hunting grounds; be sure to find out when their sale days are and whether they have rejected materials that you might be able to repurpose. Tap into your education innovation cluster. Identify student interests and explore if you community has resources that can be utilized.
Here in San Francisco, we are lucky to have SCRAP, a warehouse full of inexpensive rescued and repurposed items of all kinds. See if your community has something similar. Talk to your neighbors and friends about your projects: you never know whose business might have reams of paper to discard, or which neighbor is ready to get rid of her knitting yarn. True MacGyver Teachers always keep their eyes open for resources and windfalls.
For more blogs by Alesha Bishop, check out:
Photo via Jennifer LaGarde.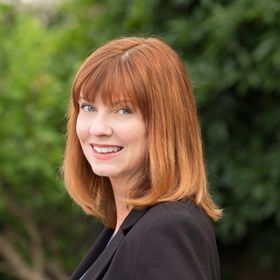 Alesha Bishop is a tech-savvy mom and a consultant for edtech companies. Alesha quickly recognized the value of the app market for children and families, co-creating Mom Maps--one of the first family-oriented apps--and co-founding the Moms with Apps developer group. She believes in the power of apps to create rich visual and tactile learning environments which can enhance the lives of all kids, especially those with learning differences.