Why Education Innovation Is The Most Important Thing You Could Pursue
by Li Jiang (reposted from GSV's A 2 Apple)
"What's next?"
This is the question asked by innovators from around the world. It is this curiosity that connects disparate professions, industries and even cultures.
At its core, innovation is the process of making lives better. Whether it is a small improvement for one person or a breakthrough for society, persistently asking "what's next?" pushes us to strive for a better future.
On the largest scale, an innovation creates a shift that affects many aspects of our lives. Shifts created by the introduction and adoption of railroads, cars, airplanes, radios, televisions, computers and the Internet, etc. have altered the way we travel, communicate, live, learn and think. These innovations have rewired our view of the world.
So when we are asked about the next frontier, we default to thinking that it will involve the creation of a new technology. Undoubtedly, there is truth to that thinking. We will experience many more technological advances in the near future.
But is that the revolution that we truly need?
Our impressive menu of gadgets and services enabled by technology is pushing the limits of what we can enjoy, for those privileged enough to access it. Yet technology cannot aim. It cannot direct society to focus our attention and energy towards solving some of the world's most important problems. The contrast of technology's raw powers and its vast powerlessness to focus on underserved challenges has led to doubts on whether we can still solve big problems.
If technology cannot aim, then it is our responsibility to, through great intent, wield it to serve society.
So perhaps the next important revolution isn't technological, even as technology marches forward unabated. Perhaps the revolution that we need, the one we should aspire to, is societal. Indeed, the next revolution should be one of education, empathy, and a broader understanding of the world, and of its people and culture.
Our most impactful action is to educate students to be both worldly and wise future leaders. This will most certainly be the best way to create a more empathetic and responsible future.
Documenting the failings of our current education system here will only sound like a broken record. But what is more troubling is that our concept of success in education is rather depressing. At a time when technology is racing forward to replace human jobs in many industries and when globalization guarantees competition from all corners of the world, pushing a few more percent of our students to pass rote-memorization exams is a false "mission accomplished."
In today and tomorrow's knowledge economy, student will need to be self-starters who are persistent and have an appetite for measured risk-taking. They will have to think for themselves and possess specialized or technical knowledge to thrive.
It may sound daunting, but this is what will be required. The most compelling careers in the future are those that people create for themselves.
On being educated. The goal of getting an education isn't to solve some of yesterday's problems, but to tackle problems in the future that we don't know about today, using technology that hasn't been invented yet. Given this, what is needed in education is not evolution nor reform, but radical revolution – in both what is taught and how it is taught.
In a meaningful way, we are starting to see the dawn of incredible innovation in teaching and learning. Innovations that go beyond technology. In every sector of education, talented people are pushing for change.
Policymakers and administrators are experimenting with new schools, the most innovative of which are changing everything from school culture to student assessment. Students are embracing online learning, adaptive games, peer learning platforms, and many more learning channels. Teachers are utilizing better professional development tools, new content creation and other teaching tools, and the latest research in brain science to adapt and refine their methods. And entrepreneurs are creating both for-profit and social startups that address childhood development, tutoring, learning data analytics, student loans, alumni networking and almost every other area we can think of in an effort to find effective and elegant learning solutions.
The ideas, experiments and projects seem to stretch beyond the horizon, yet these trends are still in their infancy. Like newborns, innovators are exploring a huge range of possible improvement that will shape the world of education for the foreseeable future.
There has never been as much intensity of interest in revolutionizing education. And it's about time.
Raw technological innovation will always impact our lives. The limiting factor of technology's power isn't technical but rather human. Society has to make choices about which technologies to favor and how to adopt them. A strong education, one that is aware of humanity's needs and technology's possibilities, can be the greatest enabler of innovation.
Making an impact in education, both in building our knowledge and skills as well as our understanding towards one another, is worthy of the best and brightest minds. Having better educated citizens will be the necessary prerequisite to improving many other aspects of society.
If you have a burning desire to change the world for the better, consider making education innovation "next".
For more on the recent ASU+GSV Summit see:

Li Jiang, is Vice President at GSV on the Asset Management Team. For Li on Twitter with @gsvpioneers.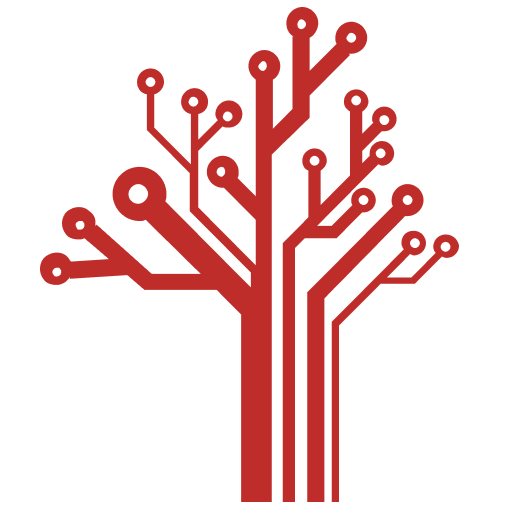 Getting Smart loves its varied and ranging staff of guest contributors. From edleaders, educators and students to business leaders, tech experts and researchers we are committed to finding diverse voices that highlight the cutting edge of learning.