Let's Talk Data: 22 SXSWedu Sessions Getting It Right
It's finally here… SXSWedu 2015! Before we know it educators, EdLeaders, edupreneurs, and the "edurati" from around the world will descend on Austin for what looks to be an epic event on all things ed. Make sure you are prepping correctly and versing yourself on the top EdTech news so you're in the know before arriving in the Live Music Capital of the World. Below is a blog that first appeared on yetanalytics.com, penned by Margaret Roth. She shares the sessions at SXSWedu that are getting data right.
---
Margaret Roth
We're counting down the days until SXSWedu — and not just because it's a frozen mess in Charm City. While Austin promises a welcome reprieve of warm weather, fine boots, and good music, this year's conference lineup offers something even more: a wide range of conversation diving into new realities facing education and learning. From IoT technologies to wearables, the infinite connectedness of learning environments and the future of transformative learning design all boil down to one thing: the transcendent future of data.
With all that in mind, here is our list of the 22 SXSWedu sessions getting data right, for all the right reasons. Don't miss a single one.
Assessment
1. Motivation and Virtual Learning – Learning in virtual and connected environments is new, exciting, and has massive long-term impacts. MIT Media Lab's Philipp Schmidt, Khan Academy's Benjamin Haley, Stanford PERTS Carissa Romero, and the Raikes Foundation's Craig Wacker investigate how motivation impacts success in these environments.
2. Badge the World: Global Lessons in Open Badging – Open badges and competency-based learning are hot topics at edu this year. Fortunately ADPIOS Innovation Director Serge Ravet, Makewaves CEO Mark Riches, DigitalMe's CEO Tim Riches, and Deakin University's Kathryn Coleman will be sharing data-rich badging best practices that make this conversation more than just talk.
3. Employers Need More Than Just a Test Score – Everyone's favorite educational policy advocate Linda Darling-Hammond and LEGO Education's Stephan Turnipseed outline the value of a deeper level education evaluation system.
4. The Test: Beyond Standardized Testing – NPR's Anya Kamenetz and GlassLab's Director or Learning and Assessment Michelle Riconscente hit the mark on the necessity of moving beyond one-dimensional assessment systems. Let's see them get into the data potential of games.
5. Cracking the Code on Completion – Student Mindsets – College completion is a challenge that we have yet to solve. Texas A&M's James Hallmark and McKinsey and Company's WanLae Cheng will be sharing their research focusing on student mindsets. We're excited to see their focus on using data from different types of experiences.
Big Data
6. Can You Save the Universe Through Data Science? – Booz Allen Hamilton's VP for Next Gen Analytics Peter Guerra uses data to show that data scientist, data visualization and analytics engineer are the coolest jobs since fighter pilot and astronaut became career options.
7. Who Gets to See and Use the Big Data? – Never ever EVER miss a chance to hear from John Katzman, Noodle Education's Founder and CEO, and not to mention Founder of 2U and The Princeton Review. He will be engaging in "vigorous conversation" (read – eloquently arguing) with Dropout Nation's RiShawn Biddle and LightSail Education's Jessica Reid Sliwerski on the who, when, where, why, and hows of using big data.
8. Visualizing Educational Data: Do's and Don'ts – An excess of data and beautiful visualization tools doesn't necessarily lead to better decisions being made. Eduvant's CEO Ben Glazer, Civitas Learning's CLO Mark Milliron, The University of Texas at Austin's Ruth Knight Millikan Professor Paul Resta, and Pearson's VP of Learning Analytics John Behrens explore best practice for making data meaningful through action.
Data Privacy
9. Whose Data is it Anyway? – Bring your evidence, your data, and your best thinking cap to dive into one of the greatest debates of the year – how can data collection and use remain ethical without stalling innovation? Future of Privacy Forum Executive Director Jules Polonetskyk, eScholar's Shawn Bay, and blogger Olga Garcia-Kaplan guide this Problem Solver session.
10. Data Privacy: Can Innovation and Privacy Coexist? – Corporate partners and policymakers come together under the moderation of Education Week's Sean Cavanagh to take on the innovation in the face of data privacy debate. Microsoft Education's CTO Cameron Evans, California Department of Educations' Karen Holst, and the Electronic Privacy Information Center's Khaliah Barnes discuss.
11. Designing for Student Privacy 3.0 – While there's still much discussion to be had around cloud computing and learning analytics, the Berkman Center for Internet & Society's Dalia Topelson and Paulina Haduong, think we better get the debate around interoperability, data collection, and life-lasting digital records started.
12. Reframing the Student Data Privacy Debate – Yet another debate around data privacy. The key differentiator that EdSurge's Tony Wan is sure to dive into with Bill Fitzgerald of Funny Monkey, Jennifer Medbery of Kickboard, and Chip Slaven from the Alliance for Excellent Education, is the power of using transparency to overcome rampant worst-case scenario fears.
Games and Gaming
13. Learning Design by Kids: Portal 2 in the Classroom –   Researcher Michelle Zimmerman and her 8th and 9th Graders Jasmine and Jennifer Fernandez have been playing games in class. Now they're sharing how games and virtual environments make excellent (read – better) learning experiences. And you get to play Portal 2.
14. Using In-Game Data to Enhance Learning – Game data, actionable insights, interoperability problems, real-time collection, social impact, privacy. What more could we ask for? Matthew Berland, Learning Games Play Data Consortium, Kurt Squire, Learning Games Network VP Research, Jessica Lindl, GlassLab, and co.lab's Cameron White.
15. Fantasy Geopolitics: Turning Students into Fans – Social Studies teacher Eric Nelson had us at "fantasy football for social studies." He'll be sharing his progress with this social learning game that makes engaging students with the rest of the world as solid as bringing in Justin Tucker's for that field goal.
The Future is Now
16. Here Comes Professor Everybody – Take an immersive look at the federation of teaching and distribution of expertise through open online learning platforms through the critical eyes of Jeffrey Young, Senior Editor at The Chronicle of Higher Education.
17. Smart Cities That Work for Everyone – Get a crash course in innovation that works, making cities (and schools and systems) better, faster, stronger, from Getting Smart's Tom Vander Ark.
18. Wear to Learn: The Body As an Interface – This one will satisfy all of your Gibson-inspired neural lace dreams, for now. Emory Craig, Director of eLearning at the College of New Rochelle, and Maya Georgieva, Associate Director at the Center for Innovation in Teaching and Learning discuss the coming paradigm shift that wearable tech is going to inflict on our lives and the radical changes and data collection opportunities it will bring to the classroom.
19. Robot.Edu: How Robots Can Transform Learning – They're transforming everything else about our lives, why not learn what they will do for students? Take this ride with Elad Inbar, CEO of RobotsLAB US, John Sperry, Robotics Teacher, Peter Stone, Professor at The University of Texas at Austin, and Seppy Basili, Kaplan K12 CEO.
20. A New and Virtual Environment in the Classroom – Want to know what it's like to live at the intersection of gaming, virtual environments, and awesome new technology, and an outdated instruction and education system? 9th Grader Scott Nguyen is going to let us know in his Future15 talk.
21. No Textbooks, No Walls, No Limits – The Houston A+ Challenge Principal Cicely Benoit shares the powerful experiences of the students of Houston's first mobile school A+ Unlimited Potential. The crux? What does the process of learning become in a post-school world?"
22. While You Were at Work, Your Kid Was on Mars – Virtual field trips are not only awesome, but they are dramatically influencing the distribution of experiences to students. Join Kari Byron, Host of MythBusters, Liat Ben-Rafael, Program Manager of Google Doodles, Dacia Jones, Director of Science at Durham Public Schools, and Discovery Education's Director of Education Outreach and Curriculum Integration Kyle Schutt as they demonstrate how virtual field trips are changing how students engage with the world outside of school.
And 3 events you won't want to miss.
The In The Know Summit – Find out what happens when an investor, a marketing VP, a branding expert, and an entrepreneur meet at a panel. Join Angela Lee, Faculty at the Columbia Business School, Carla Borsoi, VP of Marketing at 6SensorLabs, Sehreen Noor Ali, Director of Partnerships at Noodle Education, Bryan Stolle, General Partner at Mohr Davidow Ventures,Sara Canaday, Personal Branding Expert, Don Burton, Founder and CEO of Burton Edtech, and myself, as we share a deeper view of the edtech industry. This Summit is hosted by SXSWedu featured Change Makers EdTechWomen.
UT System Competency-Based Learning Meet Up hosted by Robots and Pencils – Find some new friends working to make competency-based learning environments and badging systems a reality.
LaunchEDU Party and Winner Announcement Hosted by the Walton Family Foundation – This year's SXSWedu LaunchEDU finalists – Binder, Chalk.Com,CodeMonkey, Ideas Box, Language Zen, Lea(R)n, Pear Deck, Raise.Me,Sterio.Me, and Zaption, are a force to be reckoned with. Find out who will take home the 2015 SXSWedu title.
And a few other awesome sessions because we just can't help it.
Digital Diversity: Minority Women in EdTech – Dive into the reality of the digital divide with a team of some of the most driven women in edtech – Rafranz Davis, Shelly Sanchez Terrell, Cori Coburn-Shiflett, and Sarah Thomas.
Code Like a Girl! Coding by Design – Teachers Douglas Kiang and Mary Kiang share how they are working to teach girls to think differently, through code.
If I Knew Then What I Know Now – Entrepreneur Guy Kawasaki brings his insights, passion, and downright good advice to SXSWedu.
Headed to SXSWedu? Let's get together and talk data on the hallway track. Contact Yet's CMO Margaret Roth via email [email protected] or on twitter @teachingdaisy to sync up.
Attending virtually and rocking the #NotatSXSWedu? Not to worry, we'll be writing and reporting on all the data, analytics, training, and competency-based learning talk that we can handle. Follow along with us on twitter @YetAnalytics.
For more on SXSWedu, check out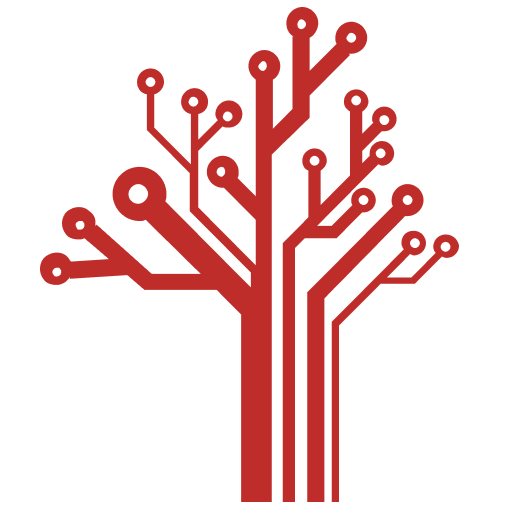 Getting Smart loves its varied and ranging staff of guest contributors. From edleaders, educators and students to business leaders, tech experts and researchers we are committed to finding diverse voices that highlight the cutting edge of learning.