How I Worked to Discover My Passion and Start My Business
Daniel Kao
This morning I received an email from a friend who expressed an all too common GenDIY feeling.  "[I'm] unsure of what I want to do in the future, and the only certainty is that I want to help other people."
We're a generation bombarded by messages to follow our passion, be inspired, and to dream big. While there is nothing inherently wrong with these messages, it's relatively unhelpful advice in the process of figuring out what we want to do for the rest of our lives. The advice to "follow" your passion assumes that passion is an external entity that you need to mindlessly follow after you somehow "discover" it.
Earlier this week, upon waking up and looking at the clock, I found myself evaluating how valuable going to class would be. On one hand I had enrolled for the class and felt I should probably attend lecture especially since it was only the second day of class, but on the other hand I already felt disengaged by the course topic and knew that it would be unlikely for me to pay attention to database theory.
Unfortunately, this describes my relationship with most of my classes all too well. I love learning, but find it ironic that the environment in which I've been least able to learn is the classroom.
While I was in the middle of my college application process in 2012 and thinking critically about the implications of attending an institution of higher education, I found myself reading a lot and uncovering many different aspects of the higher education system that didn't make sense to me.
However, instead of sitting around and complaining, I decided I had to do something. I realized that nobody was going to tell me what to do and how to live my life, that passion and inspiration wasn't going to fall out of the sky, and that I had to find my own resolve to identify and build the things that I wanted to see.
In the summer of 2013, a high school friend contacted me with an idea for a web application. The idea was, what if there was an application that split living costs among college roommates in a simple, hassle free way? He did design, and I wrote the code. We called it Tallymark.
If you look for passion as if it were some external entity, you'll never find it. Passion isn't found and followed, it's created, nurtured, and grown.
I wasn't passionate about startups the first time I encountered them. In fact, I wondered why my dad would work for such long hours with such a small team at a startup that spelled their name wrong. However, I was curious. It was the initial curiosity that sparked me to pursue a program called BrightEyes at UCSD, which turned out to be a starting point that got me connected with mentors, but more importantly, excited about startups.
It was inside the famous Silicon Valley venture capital firm Kleiner Perkins that it all started to click. I realized that I had access to many of the smartest and most influential people in the world, and with their guidance I could create something that changed an aspect about how the world worked.
My strategy for finding and doing work that matters to me is to learn as much as I could, and then test and apply what I've learned. The two often mesh together, because experiences generated by applying what you've learned often are the same experiences that reinforce and teach you more things. Founding a startup is a process of trial and error in which you never quite know exactly what to expect. It's a continuous process of learning and trying different marketing approaches, product decisions, management styles, and life decisions.
In terms of resources to learn from, books and podcasts have been a tremendous sources of learning, and have helped me to gain insights that would have otherwise taken me years of experience to realize. Reading one to two books a week may seem like a lot, but the amount of value that you can get by reading through another person's thoughts are utterly invaluable. Books like Zero to One, Founders at Work, and others have deeply influenced the way that I see work. Podcasts occupy my attention whenever I am in transit, whether it be in the car or on the bus, people like Tim Ferriss and James Altucher put out incredible podcasts that always make me think.
When it comes to applying what you've learned, the possibilities are endless. It's easy to look back on the past and think about how easy it would've been to be innovative in that era under previous market conditions, but just imagine how people in the future are going to say the exact same thing about our era today.
My advice to young people like myself is simple: take on every single opportunity that you possibly can, read as much as you can, and meet as many people as you can. Find a mentor and ask him or her as many questions as you can possibly think of. You'll find yourself in situations that you never dreamed possible, and find yourself becoming passionate about things you never knew existed.
Whether it be starting a startup, writing a book, or going through a program, the important thing is to get started. Don't worry if you have no idea what you want to do. Spend some time identifying what area you want to learn more about, and dive into it as much as you can. Maybe you'll find out it isn't for you, but at least you'll be able to better understand and relate to people in that field. Or, maybe you'll find that it becomes your lifelong passion.
About "GenDIY"
Young people are taking control of their own pathway to careers, college and contribution. Powered by digital learning, "GenDIY" is combatting unemployment and the rising costs of earning a degree by seeking alternative pathways to find or create jobs they love. Follow their stories here and on Twitter at #GenDIY.
For more on GenDIY, check out:

Daniel Kao is a computer science student at UCSD. Follow Daniel on Twitter at @Diplateevo.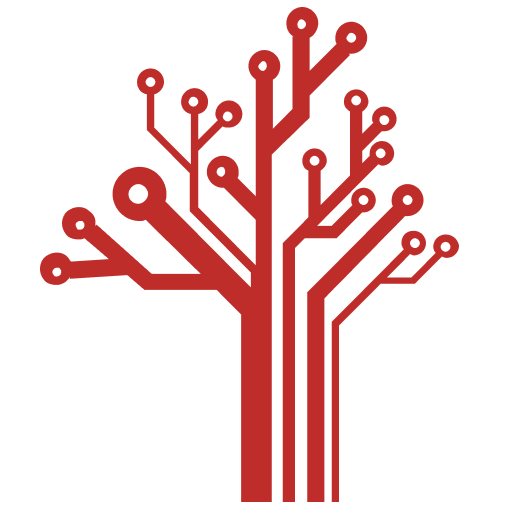 Getting Smart loves its varied and ranging staff of guest contributors. From edleaders, educators and students to business leaders, tech experts and researchers we are committed to finding diverse voices that highlight the cutting edge of learning.