Standards Spotlight: Mastering Reading Standard 9
Brenda J. Overturf
Reading Anchor Standard 9: "Analyze how two or more texts address similar themes or topics to build knowledge or to compare the approaches authors take" (CCR.9).
The word "analyze" appears 92 times in the Common Core State Standards (CCSS) in English Language Arts (ELA) standards. "Compare and contrast" begins in kindergarten and is found numerous times throughout the standards. Reading Standard 9 has students analyze texts to find similar themes and topics and identify where texts may agree or disagree based on fact or opinion. Why are these important competencies for students? To begin, the ability to determine similarities and differences is an important skill to help increase student achievement.
For instance, Reading Standard 9 for informational text in grade eight is: "Analyze a case in which two or more texts provide conflicting information on the same topic and identify where the texts disagree on matters of fact or interpretation" (RI.8.9).
Think about what students really need to do to accomplish this task:
A "text" can be a book excerpt, story, article, film, web page, poster, or other source.
Students read, view, or observe two or more sources about the same topic with comprehension. They look at the similarities and differences to identify where the texts agree and disagree, and then hone in on where authors differ in their thinking.
Finally, they discuss their findings and draw conclusions.
Students need to be able to compare and contrast in all subject areas to be critical thinkers.
Reading Standard 9 for literature in grade seven is "Compare and contrast a fictional portrayal of a time, place, or character and a historical account of the same period as a means of understanding how authors of fiction use or alter history" (RL.7.9).
Using text sets is an excellent way for students to read both fiction and nonfiction about the same topic. For example, the young adult novel Fever 1793, by Laurie Halse Anderson, tells the story of the yellow fever epidemic in Philadelphia through the eyes of a young girl. We can pair this book with excerpts from Jim Murphy's An American Plague: The True and Terrifying Story of the Yellow Fever Epidemic of 1793, plus websites with additional information.
Teaching Strategies for Reading Standard 9
How can students demonstrate mastery of this?
Writing: Students can respond to a specific prompt requiring them to compare and contrast.
Contributing to a debate or class discussion: To prepare for a debate or prove a point, students write an argument and support their opinions with facts. That means reading and comparing a number of sources to decide what information to include as evidence. (See Danville, Kentucky's performance-based assessment using eminent domain as an example.)
Participating in an individual or group research project: When students complete research projects, they also need to analyze text to integrate and synthesize information from varied sources. A strategy such as Questions into Paragraphs (QuIP) can help students think about how themes, ideas, and topics in texts are alike and different.
Tools to Use
Beyond graphic organizers and interactive compare and contrast maps, students can use next-gen digital tools and rich content to help them with reading strategies. Programs such as i-Ready®, and rich content tools such as those found at Big History Project, Discover EDU, PBS Learning Media, and NASA can be incorporated into reading lessons. These types of tools provide options when comparing and contrasting sources.
Reading Standard 9 and the New Assessments
Both PARCC and Smarter Balanced, the consortia for assessment of the Common Core Standards, have field tested items that require students to read or view at least two sources about the same topic and answer questions based on the similarities and differences they find. Students also do a research writing performance task that requires them to read or view multiple sources and then plan, write, and revise a writing piece such as an essay or speech.
To prepare for these assessments, students should engage in reading, writing, discussing, and thinking critically every day. Analyzing themes and ideas in texts should become the norm in classroom conversation and writing tasks. Teaching students to write paragraphs or brief essays to compare and contrast information in texts regularly in all subject areas will go a long way in preparation for assessments. Using a rubric to self-assess their own writing will help students better understand what an excellent analysis looks like.

What Administrators Can Do
For student mastery of Reading Standard 9, administrators can encourage classroom activities that require students to identify similarities and differences in text. Teachers need access to texts on the same topic, including books, magazines, and technology sources. Teachers also need time to plan together to achieve the goal of this standard.
Learn more about the most challenging standards in reading here.
This blog is part 2 of a 4 part series "Spotlight on ELA: Strategies for Addressing the Most Challenging Standards" sponsored by Curriculum Associates. For more see Standards Spotlight: Mastering Reading Standard 2.


Dr. Brenda Overturf is the chair of the IRA Common Core Standards Committee and a former member of the IRA Board of Directors, where she chaired a Common Core State Standards Task Force. Brenda is also an author on Ready® Common Core published by Curriculum Associates.  Learn more about the most challenging Common Core reading standards as determined by Curriculum Associate's i-Ready Diagnostic.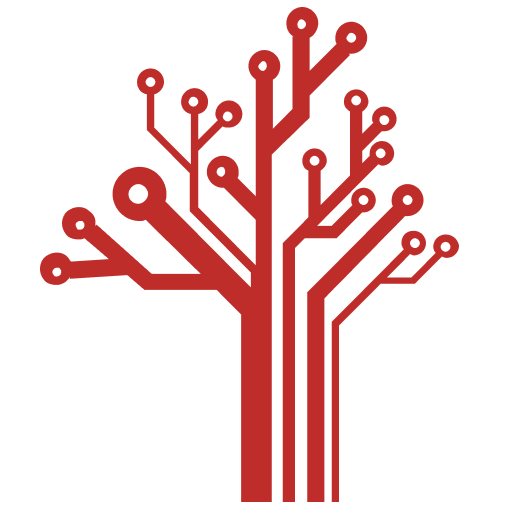 Getting Smart loves its varied and ranging staff of guest contributors. From edleaders, educators and students to business leaders, tech experts and researchers we are committed to finding diverse voices that highlight the cutting edge of learning.