3 Key Questions About Reading Assessment After a Year of Growing Gaps
Key Points
Students will return not just with wider gaps in their reading abilities, but in specific areas. 

A literacy expert explains what differences teachers can expect and how to move forward.
By: Dr. Kayla Steltenkamp
As educators around the country return to school this fall, we're all trying to figure out how to best address pandemic-related learning gaps. On one hand, the answer is to approach instruction the way we do every year. We will need to assess our students to find out where they are and what they're ready to learn next. On the other hand, students missed out on specific kinds of practice and instruction during the pandemic, while other activities continued more or less normally—albeit online.
Certainly, more students will need additional support in the coming school year. Here's what I expect to be different this year, along with some tips and resources to help teachers get started on day one and to help administrators support them.
1. What's different about this year's reading gaps?
Students who were videoconferencing for school throughout the pandemic had far fewer opportunities to use multiple modalities as they learned, which is critical when learning to read. Early literacy requires seeing, saying, writing, touching, and more. That is very hard to facilitate online. Even if the teacher tries to do it, she or he can't be there to correct the student if they make a mistake. For example, if she has a student finger-writing or tapping out letters and they write a B rather than a D, they can't see that to correct it right away, therefore creating a habit of letter reversals. As virtual instruction evolved teachers became increasingly creative to try to embed these skills into their lessons by having students hold up whiteboards or papers. However, even with this method, it was sometimes difficult to provide that individual correction in a discreet way, as they would in the classroom.
Also, there were fewer opportunities for differentiated instruction. Think about the small groups and independent centers that are typical in a class. Typically, teachers can multi-task and lead small group reading sessions while monitoring students working in centers. All of that is hard to do online, even with breakout sessions or small-group video conferencing sessions. Students were also unable to hold books, touch words while they read, flip through pages easily to find patterns, or engage in other key activities for developing reading skills. The students who needed extra support or reteaching of simple concepts likely didn't understand those concepts to the degree they would have in a more typical year because they didn't receive immediate and meaningful feedback, and those gaps have widened.
Even students who attended in-person classes, but with masks, were at a disadvantage compared to most years. Masks muffle sounds and words and made it impossible to see the shape of their teacher's mouth as they talked. When learning early-literacy concepts, seeing the precise differences between sounds and verbal formations is pivotal. The very first foundational skill in learning to read is phonological and phonemic awareness. Seeing, listening, and understanding a sound or sound combination is critical for early reading success. Also, students need the ability to touch, play with, and manipulate words, letters, and sounds. Many of the products teachers regularly use for hands-on learning were not easily sanitizable, so they couldn't be used. Teachers had to adapt and make other lessons, frequently limiting multi-sensory modalities.
The national data that has been reported so far by large assessment providers shows that students will likely arrive this school year with major deficits in reading and writing simply because of the constraints of remote learning and instructional practice. Getting students' senses working together is key to mastering literacy concepts.
2. How should we assess differently this fall?
This fall, it will be more important than ever to be intentional and diagnostic with each student. Teachers will need to address reading skills almost a year behind the grade level of their students. They'll need to look at the foundational skills needed for reading, such as decoding, rapid automatized naming, blending, and others.
Putting students on a computer for a reading assessment and looking at a printout of their reading level will not work to be diagnostic. Teachers will need to listen to students read to identify some of their difficulties. An assessment tool that records students reading as they are assessed can make this more manageable. If students fall below average, the teacher can go back and listen to each student read to see which words were difficult and identify patterns to indicate where the student might be struggling.
Assessments can be done in sync with daily instruction through intentional activities that can collect data, such as one-minute Kilpatrick drills, phoneme/grapheme activities or assessments, journal writing, and skills-based center activities. For skills harder to assess during instruction, or to work with individual students, there are a variety of assessments that can be done in less than two minutes, such as Test of Word Reading Efficiency, or some that take just a little longer like Lexplore, DIBELS, FastBridge, and more. The International Dyslexia Association also has great information on the importance of screening.
Sometimes a student may only need specific mini-lessons to progress quickly. Other students might have several skills that require more intense intervention. This school year will require more frequent progress monitoring because some students may come in strong. However, many students will return with compensation strategies that will prove less effective for in-person instruction. These students may initially "pass the test" but they may not be able to implement those strategies consistently, especially as the skills they need continue to increase. Other students may have understood concepts, but not mastered them. Continuous monitoring will allow the teacher to catch any student before they fall too far behind. Tools like Lexplore allow you to do this progress monitoring quickly and accurately.
3. How can administrators support teachers in addressing literacy gaps?
The first thing administrators can do to support teachers this fall is to make sure they have appropriate assessments. An assessment that probes the foundations of reading will be key. Most commonly used automated reading assessments, such as the STAR and MAP programs, are based on comprehension and vocabulary, and don't assess foundational skills like decoding and fluency.  Since students are returning this school year with various forms of support (or lack thereof), this year, in particular, will require teachers to understand the reading ability not just of beginner readers but all learners.
Administrators must ensure their teachers have assessments that look at letter knowledge, blending, decoding, and rapid automatized naming skills in addition to comprehension-based assessments. Teachers will also need to hear their students read as they are assessed so that they can fully understand their reading style and any skill deficits. Several states have great dyslexia tool kits that offer screening options that can be used to assess all students, not just those at risk for dyslexia. The assessments should be quick—taking no more than 10 minutes—and capable of being folded into the daily routine or instruction. Whatever assessment is used, teachers must be trained on it.
Administrators should also examine their old habits. We're in a new realm post-COVID, with new tools and new ways of doing things that may better serve students' needs than the ones they used pre-pandemic. Curriculum, assessment, and reading specialists can benefit from staying up-to-date on issues such as the reading wars, new teaching approaches, curriculum that benefit all readers, and new ways to collect actionable data.
Perhaps the most supportive thing administrators can do this year is to be flexible because the main thing teachers will lack is time. If students are stronger in math than reading, for example, maybe administrators can let teachers borrow a little time from math instruction for more literacy practice for a few weeks. Or, perhaps teachers could have additional access to human resources such as teacher aides or volunteers to assist with an assessment so that teachers are free to listen to assessments as necessary.
Finally, throughout the pandemic, many teachers reached out to one another. They built incredible networks of support throughout the world or picked up cutting-edge new skills to make the most of remote learning for their students. By giving teachers an opportunity to share what they've learned, the district can benefit from internal experts and professional development led by their very own educators! Perhaps less is more: less time wasted, more relationships built, fewer tools, more accurate automated ones. Less work for teachers, more learning for students. After a year of forced experimentation, now is the perfect time to build buy-in through collaboration as we all compare our notes.
Dr. Kayla Steltenkamp is an assistant professor at Thomas More University and founder of tutoring company Mind Over Matter Kids. Dr. Steltenkamp can be reached at [email protected].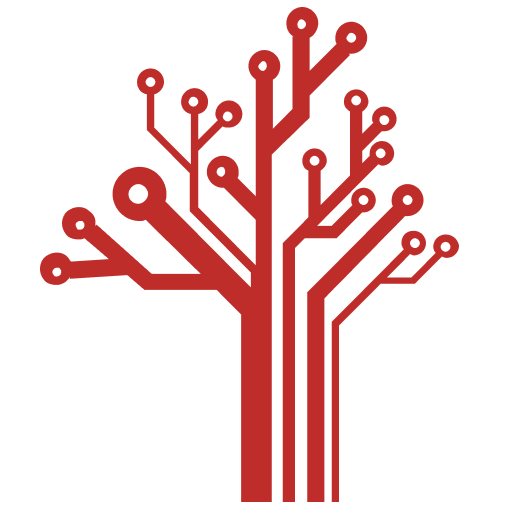 Getting Smart loves its varied and ranging staff of guest contributors. From edleaders, educators and students to business leaders, tech experts and researchers we are committed to finding diverse voices that highlight the cutting edge of learning.