A Parent's Review of ClassDojo
Check out ClassDojo: A Tool not a Teacher, a follow up blog on ClassDojo from Alesha Bishop.
What is ClassDojo?
ClassDojo is a digital classroom management tool designed to help teachers improve student behavior and communicate more effectively with parents. Each student gets an avatar, which the child can personalize, and teachers create goals or behaviors to track, such as turning in homework, participating in class, or staying on task. Teachers can use a smartphone, tablet or computer to give or take away points throughout the school day. Each student's points can be displayed via a smart board, and teachers can generate reports to send home to parents. This past spring, ClassDojo announced that its product was being used by two million teachers and thirty million students across 180 countries, including one out of every three classrooms in the U.S.
Advantages
Although I have not yet encountered ClassDojo as a parent, I can easily see the advantages it offers. Ideally, ClassDojo can tighten the feedback loop between teacher, student, and parent. By offering a quick, easy way for teachers to note behaviors as they happen, ClassDojo allows teachers to gather more data about individual students and give them feedback nearly instantaneously. Rather than having to interrupt instruction time, teachers can simply take away points in order to alter a bad behavior and reinforce good ones.
Concerns
As a parent, I have a few concerns about ClassDojo that I would want to see addressed by the teacher if it were being used in my child's classroom. First, I would like more clarity on ClassDojo's privacy policies than the difficult-to-parse legal language on their website. Second, I have some concerns about how publicly displaying points to an entire classroom of students might impact particularly sensitive kids. ClassDojo offers many different ways to use its product, including anonymous avatars and not displaying points at all. And, finally, I'd like to ensure that ClassDojo was just one tool, albeit a very powerful one, in the teacher's classroom management arsenal, and that other tools like individual conversations about problem behaviors and smiles or a quick word of praise for good behaviors were still being used.
Bottom line:
As a parent I want my child's teachers to have the tools they need to make their teaching as effective as it can possibly be. I can see the value of ClassDojo as one amongst other tools, especially if it is used in a careful, sensitive way that encourages social and emotional learning.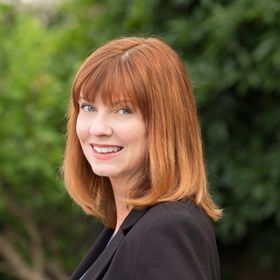 Alesha Bishop is a tech-savvy mom and a consultant for edtech companies. Alesha quickly recognized the value of the app market for children and families, co-creating Mom Maps--one of the first family-oriented apps--and co-founding the Moms with Apps developer group. She believes in the power of apps to create rich visual and tactile learning environments which can enhance the lives of all kids, especially those with learning differences.