Get Smart About Twitter Chats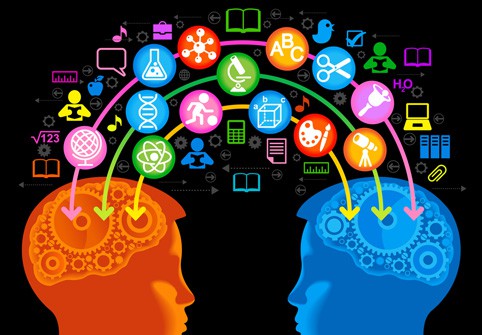 Whether you call it a Twitter chat, a meet and tweet, or a Twitter party, you should read one, join one or better yet – start one. Consider this a beginner's guide to Twitter chats. These directed conversations, compiled of 140 character tweets, are easy to participate in and a great way to get information to and from a targeted group of people.

Before you dive head first, get comfortable with the idea:
Get Tweeting. If you don't already have a Twitter account, start by signing up. Twitter has huge potential to expand your voice, when used correctly. Check out these 10 tips for leveraging the power of Twitter: To Tweet or Not To Tweet, There Really is No Question.
Check Out Chats. Get familiar with the sorts of dialogue that happen within this space by searching hashtags. There are several "chats" happening all-day, everyday through hashtags. These are great avenues to get information out or to ask specific questions to a large and pointed audience. Some examples used for education are:
#EdTechChat
#EdChat
#Blendchat
#PBLChat (project based learning)
#LrnChat
#MathChat
#EngChat
#SciChat
#HistedChat
#SSChat
#LiteracyChat
#SpedChat

Join the Conversation. Live Twitter chats happen regularly and are promoted mostly through social media channels. Look for something that interests you and jump in. It is a great way to get ideas on everything from best practices, to engagement ideas, to tips on professional development.

And when you are ready to start your own, here are 10 key questions to consider:
What will we be tweeting about? This is an opportunity to position yourself or your company as a thought leader. Come up with a topic that will be informative and questions that will foster good conversation. Think through what the intended outcome of the chat will be. What information are you looking to gather?
What hashtag will be used? Hashtags help to categorize your tweets and will be the defining factor that allows people to tweet to your chat.Hashtags should make sense and align to the topic of conversation, but they should also be a reasonable length. Remember that tweets are limited to 140 characters, the longer the hashtag the less characters that the author has to get their point across.
What time/date will the chat be hosted? And how long will it last? Choose your time carefully. Ensure it is accommodating for your intended audience and works for several time zones. Will this be a regular event? If so, pick a time people will easily remember and is fun to promote. Keep it short and sweet, 30 – 60 minutes is ample time to get a quality interaction going.
Who will moderate the chat? Make sure that you have a point person who is armed and ready with questions to ask to keep the conversation flowing. Be responsive and attentive. It is very important to actively, and quickly, respond to the participants. Favorite tweets, retweet, and ask direct questions so that the chatters know that you are actively engaged. Keeping the conversation going is important, don't rely on the participants alone.
What will a successful conversation look like? Think through the purpose and the goals of the chat and then build a set of questions for interactions that will help meet those needs. Think through how you want the conversation to look and feel. WIll conversation be driven by pointed questions or will there be a general topic that people are contributing to? Make sure that you begin the Twitter chat introducing both the topic and the format.
How will you get the word out? Once you know what you are talking about and when you will be discussing it, it is important to think about how you will promote it. Utilize Facebook, Twitter, Google + and all other social media forms to get the word out. Don't forget to be clear and concise in the topic that you are covering as well as the date and time of the chat (and make sure to signify the time zone, would hate to miss out on conversations from the other side of the country). Use hashtags in your promotion that are popular among the groups that you are trying to reach. Here are 50 hashtags for connected educators that are a great way to get the word out to a lot of people and help to make the tweets searchable. Post to pinterest boards and Google + groups that might be interested in the topic.
What tools are available to help with efficiency? There are TONS of tools available to help track + monitor hashtags (and therefore your twitter chat). Hootsuite is a great tool to easily monitor hashtags and allows you to tweet at the same time. Embed the Twitter search widget to your website. Not only does this allow you to further promotion of your site, but it also helps the audience stay organized.
How will we share the information once the chat is over? Hopefully you have gathered a wealth of information, now what do you do with it? How do you make sure that you the conversation is available for participants and others? Storify is a great tool that helps archive the information and creates an easily way to share the story of your "meet and tweet."
Did it go the way you wanted it to? The nice thing about an informal event like a Twitter chat is that the stakes don't need to be high. Think of it as a learning experience that you can constantly alter and refine. What went well? What would you have done differently
When is your next chat? Keep chatting, there are TONS of benefits to leading a Twitter chat. Not only is it a great way to build a community around a specific topic, but it can also help an individual or a company position themselves as thought leaders.

Need some extra advice on how to use Twitter chats to build buzz for your organization? Getting Smart helps edupreneurs and education leaders amplify their impact with biz dev, marketing, and strategic communication services. We provide a range of services from building and implementing strategy to public relations implementation. Interested in learning more? Visit our services page and shoot us an email. Happy tweeting!