New Face of Interviewing and Polling: 4 Online Resources for Schools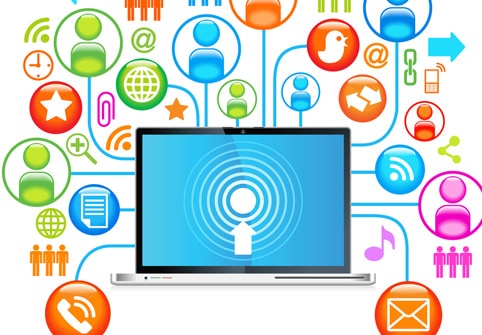 The New Face of Interviewing and Polling first appeared on the TreeRing Blog on May 12, 2014.
By: Ray Mina
While social media and the Internet overall have their pluses and minuses, one thing that has been extremely helpful is the speed at which time-consuming tasks can now be completed. Yearbook interviewing and polling are on that task list, and the advent of online tools means these tasks no long have to be conducted face-to-face. With all of the necessary work that goes into a yearbook, committee members don't always have time to track down students, schedule meetings, and interview or poll people one-on-one. This is where the Internet and its vast array of resources come in handy.
Before you start your jump into all the surveying sources the web has to offer, there are some preliminary items you should coordinate:
1. List what type of sources you're looking for – You could be looking for interview resources, polling websites, mailings, etc. Interviews are great for gaining personal perspectives on things like how a field hockey season went, or what a student's favorite class is and why. However, you may find that polling the entire student body, or larger groups of students, will yield interesting results on a wider range of topics.
2. Establish topics – Formulating fun topics that various student groups can relate to will help you reach a broader audience. Go beyond the usual questions like "Who is your favorite teacher?" and make the topics more open-ended and distinctive. Try things that will elicit a story, like seniors' favorite hangout, best school musical bloopers, memorable dance moments, etc.
3. Determine subjects – Figuring out who you want to interview, poll, and contact will help you stay organized. Start with your "wish list" of certain people or groups, like the senior class, JV volleyball captain, and Junior Class President. Don't forget to have a plan B in place in case you aren't getting great interview feedback from an individual or you don't find the right audience participating in your poll.
4. Match up each subject with a resource – A good way to generate interesting feedback is by using different resources for different people and groups. Examples are: emailing interviews to sport teams, using the school website to poll the student body, or contacting freshman through Facebook.
5. Write out questions and content – Start by writing up a long list of questions. It doesn't mean you have to use everything, but you can use the questions as a starting point to work backward from. Fleshing out all of the details you are looking for will help you narrow down resources, topics, and subjects.
Once you have your priorities in order, it's time to dive deep into the world of yearbook interviewing and polling! I know this may seem like an overwhelming task, but fear not – we have narrowed down some of the top web resources.
Poll Code is a free, easy-to-use site that helps you create a simplified poll. Once you have established your questions and answers, the site will generate a code that you can put on your school website. Since the poll will appear on your school site, it will increase your chances of having more people participate – yielding a broader range of results.
The up side: You can creatively customize the font, colors, and overall appearance of your poll, which you can coordinate with school colors.
The down side: You are only able to create one question, with up to 30 answers, per poll code.
Poll Everywhere is another free website. This site comes in handy for polling on-the-spot. For example, it's time for homecoming court and you need to get voting results from the whole school. Instead of passing out and collecting paperwork, and then taking hours to count the results, you can get feedback in real-time. Each student can send an answer via text, and all results will upload to your questionnaire automatically.
The up side: You can gain feedback immediately from everyone, and don't have to do additional promoting to push people toward a particular site, or go through dreaded paperwork.
The down side: You are now tasked with setting up a presentation and finding the right forum for presenting it.
Strutta is a great resource for creating not only polls, but contests as well. This could be beneficial for yearbook interviewing, as well as promoting the yearbook through a contest. The best part is the ability to launch the polls through Facebook, Twitter, and Instagram.
The up side: The polls and contests can be branded, so they can perfectly match your yearbook cover theme.
The down side: It costs $$.
Survey Prof is ideal because it was created specifically for students to use (for free)! It offers an unlimited amount of questions and answers, and a variety of question types.
The up side: Great resource for the "non-technical" type; no fine print, no special software to download… and did I mention it's free?
The down side: Apart from the cheesy clip-art, we don't really see a con to this site!
These are just a few of the great resources that are out there, just waiting for you to use them and alleviate the heavy task of yearbook interviewing and polling!
Ray Mina approaches marketing and business development at TreeRing, the world's first social school yearbook, with an analytical mind and a creative heart. Prior to TreeRing, Ray spent 15 years developing markets for digital and mobile printing software, and worked for digital print industry leaders like EFI. When he's not at TreeRing, Ray is spending time with his wife and daughter, riding bikes, or searching the alleys of San Francisco for the city's best coffee
.
TreeRing is a Getting Smart Advocacy Partner.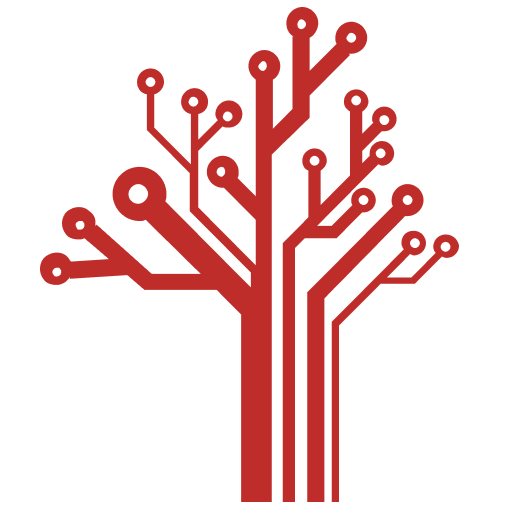 Getting Smart loves its varied and ranging staff of guest contributors. From edleaders, educators and students to business leaders, tech experts and researchers we are committed to finding diverse voices that highlight the cutting edge of learning.