Why Teachers Need, Deserve Instructional Leaders
By: Preston Smith
135 teachers. 2,700 students. A myriad of subjects to coach, manage, and evaluate.
This harsh reality was highlighted in a recent Education Week article about the scarcity of time principals can spend developing teachers. If we know great teachers are at the heart of student success and public education, then why is developing teachers not our #1 priority?
When I was a teacher, I can recall my principal visiting my class twice a year, each time to conduct her formal evaluation of my instruction. If I was lucky, she might swing by a few more times during the year, but these visits were often quick. The feedback following her time in my class? Well, it was often non-existent.
Like most teachers, I was determined to give my kids the education they deserved. So, when I stumbled upon a professional development conference on guided reading in the final months of my first year of teaching, I signed-up immediately.
It was transformational. In that one day, I gained so many tools, resources, and a ton of knowledge that made me a better teacher. Better reading instruction meant higher quality outcomes and results for my class of first grade "Electric Turtles."
I now know from my experiences as a school leader, it's possible for instructional leaders to coach teachers and give them weekly—if not daily—feedback. I reflect back and think about how much more effective and powerful of a teacher I would have been if I had received constant, purposeful professional development, mentorship, feedback, and coaching.
After 14 years in education, it has become clearer and clearer to me that my principal was not neglectful. Rather, the manner in which most public school systems are constructed rarely allows school leaders the opportunity to prioritize their time towards classrooms and instruction.
Only 12.7%?
Education Week's article was based on a recent Stanford University study that showed principals spend an average of 12.7% of their time on activities related to instruction. Reading this was like a stab to my heart. Consider the impact this has on school culture, teacher culture, instruction and our kid's outcomes. Ugh.
When I became a principal, teacher support and development was my first priority—ensuring that I was constantly in my teacher's classrooms—coaching them, supporting them, teaching with them, and more. I knew that if I was going to be the instructional leader on my campus, I needed to meet with my teachers regularly, one on one, give direct feedback in ways that helped them grow, and nurture our relationship. I needed to know my teachers felt accountable to growing in their practice while also holding myself accountable to their development. With such high stakes and expectations—the success of our students and their families hopes and dreams on the line—I needed to be all in during instructional hours and focus on the heart of the matter: my teachers and their instruction.
Frankly, this is why at Rocketship, excellent teachers and leaders, and the deep investment in their growth and development, is at the core of our long-term work and success.
A Model to Support Instructional Leadership
As a district principal, my school was designed after the small school model. Founded by Deborah Meier, this approach was profound, especially in creating a smaller learning community of teachers, students, and parents. It has many benefits, one of which is that with a smaller number of teachers, a principal can actually focus deeply on coaching, mentorship, feedback, and professional development.
When we founded Rocketship, we remained focus on how we would be able to maintain a similar approach. With our rotational model, three school leaders have only 18 teachers that they coach and develop. Compare that to many traditional elementary schools where a similar school would have 30 teachers and often only two school leaders.
Most importantly, what that means is that our school leaders spend 70%-80% of their time engaged in instructional leadership activities. Our school leaders collaborate on coaching and spend anywhere between 20 minutes and an hour in each teacher's classroom every week.
The small school model makes this possible. Take a look at how a small school model allows for maximum investment in teacher development:


And it Works.
Teachers feel supported and grow in their practice.



When a great teacher gets the support to be an amazing teacher, it's powerful.  Moreover, seeing the impact it has on students—how they become even more deeply invested in their learning and success—and knowing that collectively building a learning community has made this possible—is awesome.
If we are serious about great public schools, then we must ensure that our principals are truly instructional leaders—not just in words, but in actions as well.
Our teachers not only deserve it, but our kids, families and entire community does as well.


Preston Smith co-founded Rocketship Education in San Jose with John Danner in 2006. Prior to founding Rocketship, Smith was founder and Principal of L.U.C.H.A. Elementary School, part of the Alum Rock Unified School District in San Jose, CA. After its first three years of operation, L.U.C.H.A. was the fourth highest performing low-income elementary school in California. Smith began his career in education as a Teach for America Corps (TFA) member at Clyde Arbuckle Elementary School (CA). In 2003, Preston was named "Teacher of the Year" at Arbuckle and was also nominated as one of six finalists for TFA's Sue Lehmann award, given to TFA corps members with the highest classroom academic gains in the nation. Preston is also an Aspen New Schools Fellow.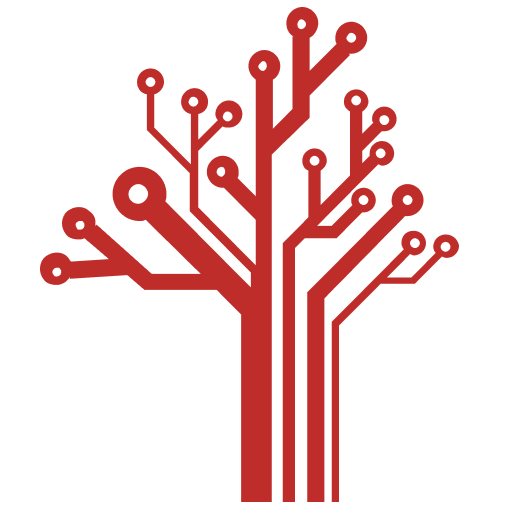 Getting Smart loves its varied and ranging staff of guest contributors. From edleaders, educators and students to business leaders, tech experts and researchers we are committed to finding diverse voices that highlight the cutting edge of learning.