It's Never Too Late to Become a Connected Educator
By: Gayle Allen
Have you been teaching a decade – or more? Do you find online technologies overwhelming? Do you ever fear you're falling behind? Do you want to get better, but don't even know where to start?
Well…that's fantastic.
No, it's not wonderful that you're feeling overwhelmed or unsure, but it's exciting to realize that these feelings can lead to new opportunities. While uncomfortable, this uncertainty can initiate a transformative learning experience – an opportunity to change your mindset, and potentially, your life. People who've had transformative learning experiences describe them as defining moments in their lives often prompted by the feelings of doubt and vulnerability described above.
Want to learn more? Let's get to know Jim, a math teacher and department chair who, after 27 years in the profession, embarked on the most exciting year of his teaching career. Overwhelmed? Check! Afraid? Check! Empowered? Check! Read on to learn more.
The Triggers
A few years ago, Jim attended a math conference in New York City. While traveling there, he kept thinking about a conversation he'd just had with a department member. After observing several of his classes, he'd offered some suggestions. This teacher had responded, "I've been at this a while. I don't think you can teach me anything new." Jim recalled thinking, "I hope I never become the teacher who stops learning."
With these thoughts on his mind, Jim noticed that he wasn't familiar with resources colleagues discussed at the conference. These included educational TED Talks, Twitter chat groups, podcasts, and educator blogs. While eager to learn from his colleagues' conversation, he felt like he'd fallen behind and that worried him.
As Jim left for home, he was concerned and curious — concerned he'd been stagnating but also curious to connect with colleagues online. Although unaware at the time, Jim was poised for a transformational learning experience, one that would unfold in five key ways over the coming year.
1. Initial Exploration
Back from the conference, Jim began to explore some of the resources he'd discovered, starting with thought-provoking math educator, Dan Meyer's, TED Talk. After viewing, Jim scrolled below to read viewer comments and was struck by those of math educator, Sam Shah. Sam's comments then led Jim to Sam's blog. In it, he learned about other math educators who were raising teaching questions similar to Jim's and who were also sharing thoughtful solutions. These exchanges reeled him in.
2. Expanding Connections
Immediately, Jim felt like he'd "stumbled into this really rich vein of professional development." Empowered, he remarked: "I feel that I'm directing my own learning, that I'm the master of the pace and calendar of my engagement." As he clicked on link after link, he began to expand his personal learning network.
3. Applying Online Learning
After a few months, Jim began to apply what he was learning online. Others' thoughts on student responses prompted him "work on making a habit of having students either reframe or restate their own response or having another student repeat what they heard a classmate say" to encourage deeper learning. Online curricular discussions also led him to shift the focus of his department meetings. He explained, "I become more insistent about trimming curriculum.
4. Increasing Online Presence
At the same time, reading others' blogs motivated Jim to start his own. Through his blog, he reflects on his practice and "crowdsources wisdom from other educators." This wisdom has led Jim to rethink his ideas on student engagement and student assessment. He often writes about the what he's learning from students' responses to their peers' and his own questions.
5. Participating to Grow
A year later, Jim now subscribes to dozens of blogs and typically spends the first 30-45 minutes of his morning reading new posts and responding to them. He makes it a goal to comment on at least two blog posts per day. It was through his blog feed that he discovered a group called the the Math Twitter Blogosphere (#MTBoS). The group has a fall tradition of providing weekly challenges to increase their digital footprint and personal learning network. His participation led him to connect with people like Tina Cardone, who invited him to co-present with her this summer and who included him in her Nix the Tricks publication.
Transformative Learning
How transformative is Jim's experience? Well, his professional learning network now includes, in his words, "the world!," and it's a space he can access any time he likes. This access includes Twitter-using educators, participation in AP communities online, and professional exchanges with educators like, Steve Strogatz,Keith Devlin, and Dan Meyer. As a result of his online connections, Jim expanded his professional learning network and discovered new conferences, workshops and events to attend. He's also expanded his online learning through his own and others' blog posts and responses, TwitterMathCamp, online courses, Twitter chats and personal exchanges. In addition, Jim now shares curriculum with colleagues via Dropbox, Scribd and Google docs.
It's clear from Jim's experience that it's never too late to become a connected educator!


Gayle Allen is a Senior Education Researcher and Chief Learning Officer at BrightBytes, an educational software company in San Francisco. Gayle spent nearly two decades as a teacher, school leader, and founder of two professional development institutes. She holds an Ed.D. from Teachers College, Columbia University, where she focused her research on teachers' transformative learning with web 2.0 technologies. Gayle blogs here and tweets here. 
Jim Doherty is currently Math Department Chair at Wyoming Seminary in Kingston, PA. This is his 27th year as a math educator. His Twitter handle is @MrDardy.

BrightBytes is a Learn Capital portfolio company where Tom Vander Ark is a partner.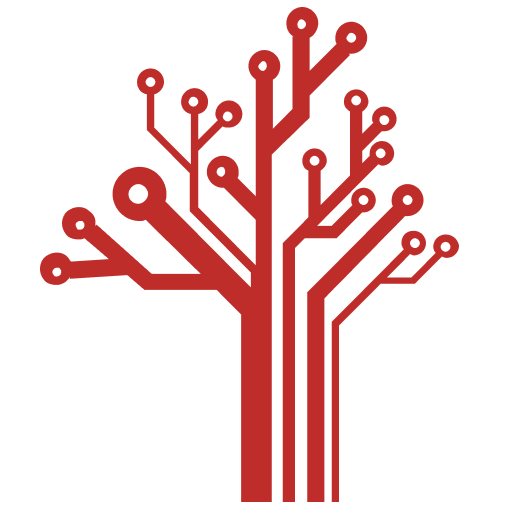 Getting Smart loves its varied and ranging staff of guest contributors. From edleaders, educators and students to business leaders, tech experts and researchers we are committed to finding diverse voices that highlight the cutting edge of learning.