Hey Kansas: Don't Cut Online Learning; Expand Course Choice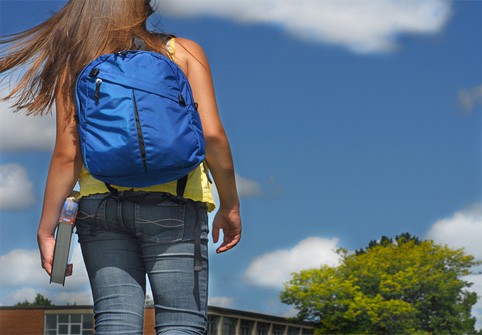 The  Kansas House Standing Committee on Appropriation is looking for ways to save money.  They are considering another 50% cut in the reimbursement rate for full time online learning which (at about $5700 per student) is already funded at about half of traditional K-12.  The problem with that idea is that all full time schools–virtual and traditional–have the same cost structure for instructional staffing, student supports, transcript management, technology, and administration.  With full time online learning there may be an opportunity to save 5% but not 50%.
It is quite possible save money by switching from a small Advanced Placement class–costing perhaps $2000 per student–to an online course–costing perhaps $700 per student.  Rather than random cuts, expanding student access to quality options could actually save the state and districts more than what they're looking for.
This sort of choice choice is expanding in Louisiana (see a letter of support from Digital Learning Now, Clayton Christensen Institute, and iNACOL) with a really interesting competitive bid process that supports differential pricing.
Kansas is also looking at a transportation cuts.  Opening networks of small flex secondary schools could help reduce long distance transportation.
I visited Topeka to share the following testimony.
—
When I was a public school superintendent, my district launched what may have been the first K-12 online school in the country.  We did so to offer full and part time learning opportunities to students in our community and statewide.  We quickly found that we were serving a wide range of students.  The founding teachers (who continue to direct the program) benefited from the same funding as our traditional schools, which allowed them to run a quality program, provide support to students, and invest in innovation.
As a director of the International Association for K-12 Online Learning (iNACOL), I continue to advocate for access to full and part time online learning.
Every student should take a couple of online courses in high school to experience success in a modality that they will experience in college and work.  Part time online learning makes it possible for every student in Kansas to have access to every Advanced Placement course, to a dozen world languages, and to hundreds of electives—all with quality and affordability.  A small rural high school can shift some upper division courses online and reinvest savings in its core academic program.
Full time online programs are an important option for every family for reasons of mobility, quality, flexible pacing, student health, or family circumstances. Full time schools may be able to save 5-10 percent compared to traditional schools given lower school operating costs.  However, a quality online program has similar staffing ratios to a traditional school—as well as costs associated with enrollment, transcript management, student support, state testing, college and career counseling, and extracurricular activities. They often have much higher technology costs.
A better way to save money using online learning would be to implement a course choice program with a competitive bid reimbursement system like Louisiana.  It would expand access to part time online learning and could save districts and the state a substantial amount over time.  For example, if 40,000 Kansas high school students took one course that cost $700—about $1,000 less than current reimbursement rates—the savings would be twice as much as is anticipated by cutting full time online learning.
If Kansas wants to promote equity, quality, and innovation, it should fund online schools accordingly.

Digital Learning Now is a Getting Smart Advocacy Partner.  Tom is a director of iNACOL. 
Tom Vander Ark is the CEO of Getting Smart. He has written or co-authored more than 50 books and papers including Getting Smart, Smart Cities, Smart Parents, Better Together, The Power of Place and Difference Making. He served as a public school superintendent and the first Executive Director of Education for the Bill & Melinda Gates Foundation.