The Future of Online Learning: The Age of Mobile-First Education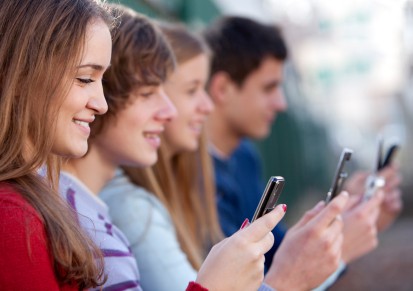 By: Rony Zarom
After tremendous growth and public hype surrounding MOOCs as the holy grail that would save education, reality has set in. We now know MOOCs won't solve every problem. Completion rates are low, participants often already have a degree and global access is hampered by hardware shortcomings. But could the difficulties with online learning be partly due to how we have delivered courses? A growing number of data might indicate just that.
According to the Pew Teens and Technology 2013 survey, 37% of all American teens had a smartphone, up from 23% in 2011. Additionally, one in four teens are "cell-mostly" internet users and, among teen smartphone owners, half are cell-mostly. It's a safe bet that upcoming reports will show further increased smartphone adoption and, with it, increased internet usage on those devices.
On a global scale those numbers are even more astounding. Last fall, Indian advisory firm Avendus Capital reported India currently has about 50 percent mobile-only internet users. China boasts 38 percent and Egypt 70 percent (full report). So, we have connected potential users, particularly those who are college-age, that are increasingly untethered to their desks (and the computer). Yet online education is still computer-centric. Udacity still lacks a mobile app, and Coursera and Udemy only released theirs in the last few months. Online learning has thus far overlooked hosting courses where students are – increasingly on mobile.
Mobile represents one of the best growth opportunities for educational institutions and flexible, engaging learning environments for students. By cutting the cord, mobile provides education anytime, anywhere. Untethered from a desktop or wi-fi connection, students can connect lessons to their environment as needed. To eschew mobile is to neglect students' desires for anytime, anywhere access to content – whether it's the latest movie or their Organic Chemistry class.
It's not only students who stand to benefit from the "mobile-first, mobile-most" approach to online education. It also bodes well for curriculum innovation. Less than a year ago, the exclusive use of a tablet on a US college campus seemed foolhardy, as one UNC-Chapel Hill freshman found. The digital classroom experience—through MOOCs or otherwise—similarly lagged. Recent mobile classroom app releases are the first indicators that the classroom in your pocket, once a pipe dream, will begin to bear fruit on a global stage. But there's more required than simply putting a desktop MOOC on a smaller screen. Engagement through face-to-face and social participation is key. And doing it on mobile will transform the way we learn.
Research as far back as 2009 suggests live classes with communication options like audio and text chat enhanced engagement, and video would likely increase it further. There's no better place to start than through the devices students are already adopting. As the UNC student referenced above found, the biggest shortcomings to exclusive tablet use was the inability to multitask and diminished social interactions. Thus far, there has not been an opportunity to engage students and capture a high quality live class experience via mobile devices. It need not be through a massive, virtual lecture hall: in-device camera improvements make multi-streamed seminar rooms the next big thing.
Thus far, desktop-based systems, or even mobile when available, have shortchanged opportunities for interactivity. In an age of student-directed learning, we have neglected today's students' comfort with social sharing experiences and information, particularly via video. The contemporary mobile classroom will emphasize text chats, photo sharing and quick research— all familiar, engaging activities for students on their devices. But the camera is also important, as Yale University found. Yale's summer classes that utilized two-way video garnered an 86% improvement in engagement over previous courses, plus students were highly satisfied, with classes averaging 9/10 for "quality expected from [Yale]."  Classes that feature live, face-to-face discussions over tablet and smartphone cameras may be a key route to their success.
Using a monologue from the movie Dead Poets Society, a recent Apple advertisement positions tablets and smartphones as devices for the creative mind. Thus far, we have measured online educational success by students' access to and engagement with information presented to them. This is part of the equation, but equally important is the ease of creative collaboration. Twitter, Facebook and other social platforms offer the ability for students to do both, seen in online and traditional classrooms. Last summer, ShareThis found that people were twice as likely to share ideas, opinions and content on social networks via the mobile web than the desktop. Online educators should look beyond assessments that digitize traditional tests and paper writing. Instead, mobile opens the door to collaborative video, annotations, games and more.
Shifting focus to engaging course delivery over mobile devices could transform the world of education. If done right, it will not only open their courses up to potential students, but will offer students a far richer learning experience. Collaboration is crucial for any learning experience and the mobile web shows more promise than the desktop or laptop to empower it. So educators, it's time to take the leap and let your mobile classroom take flight.

Rony Zarom is founder and CEO of Watchitoo, a web video collaboration platform. Learn more at watchitoo.com or on Twitter @watchitoo, Facebook and Linkedin.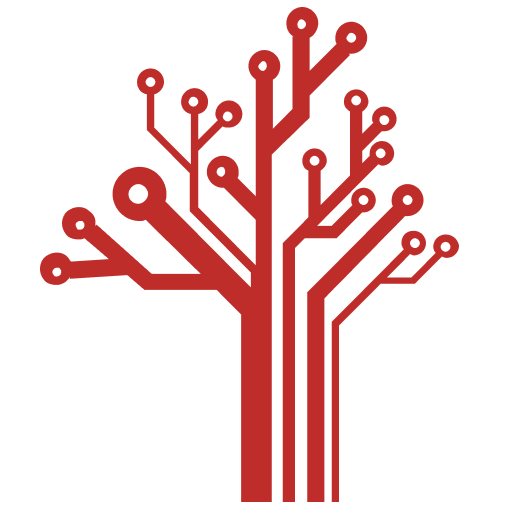 Getting Smart loves its varied and ranging staff of guest contributors. From edleaders, educators and students to business leaders, tech experts and researchers we are committed to finding diverse voices that highlight the cutting edge of learning.