Online Learning Boasts Bright Future Thanks to Virtual Reality Platforms


 By: Brian Shuster
Online learning has become a hallmark of modern times; people spend so much time on the internet that it has infiltrated the world's greatest bastions of education. Every school on the spectrum has given in to the wild demand for online learning, from Harvard to University of Phoenix.  Once viewed as purely supplemental to a traditional college experience, online learning now stands alone as a viable, more low cost alternative. As the popularity of these programs continues to skyrocket, many new innovations are adding depth to online learning. One of the most promising innovations for the potency of online learning is virtual reality education.
Online learning has changed the face of education by becoming a supplement to traditional methods. Back in April 2001, then MIT President Charles M. Vest announced that the university would provide materials for all its courses freely on the internet. Dubbed "OpenCourseWare," the program has opened the world of education to those who otherwise wouldn't have the ability (or grades) to study at MIT. Since then, hundreds of schools have joined in putting all their materials online. From there, online learning has grown to encompass not only materials for existing courses, but as necessary and mandatory supplements to these courses, and the internet even plays host to thousands of courses that are designed to be available exclusively online with no classroom portion at all.
Online learning allows people to educate themselves at a distance, on their own time and at their own pace. It has become a powerful tool for educators to expand their reach while providing students with a way to get an education without having to step foot into a classroom. However, it is only a supplement. Simply providing course materials is no longer enough. Professors and educators on all levels need to know that they are not only giving out reading assignments and grading exams, but are also engaging their pupils in the material. At some point in their learning, every student needs personal help that is only available through some kind of interpersonal interaction; whether that be a visit to a professor's office hours or chatting with an instructor online.
The primary advantage a classroom has over a computerized interface is engagement – students can raise their hands and receive instant clarification instead of waiting for a response to an email. Group projects teach students of all ages how to work together, an important real world skill. Students can additionally turn to their peers for help by asking for help, starting a study group, or even forming friendships. Internet courses are not equipped to support these sort of manifestations of education – at least, they weren't until virtual reality education became possible.
Virtual reality education seems to be the obvious solution to this inherent deficiency in online learning. Utheverse Digital Inc., the architects behind the eponymous 3D internet platform, have led the charge into the next generation of internet course offerings. By sculpting beautiful and hyper-realistic settings, Utheverse's educational platform can be used to transport students across time and space. History students will be able to walk through a virtual Harlem during the 1920's Jazz Age. Astronomy students can see how long it would take to travel from the Earth to the Sun at the speed of light. Music students will be able to dissect their instruments to see them from a whole new perspective. There are almost no limitations to the possibilities.
A high-end virtual world presents new great aspects of an educational experience, and combines this achievement with the greatest aspects of the real world classroom. Before getting deeper into the fantastical possibilities of world exploration, it's important to realize that the "home room" of these virtual worlds can very well be a virtual classroom. An instructor stands at the front of the class, and an avatar sitting at a desk represents each student.
Utilizing voice and video, the virtual-world technology mimics the experience of being in an actual classroom. Additionally, instructors can show power-point presentations on a screen within the screen, or utilize any number of collaborative whiteboard technologies. Students can instant message each other without interrupting the lecture. Questions can be submitted silently in real time to the instructor, who can answer them at will when most appropriate.
No matter the subject, virtual worlds work to teach it with an effectiveness that rivals even real world classrooms. History students can walk through almost any point in time or watch a famous battle unfold. Political science students can take part in politically charged rallies or witness the beginnings of a revolution. Even math and hard science students will be able to build models and apply formulas and algorithms to simulations of real world situations.
"The most exciting aspect of our 3D educational platform is that even we have no idea what the limits are," said Brian Shuster, creator and CEO of Utheverse. "It's impossible to foretell all of the incredible things students will now be able to experience for the first time. Because it's an internet based platform, it will be easier than ever to keep students updated with the most recent and contemporary modes of thinking on all fronts. As soon as a new discovery or important finding is made, in any subject, it will be possible to present it to students, who will feel like they are on the cutting edge instead of nose deep in a twenty year old textbook."
Students can be completely engaged in a fully interactive virtual world. It is common belief that the most effective way to learn a foreign language is total immersion in the world of that language, and virtual educational landscapes provide this immersion both literally – for foreign language students – and more figuratively for all other students. When the ability to teach students online from a distance meets the ability to take students to worlds they have never seen before, in a much more engaging way than any other online tool available to instructors, incredible things can happen. The next generation of internet learning is just beginning, and the possibilities are more exciting than ever.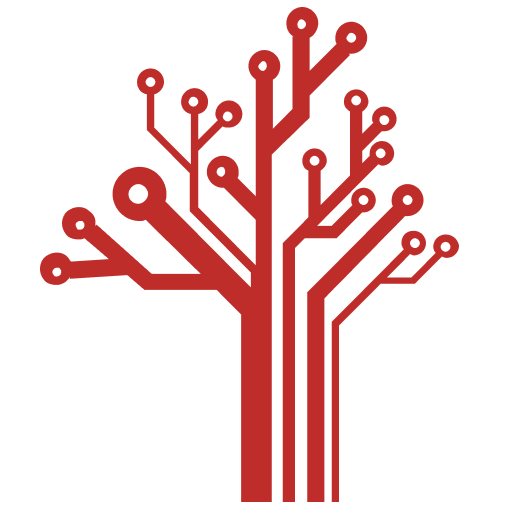 Getting Smart loves its varied and ranging staff of guest contributors. From edleaders, educators and students to business leaders, tech experts and researchers we are committed to finding diverse voices that highlight the cutting edge of learning.