Twitter Turned Me Into an Elementary Teacher
By: Sam Patterson
When I am looking for a topic to write on, sometimes I use a question I have been asked a few times. Just the other day the school librarian asked me, "So you have almost 2 months under your belt, what do you think?"
I smiled before responding because while I was confident I had the skills needed for this new job, I was nevertheless nervous about making such a big change.  Last year I taught 9th and 11th grade English, this year I am teaching K-5 Technology.
I am in my 12th year of teaching.  I love teaching writing and I have degrees in Poetry and literacy education. I started blogging seriously on February 1, 2012.  My work as a caring classroom teacher and a connected educator prepared me for this new position, or perhaps it transformed me so much that I needed a position like this one.
It is not about the Tech
Being a connected educator is not about how much tech you have wedged into your class, it is about leveraging social media to create a personal community of learning.  I was lucky because I already understood the power of a learning community thanks to my time with the San Diego Area Writing Project.  I love the pedagogical potential of technology integration and blogging about my experience and participating in Twitter chats help me build a personal learning network.
Engaging in social media about education has become my learning habit.  Last November I started the Pedagogy and Technology Used in Education chat (#PATUE) and I started this chat with the hopes of getting my fellow teachers involved.  On a couple rare occasions I was lucky enough to host a teacher from my school, but more often I was chatting with teachers in Florida, Croatia, Iceland, or Brazil.
I have learned so much from my PLN in my short time as a connected educator. I have learned to be brave from @mattBgomez, I have learned that I can #choose2Matter from @angelamaiers.  Being a connected educator means opening the door to inspiration.
I love how Twitter encourages reflection. Just like @thomasson_engl in #flipclass, when I am leading a chat I try to ask about what didn't work and where the unmet needs were.  My PLN encourages to work at the edge of my ability and just beyond my own understanding all of the time and I love it.
I fell in love…
With the collaboration I found in the connected educator community.  I was lucky enough to connect with the great teachers behind http://www.flippedlearningjournal.org/.  There are too many to name here, but any teacher can learn a great deal watching Cheryl Morris and Andrew Thomasson work together. This community inspired me to do more with video. I went beyond quick screencasts to more produced and focused videos. They helped me to see how I could share what I was learning in a way that was useful to the whole connected teacher community.
I met people that said "Yes and"
As a #satchat regular I met Lisa Dabbs (@teachingwthsoul) and she is an incredible connected educator, blogger, and community supporter.  She founded #NTCHAT for new teachers and she helped me to get #PATUE off the ground.  She shared her time and experience and even helped me find some co-moderators.
The Right School for Me
I loved the school I was teaching at, but there were not many opportunities for collaboration.  The school was small with only two teachers in the English Department.  It was difficult to find time to meet and work together, but we did what we could.  When I started looking at switching jobs I looked closely at the collaborative culture between teachers. In my new school, collaboration is a daily practice.  I love working so closely with all of the elementary teachers, and I am inspired to learn more effective ways to sort and share my notes.  When I was just taking care of my classes I could hold most of the "to-do" list in my head, now I use a Google doc to task-track.
Teaching with Passion and Puppets
As I was learning to create videos I was frustrated with the fact that students liked videos with faces in them better than those without. I started using puppets to play my part in the videos.  Shortly after this I learned to make puppets of my own by watching YouTube videos about puppet creation. In high school we used puppets to bring Shakespeare to life, in elementary school the puppets have already played so many roles in class.
On the first day of tech class I came into the classroom with the puppets and the whole class had a conversation about technology with me and the puppets.  The students then wrote interview questions for the puppets. It was awesome to connect with the students.
Lessons Learned
Just a short time into my new position I have learned so much and have been able to put so much of what I know into practice. From singing the water cycle song as Wokka in a crowd of first graders to helping seventh grade students create a 3D model of a molecule using SketchUp, my job offers an ongoing variety of challenges, and I get to work through these challenges with a great team of teachers.  I am so grateful for my PLN because I don't know if I would have had the courage to make this move if I had not read about the work other teachers were doing.
Before I shortened it, my twitter handle was @Learningsliving.  I feel most alive when I am learning and I strive to be learning as much as possible.  My new position is requiring learning all of the time, and I am loving it.
Sam Patterson MFA EdD is the K-5 Tech integration specialist at Gideon Hausner Jewish Day School in  Palo Alto. He is the founder of the Palo Alto technology using educators (#PATUE). He believes in people and the unconference model.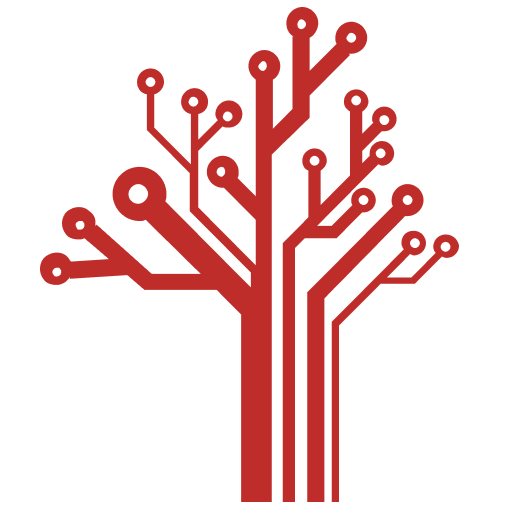 Getting Smart loves its varied and ranging staff of guest contributors. From edleaders, educators and students to business leaders, tech experts and researchers we are committed to finding diverse voices that highlight the cutting edge of learning.