Using Avatars to Teach Digital Citizenship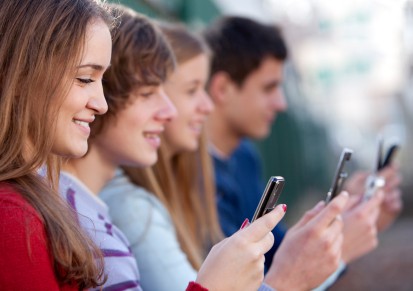 Using educationally appropriate online tools with students opens up a world of possibilities for engaging them in leaning experiences that incorporate the 4 C's; communication, collaboration, critical thinking and creativity. With increased access to technology, it's important to regularly communicate clear and consistent messages about Digital Citizenship, and teach even our youngest students about Internet Safety.
I've been using avatars to teach Internet safety for many years and I highly recommend it to all teachers using online tools. Creating avatars opens the door to discussions and activities about the importance of protecting students' identities when online while providing them with opportunities for sharing their personal voice through creative expression. I hope that every time students switch to their online identities, they are reminded to think about Internet safety.
Avatar Adventures
In honor of Digital Citizenship week, October 21st – 25th, I decided to dig up an interactive activity I created in July of 2012 that was designed to provide students and teachers with opportunities to build digital citizenship skills while engaging in constructive play. Of course, a year is a long time in the world of EdTech, so I have updated the activity to include some current resources.   To get started, please find the narrated overview next to 
start
 near the bottom of the page.
This interactive graphic was created with ThingLink
Tools Powering Avatar Adventures
As you explore Avatar Adventures you will notice that there are many free and user friendly digital tools woven into this learning experience. It was designed to provide teachers and students with flexible choices to match unique learning styles. I want to take a moment to highlight the two primary tools used to power the activity. In fact,  the original Avatar Adventure activity was created as a result of my friends at ThingLink and MentorMobEdu collaborating to integrate their tools, making it possible to embed a MentorMob playlist directly into a ThingLink graphic.
ThingLink
ThingLink is one of the most frequently used tools in my digital toolkit and it was used to create this learning experience. ThingLink is a free and user friendly digital tool that provides users with the ability to turn any image into an interactive graphic. Create multiple "hot spots" on specific parts of an image and turn that image into a multimedia launcher.  Embed video, audio and images right in the graphic or provide a link to any website with the click of a button. Easily embed an interactive ThingLink graphic into any blog or website. Use ThingLink on the go with the mobile app for iPhone or iPad. ThingLink is a truly amazing tool that allows users to pack a lot of content into a small space.
MentorMobEdu
MentorMobEdu is another one of my favorite tools in my toolkit, and one I  often use to guide learning experiences. Create, share and collaborate on digital playlists of related content with this free and user friendly digital tool. MentorMobEdu is an efficient and effective tool for curating content and organizing it into learning playlists. The playlists are displayed in a step-by-step format that allows users to interact with live web content right on the page, keeping students on track without getting lost in a stream of open tabs and new pages. As users progress through a playlist at their own pace, MentorMobEdu keeps track of completed steps. Flexibility to move within a playlist is provided by a preview that is always accessible on the left side of the screen and allows users to jump to different steps as needed, providing opportunities for relearning and challenge.  Privacy settings allow playlists to be private or public and a unique feature allows creators to collaborate on playlists if desired. With a growing community of users and a big focus on academic playlists organized by content area, MentorMobEdu users can find playlists on a variety of topics that are ready for use.
Final Thoughts
The content featured here is a remixing of work that has been shared by talented and connected educators to develop Digitally Responsible students. Exploring Try-It Territory will reveal contributions from connected educators and students across the globe. I invite you to contribute to the activities, share your voice and model digital citizenship through the use of avatars. You can embed the image into your own blog, wiki, or Edmodo platform for use with your students by clicking on the Share icon.