How Schools Boost Student Performance through Architectural Design
By: Matthew Gordon
When I think back on my elementary school building, I remember long hallways, small rooms, and tiny windows. I counted down the minutes every day until it was time to get out and play in the "yard." In fact, my recollection of elementary school architecture is disturbingly similar to a cold institutional facility.
It's no wonder that there's been a shift in school architecture from the learning fortresses of the past to more modern, extravagant design. The shift from concrete and brick to wood and glass, from overhead lights to natural lighting, from carpeted floors to hardwood, and from enclosed, square rooms to open spaces with curves isn't just a matter of aesthetics. It's about creating a better educational environment.
How Acoustics Affect Teachers and Students
How frustrating is it when you're trying to understand something and you can't hear what is being said? According to Julian Treasure, a sound consultant, students sitting in a traditional classroom's fourth row only hear around 50 percent of what the teacher says. While insufficient classroom acoustics affect all children, the situation is even worse for alternative language speakers and children with hearing loss, learning disabilities, auditory processing disorders, speech and language delays, and attention problems.
According to an article on classroom acoustics by the American Speech-Language-Hearing Association, there are a number of reasons why students have difficulty hearing in the classroom, including poor acoustics, background noise, and reverberation. Poor classroom acoustics can affect behavior, academic achievement, concentration, attention, spelling and reading ability, and speech comprehension. Background noise (any interfering sound, such as traffic or an electronic hum) and reverberation (sounds that linger because they reflect off surfaces) also negatively affect hearing and reduce comprehension.
Students aren't the only individuals negatively affected by interfering noise and poor acoustics. Teachers speak for around 60 percent of their workday, and voice problems are exacerbated when they must overcome background noise and poor acoustics by talking louder. In fact, teachers suffer voice problems 32 times more often than individuals in similar occupations.
The Effects of Natural Light in Schools
The U.S. National Renewable Energy Laboratory released "A Literature Review of the Effects of Natural Lighting on Building Occupants," which shed light on how schools utilizing daylight positively affected students. According to the review, the benefits of natural lighting include improved academic performance, improved attendance, reduced fatigue factors, improved health, and reduced stress. Furthermore, research has shown that windowless classrooms yield students who complain more, are less interested in schoolwork, and are more hesitant, hostile, and maladjusted.
Physiological benefits of natural light include improved eyesight, increased growth, fewer cavities, and improved immune systems. Natural lighting has been linked to increased performance, and a Johnston County, N.C. school study showed higher achievement scores in math and reading for students. Furthermore, natural lighting can mitigate some of the effects of background noise by eliminating noise from electric light sources.
Going Green Isn't Just Good for the Environment
Recently, there has been an enhanced focus on green architecture in all types of environments. While green architecture's benefits for the environment shouldn't be ignored, neither should its effects on student learning. During a Greenbuild 2012 panel discussion, McGraw-Hill Construction's vice president of industry insights and alliances stated that schools that have green features had a test score quality improvement of 68 percent, along with 32 percent less absenteeism. Another presenter on the Greenbuild 2012 panel showed that better air circulation was linked with improved student performance.
Preparing Students for the New Work Environment
Many companies, such as Google and Zappos, are tailoring their workplace architecture to enhance the creativity and health of their employees. Because one of the primary missions for schools is to prepare students for the workforce, it's important that schools model their architecture on today's workplace environments.
In order to take this mission on headfirst, schools need to be proactive about updating existing buildings and maximizing the environment created in schools being built. Consult with architects, construction experts, and learning specialists to determine how you can ensure your students have every environmental learning tool at their disposal: clear acoustics, strong visuals, and high-quality air to breathe. Many school systems find their money is going toward short-term fixes for problems; this is a long-term investment that will pay off for years to come, both in terms of future and recurrent renovation costs and student performance.
We are moving away from traditional lecture learning and toward an individual-based educational experience. As a result, traditional classrooms simply will not work. Immersive educational platforms that engage students based on their own unique needs require a new environment that supports such learning. The question, then, becomes this: if a new approach to school architecture helps improve student engagement, test scores, mood, attention span, and health, why would we give our students anything less?


Matthew Gordon is the President and CEO of Gordon Group, a holding company for multiple ecommerce businesses, including Avanti Systems. AvantiSystemsUSA is a European-based glass company that supplies and installs architectural glass wall and glass door systems. With over 25 years of experience, Avanti delivers some of the best world-class glass systems for offices and commercial spaces.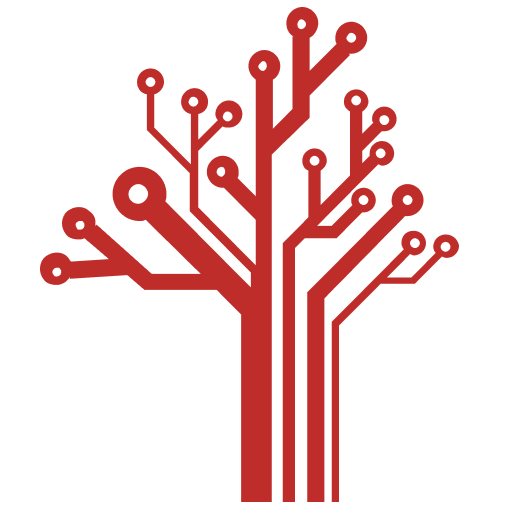 Getting Smart loves its varied and ranging staff of guest contributors. From edleaders, educators and students to business leaders, tech experts and researchers we are committed to finding diverse voices that highlight the cutting edge of learning.