Juilliard and Connections Join Forces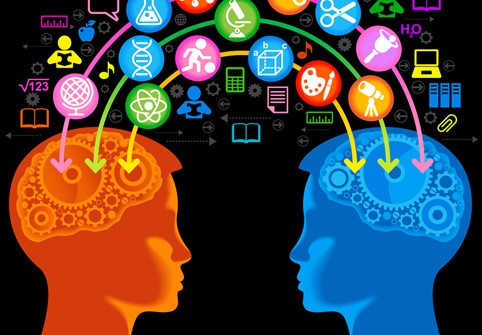 The Juilliard School in New York City and Connections Education today announced the launch of Juilliard eLearning, the conservatory's first-ever group of online courses for students in grades K-12. The partnership brings together Juilliard's expertise with Connections' reach to bring a world-class music education to students everywhere.
During the live announcement, Juilliard President Joseph Polisi noted that it is today's significantly-diminished student access to music education that formed the philosophical basis and drive to form the relationship between Juilliard and Connections. The partnership is the result of more than two years of collaboration between the two groups.
Joshua Lewis, of the Pearson Board of Directors, noted that online learning is a sweeping education trend that will impact every student, every school, every learner, and every education institution in every country. The most exciting thing about this trend, he noted, is the way online learning extends student access to high-quality learning opportunities. Juilliard eLearning will do just that.
Connections Education CEO Barbara Dreyer explained that students in over 600 schools in 22 different states across their current network, alongside any students who purchase individual courses from Juilliard eLearning, will now have access to the expertise that Juilliard has brought to music education since 1905. Individual courses will cost $249 or grades K-5 and $299 for grades 6-12.
Each semester-long course was designed with the national music standards as the basis, with Juilliard philosophies woven in. There are currently four music courses available and more will be added in January of 2014. To ensure quality, course developers used the iNACOL standards to inform the development of content, demonstrations of learning, nature of feedback, progress monitoring and overall instruction.
The courses intend to "train the musical mind, body, and ear" with a diverse set of instructional methodologies including instructor and student demos, interactive tools, recording and playback tools, high-quality sound files and virtual music tools. Using these tools, students will learn to perform, sing, improvise, compose and more.
Today's announcement was made live from the Juilliard School, and featured a demonstration of the Juilliard eLearning courses; remarks by Juilliard president Joseph W. Polisi, Connections Education Chief Executive Officer Barbara Dreyer, and Joshua Lewis, Board of Directors for Pearson; and a live performance by Juilliard pre-college student Tiffany Poon. The broadcast will be archived on Juilliard's YouTube channel.


Disclosure: Connections Education is a Getting Smart Advocacy Partner.