California Educator Named 2013 National Online Teacher of the Year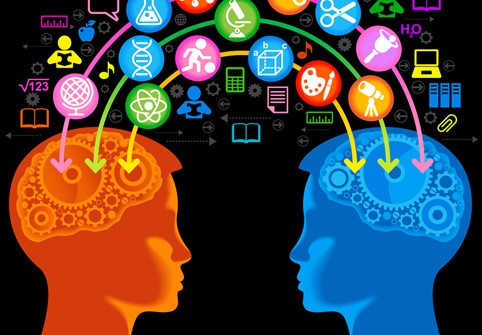 Atlanta — March 7, 2013 — 
Renee Citlau
 of Anaheim, CA, an online teacher at Cypress High School and a lead online teacher for the
 Anaheim Union High School District
, has been named the 2013 National Online Teacher of the Year, an honor awarded annually by the Southern Regional Education Board (SREB) and the International Association for K-12 Online Learning (iNACOL).The National Online Teacher of the Year (NOTY) award recognizes an outstanding educator for exceptional contributions to online K-12 education and dedication to enhancing and sharing best practices across the field.
Online learning "incorporates 21st century skills such as collaboration, critical thinking and creativity," Citlau said. "Students from different demographic regions collaborate on projects despite geographic and cultural barriers that might otherwise keep them apart.
"I can use images, make word analogies, create a cartoon or animation, record a live lesson, or add audio to help them remember." Almost daily, she said, "I get to witness students having 'light bulb' moments."
The two additional NOTY finalists were 
Jennifer Currin
, an online English teacher at 
North Carolina Virtual Public School
, and 
Michelle Licata
, a teacher and mentor for other online educators at 
Florida Virtual School
. Citlau, Currin and Licata were recognized at an awards dinner during the SREB Educational Technology Cooperative K-20 Virtual Teaching and Learning Symposium in Atlanta, GA. This year's review committee, made up of five leaders in e-learning from across the nation, selected the finalists from nominations by their peers in online public schools in 19 states.
Renee Citlau is a Leading Edge Certification trainer and active member of Computer Using Educators (CUE), the International Society for Technology in Education (ISTE), and the International Association for K-12 Online Learning (iNACOL). In 2012, she won the CUE and California Learning Resource Network Online Teacher of the Year Award. In 2008, she was Cypress High School's Teacher of the Year.
As the National Online Teacher of the Year, Citlau will represent the online learning field at several events and professional conferences, sharing her expertise and insight with audiences across the country, including iNACOL's Blended and Online School Symposium (October 27-30 in Orlando, FL).
"Online learning is growing rapidly because it gives students — the 'Net Generation' — access to the courses that provide opportunity, flexibility and convenience," said Matlea Parker, program manager for the SREB Educational Technology Cooperative. "The use of Web 2.0 and social networking is changing how teachers must deliver instruction. One of the reasons the NOTY award was created was to provide a model of the best practices online teachers use to maximize their students' learning experiences. Having amazingly effective teachers who are committed to quality — and to the success of their students — is essential."
Susan Patrick, president and CEO of iNACOL, said, "Teachers working in online and blended learning environments are pioneering personalized education for their students. Renee Citlau exemplifies the very best of the professionalism, curiosity and entrepreneurial spirit that have led to the development of a new generation of teaching tools and methods that optimize and transform learning in these new school models."
The National Online Teacher of the Year award is made possible by AT&T, Blackboard Collaborate, Florida Virtual School, the Pearson Foundation, SAS and VSCHOOLZ.
Tom Vander Ark is the CEO of Getting Smart. He has written or co-authored more than 50 books and papers including Getting Smart, Smart Cities, Smart Parents, Better Together, The Power of Place and Difference Making. He served as a public school superintendent and the first Executive Director of Education for the Bill & Melinda Gates Foundation.