20 Tips for Creating a Professional Learning Network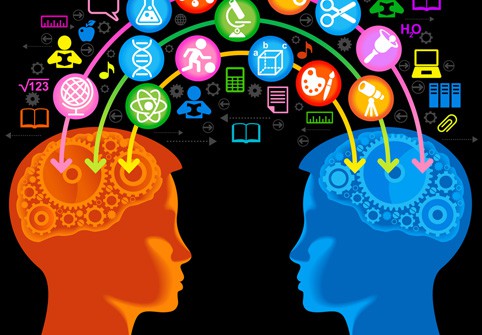 "20 Tips for Creating a Professional Learning Network" by Miriam Clifford first appeared on the InfomED blog.
Networking is a prime form of 21st century learning.  The world is much smaller thanks to technology.  Learning is transforming into a globally collaborative enterprise.  Take for example scientists; professional networks allow the scientific community to share discoveries much faster.
Just this month, a tech news article showcased how Harvard scientists are considering that "sharing discoveries is more efficient and honorable than patenting them."  This idea embodies the true spirit of a successful professional learning network: collaboration for its own sake.
As educators, we aim to be connected to advance our craft.  On another level, we hope to teach students to use networks to prepare for them for a changing job market.  But what is the best way to approach PLNs?
Learning networks are based on the theory of connectivism, or learning from diverse social webs.  Connectivism implies that learning relies on communicating ideas with others.  PLNs facilitate learning through meaningful interactions.  The advantages of PLNs today are two-fold.  In one way, they can improve classroom teaching and help develop new projects. On the other hand, they act as a form of communal intelligence that changes societal perceptions.
What are some ways to grow your PLN and improve the quality of your interactions?  As you will see, there are diverse ways to build your network and many new management tools.   Here are some simple tips:
10 Tips For Using PLN's
Keep the spirit of collaboration as your driving force.  PLNs are all about working together.  Be reciprocal and resourceful.  Don't think about what you have to gain, first think about what you have to give. Why?  Because it's the right thing to do.  By buying into the process and sharing useful information, your PLN grows naturally.  Collaboration creates a common ground and allows others to see your interests.  Genuine interest builds a solid, authentic network.  Try to see the big picture of how your ideas can change the world.  Social responsibility is the best kind of motivation for establishing a PLN.
Join an online community.  Nings are online rings of people with similar interests. Sharing ideas and contacting people for direct feedback is more effective in a community setting.   Communities such as, Classroom 2.0  and The Educator's PLN provide a meaningful circle of experts.  They provide professional development resources, such as online events, and are a great place to start networking.  Plus, using Mightybell, Edmodo, or Ning you can create your own virtual space to share pictures, documents, calendars, or projects.
Join a Meetup group.  Meetups are common thread interest groups that meet in the real world.  The groups can also extend in social networks.  For instance, social studies teachers in your district or city might create a group to share teaching ideas.  Meetups take online networks and bring them into the real world.  And if you can't meet online try using a cyberspace, like Google+ HangOut, SecondLife, or Skype. Some university academics even have virtual labs on SecondLife.
Become a beacon of light.  PLNs rely on open sharing of information.  So if you know something, share it!  It's best to start with a specific interest and then grow into other topics as time goes on. Become an expert in your niche by researching current trends.  This will draw a larger following on your network, because you can provide a novel source of information.  You might write a blog, start a Scoopit page to repost interesting articles, share a free tool, or create a Youtube video.  Cater to your strengths and use what's comfortable for you.
Don't be afraid to ask questions.  After all, PLNs are all about learning.  But don't ask questions that you can easily research yourself.  Try simple searches on TED talks, Wikis, blogs, or news articles before posting a question. Try to be specific and think of how a question might generate interest from others.  For example, you may want to refer to an article or research study when asking a question.  Be specific!  This will generate the best answers.
Be an active participant.  Brain power is the main asset of a PLN.  Spend some time to identify a specific cause and communicate it on your profile.  Let your knowledge of a specific cause help grow your PLN.  Keep up to date with your niche.  Stay relevant.  Try to post at least once a week.
Remember to be polite and acknowledge contributions to the rightful owner. Show common respect for the people in your network.  This may seem like common sense, but can be a pitfall.  It took me some time to learn "web etiquette" over the years, but it has helped me tremendously.   Send thank you notes, acknowledgements, and use your true voice.  Not only does it make the other person's day, but it will help you gain more meaningful connections.
Designate a professional and personal account.  I keep my social life on Facebook and my professional life on Twitter, LinkedIn, and Google+.  There can be some crossover, but it's best to keep it minimal so things are easy to find.  Certain groups will appreciate different types of content.  Your Facebook friends might find your baby's stories adorable, but your Twitter followers might not appreciate extra messages cluttering their inbox.  Do this in ways that are comfortable to you.  You might designate accounts for each sphere of your life.
Create a landing page.  It may be a good idea to consolidate all of your accounts on a landing page.  A webpage or personal blog will make it easier for people to find you.  It will also create a space where you can showcase the different projects you are working on.
Engage newbies.  It is best to include a mix of newbies, peers, and experts.  Having this type of diversity in knowledge allows you to increase your mentoring skills.  It keeps with the essence of collaboration.  One blogger in Australia provided a great visual and commentary on how varying levels of expertise are vital to developing a meaningful PLN.  He describes how he learned in a PLN learning MOOC that the 3'Rs have been replaced by the 3 C's Collaborate, Communicate, and Create.  PLNS create new projects through the power of active collaboration.
10 Tools & Strategies for Establishing a Productive PLN
Use Diigo, Evernote, Pocket, or Delicious to bookmark links.  You can access them anywhere and on any device.  For example, Diigo is like creating your own personal library.  Diigo is the preferred tool for educators.

It allows you to highlight paragraphs and clip pictures while you are reading.
You can bookmark a page in a "virtual" library or online archive, even PDFs or videos.  You can add your own tags to search for information later.
Your entire school and class can add Diigo as a group, so that you can share resources.  For example, a chemistry class might share a digital periodic table, online lessons, or practice assignments.  Here is a great video about how to set up Diigo specifically for education.  They have specific accounts for educators to create a shared school library.

Use a reader to subscribe to blogs.  Google reader allows you to manage multiple subscriptions to blogs. This allows easier access to new research.  You can also use an application like Scribd or Yahoo News Social to publically share what you read with others.
Establish your own platform. Consider establishing a blog site on WordPress or blogger.com.  A blog provides a worldwide stage to share your views of education. You can spread your passion and find kindred spirits.  From there, you can develop lasting connections and plan new projects.  Fellow bloggers will appreciate the time you put into creating meaningful materials. Your ideas can be then be re-shared as a link. Many teachers keep class webpage or use applications such as PB works to share ideas.
Share on Twitter first. Twitter reigns king, for now.  Anything can change with technology, but Twitter is the most commonly used tool among academics for expanding PLNs.  LinkedIn, Facebook, and Google+ also provide access to different types of networks. Later, you can use other tools to further expand and manage your network, such as Skype and Google tools. Many new platforms are emerging so stay current by reading tech or social media news on a site such as, Mashable.
Consider your role. The article "Individual Learning" sheds some light on learning roles. Consider your learning style when designing a specific approach to your PLN:

Activist-Learning by doing, such as writing a blog.
Reflector- Learn by reviewing situations, such as posting opinions to articles.
Theorist-Prefer to learn by researching information and data, such as by creating a model.
Pragmatist-Apply learning to real situations, such as by creating a project that uses PLNs in the classroom.

According to Wikipedia, PLN roles can include, "searcher, assemblator, designer of data, innovator of subject matter, and researcher".

Aggregate resources together. Applications like FlipToast and HootSuite allow you to merge all of your social media accounts into one interface. You may want to play around with different types of portals until you find the one that is right for you. Map out an organized plan for using your PLN. There is a great chart of resources for mapping out your PLN plan on this blog.
Take a free course to learn about PLNs. MOOCs are Massive Online Open Courses that are free to the public.  For instance, this course complete with handouts shows you how to establish a PLN.  You learn actively by taking small steps to create your PLN, such as creating a blog, twitter account, and content.
Stay current with new tools. For example, try Pearltrees. This is one of my favorite new tools for PLNs.  Pearltrees is basically a visual organizer for your links.  Pearls are collaborative and public.  You can add pearls as you browse and share them with others on Twitter and Facebook.  Customize your experience.   There are many specific tools on different applications that allow you to customize and organize your PLN to fit your own needs.  Chrome and Windows 8 have several free applications that are worth trying.
Simplify logins. You can speed up the log in process by installing a Password management application.  To further simply your PLN, use Google to keep a shared document drive, email, chat, and Google+ networking in one place.
Establish a classroom learning network. Share your own expertise with other educators on a website or blog.  Create a class website or teach students how to create their own PLN. You might want to design a classroom project that relies on using one aspect of PLNs.  Doing so allows you to learn new ways to use PLNs. A YouTube video, The Networked Student, does an excellent job of explaining how a student might engage in a PLN. Teach students how to establish a PLN in small steps.  For instance, they might use Google scholar to research a paper or share ideas on Google Hangouts.
PLNs are a powerful change agent. And in today's world an online professional learning network is indispensable.  Technology allows easy access to an unparalleled network of professional resources. Growing your network can lead to opportunities for professional growth and help change the future of education.
Feel free to add the InformED team on Twitter, Facebook or Google+.
Read more: http://newsroom.opencolleges.edu.au/features/20-tips-for-creating-a-professional-learning-network/#ixzz2HaWJm6DB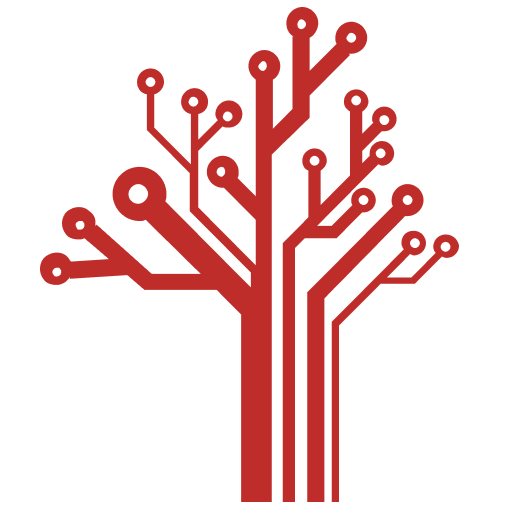 Getting Smart loves its varied and ranging staff of guest contributors. From edleaders, educators and students to business leaders, tech experts and researchers we are committed to finding diverse voices that highlight the cutting edge of learning.