11 Essential Tools For Better Project-Based Learning
"11 Essential Tools For Better Project-Based Learning" by Katre Laan from myhistro.com first appeared on TeachThought.
The rise of technology used in classrooms has made learning much more interactive. The emergence of iPads to browser-based tools in project-based learning, take teaching to a new level in the 21st century. Even the current trends in education include the use of new technology, from collaborative projects to blending traditional textbook teaching with innovative tools.
For students, the core aim of project-based learning is to put theory into practice and gain new skills throughout the process. From prioritizing tasks to managing sources and summarizing concepts, they will be developing skills for life. As well as using interactive tools in group project helps students to grasp a better understanding of a concept.
A major advantage of digital tools used is better engagement in the classroom. For students it's the curiosity, for teachers it's a great tool to work with, to inspire and grade students work! A major advantage is that digital tools enable students and teachers to see the result immediately and make necessary changes within the tool and the project.
Browser-based tools and several apps used in education are especially useful for researching, storytelling and collaborative video making. These tools' aim is to encourage students to approach a task by asking open-ended questions and develop a concept of a task. They also enhance personalized learning, where students discover their own strengths, whether it is analysing and mapping out ideas, research or even editing.
Handy mobile devices allow students to be inspired when outside classroom by creating and sharing ideas and creations instantly. The benefit of some of tools is that they accommodate different approaches to projects. Whether the end result is a presentation, telling stories on an interactive timeline or a visual board. Some apps can be useful is many ways.
Especially in the case of project based learning, the passive 'teacher tell students' teaching has turned to a more 'hands-on' approach with students finding the best ways to present their own results. In small groups, they will be delegated tasks and feed ideas to each others. In collaborative projects students have a chance to enhance their skills in communication, critical thinking, productivity and problem solving.
Here is a mini guide to some of the project based learning tools.
1) Mindmeister
As the name suggests, this tool is great for mapping out ideas. A good way to start a project is asking driving questions like what is the essence of a project? It's great for collaborative brainstorming in project planning and analysing concepts. Free app available from the Apple Store, and for Android users.
2) Glogster
This creative tool is excellent for creating digital posters and other multimedia projects. It can be used as a 'pre-tool' for a major project, or simply to highlight research. With the selection of templates available and easy to import sources, this tool allows students to express their creativity in many different ways. Free app available from the Apple Store.
3) Myhistro
This versatile browser-based tool enables students to combine blogging, videos and photographs on interactive Google Earth and Google Maps. MyHistro's chronological timeline makes it great for collaborative tasks, multimedia projects and presentations in History, Geography and Social Science. The final result can be viewed as a slideshow or a list, giving a clear idea of the 'what, 'when' and 'where' of events. Students can have a go at co-authoring and produce collaborative projects. Free 'light app' available from the Apple Store.
4) Pixton
A fun web based tool for creative storytelling. This dynamic comic building site is easy to use and great in English Literature. Interactive features such as variety of expressions, background templates and images make classroom activities interesting and let students creativity flow. Pixton Edmodo app available for $39.95.
5) Reeldirector
Similar to iMovie only this useful tool comes with advanced features in video making. It's simple to use and has many features from stitching together clips to putting transitions between video clips to smooth the flow of the video. Students can also add photos, text and record a voice over. Available for $1.99 from the Apple Store.
5) Animoto
A fun tool for creating slideshows of field trips and learning concepts. You can illustrate your project with videos, photos and text. Simply choose a video style and add your visual material. Teachers can sign up with a promo code and upload longer videos than just 30 sec. A downside without a promo code might be that you can upload short videos as 10 sec only. Good variety of background sound to choose from and gives projects a polished finish. Free apps available from the Apple Store, and for Android users.
6) VoiceThread
A versatile tool used for commenting on any type of media, from videos to photos. It's especially useful in foreign language classes. Also great for group projects, adding voice comments to an image or a story. Free app available from the Apple Store.
7) FotoBabble 
'Talking photos', a tool used to record a voiceover for an image in a slideshow format. It's great for collaborative projects telling a story of a photo or an event. In the classroom, students can start a project by analysing a concept or a story and import audio from another source. It can also be used in quizzes such as testing students' knowledge of historical figures, or used in language classes for tests. Free app available from the Apple Store.
8) Audioboo 
A similar tool to FotoBabble. This voiceover tool is excellent for telling stories of a photograph and other visual projects. It supports recordings from other devices, allows users to tag a location and enter a small description. Free apps available from the Apple Store, for Android and Nokia users.
9) Capzles 
This browser-based tool introduces a different take on digital storytelling. Users can choose from variety of templates, share visual stories and narratives with a soundtrack in chronological order. Can be used for simple stories and more in depth multimedia projects. Free app available from the Apple Store.
10) Dipity
A browser based tool for sharing stories on an interactive timeline. Users can import media from other sources and combine images, photos and text into a story. Students have a choice of theme style for display when creating new events. Dipity is great for mapping content visually in History and Social Science. The final result can be viewed as a slideshow, list, flipbook or a template of events.
11) Popplet
A versatile tool for planning that can be used as a mind map illustrated with drawings, photos and videos. This easy to use interactive tool is ideal for generating concepts, creating galleries and adding comments. Only downside is it's fairly expensive for a mind map app. Available for $4.99 from the Apple Store.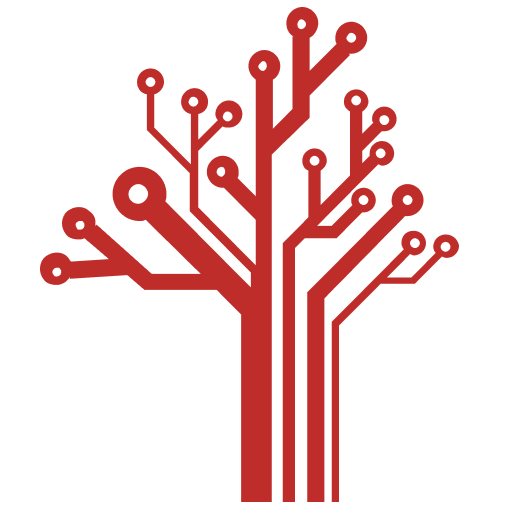 Getting Smart loves its varied and ranging staff of guest contributors. From edleaders, educators and students to business leaders, tech experts and researchers we are committed to finding diverse voices that highlight the cutting edge of learning.