Technology Helps Students Find Comfort In the Classroom
By Samantha Gray
Incorporating technology in the classroom has been an education initiative for some time now. For many years, educators, school boards, and administrators have been working to find ways to incorporate technology more fluently within the modern day classroom. As educational technology only grows and evolves, its role within the classroom has shifted and changed as well.
Technology in the classroom no longer means simply having a computer available for students to use or presenting material through a PowerPoint presentation. Educational tech means utilizing aspects of the digital classroom within the traditional classroom—students use cloud technology to submit and review assignments, teachers facilitate class discussions through online platforms, and students collaborate through online media. These are new and revolutionary elements of learning and education that play an important role in our students' academic experience.
Many of us can agree that elements of digital learning facilitate important lessons in modern education and modern society. But, what digital learning and educational technology also facilitate is a more welcoming, familiar, and relevant classroom environment for today's students.
Finding a Voice among Peers
Digital aspects of classroom learning can help to empower every student in the classroom. One of the most challenging aspects of teaching can be creating a space where every student outgoing or shy feel comfortable enough to share their thoughts and ideas. In many cases, the "outgoing" or talkative students dominate class discussions and the shy students fade into the backdrop of the discussion.
By using web tools like forums, message boards, twitter, or other online lecture tools, teachers can help empower the less vocal students in a classroom. Many shyer students are quiet during classroom discussions not because they don't have anything to say, but because they are scared to speak out in front of their peers. Shyer students are often nervous to share their thoughts and options with fear of being judged or called out by their peers. Once students find a way to fall into the background of class discussions, it becomes an easy habit to keep up.
Technology like Twitter and online chat forums can actually encourage more well-rounded class discussion from outspoken and shy students alike. Students are able to contribute to class discussion without interrupting the lecture, drawing physical attention to themselves, and in some cases can contribute anonymously. Discussion focused technology can help give shy or quiet students more of a voice in the classroom. The more outgoing and outspoken students will also appreciate opportunities to contribute to the classroom conversation without actually stopping the lecture.
Feeling More "At-Home"
According to research done by Digital Learning Now!, 77 percent of households own their own computer and 71 percent have Internet access. On top of that, a huge percentage of students from middle through high school have access to cell phones or smartphones of their own. Computer and social media use among student aged children is higher today than it has ever been.
By incorporating these same digital social elements into the classroom, students can feel more "comfortable" within their school environment. The goal of an educator is to create an atmosphere that properly facilitates learning while also supporting a student's needs and interests.
Our students' digital identities and lives are as much a part of them as their in-person selves. It's important that educators and the state of academia respond to these digital selves and incorporate them into the educational realm of these students' lives. By integrating social media, cloud technology, online communication, and other technologies students are accustomed to, teachers can create a classroom space that feel more natural to their students.
With Facebook, Twitter, online chatting, and text messaging, digital communication has become a very important and prevalent aspect of the youth generation's days. Teachers should incorporate text-based communication platforms into their lessons, assignments, and projects. Students can utilize text-based discussion during lectures and complete assignments through cloud computing technologies with written discussion boards. By utilizing tools that students are personally familiar with and regularly interact with outside of the classroom, teachers can create a classroom space that feels more welcoming and familiar.
Material Becomes More Relevant
Relevancy is something that students always gripe about. As any educator can attest to, the most common complaint teachers hear from their students is that the material "doesn't matter in real life." Math education has long been receiving this complaint from students not seeing the "real-world" relevance of calculus or geometry. One of the biggest reasons that students make this complaint is because of the way in which material is presented to them. Reviewing math problems on an overhead projector and learning grammar through an outdated PowerPoint presentation, can make anyone blame the material for being irrelevant.
If teachers can find a way to integrate modern technologies and digital learning platforms into their classrooms and lessons, the material will feel more relevant to today's students (even if it's the same material as before). Online learning platforms like Khan Academy use video lecture and online assessment to present all the same material in an interactive, engaging, and refreshing way. Relevancy is a vital aspect of education. If students don't feel that the material is relevant to their lives outside of the classroom and getting the grade, it can be nearly impossible to teach it to them.
---
Samantha Gray is an expert in online education and a freelance writer for www.bachelorsdegreeonline.com. Pursuing an online bachelor's degree is often fraught with myths and misconceptions. Samantha shows her readers the way. She wants to hear your feedback and ideas, too, at [email protected]. 
Photo courtesy of BigStock.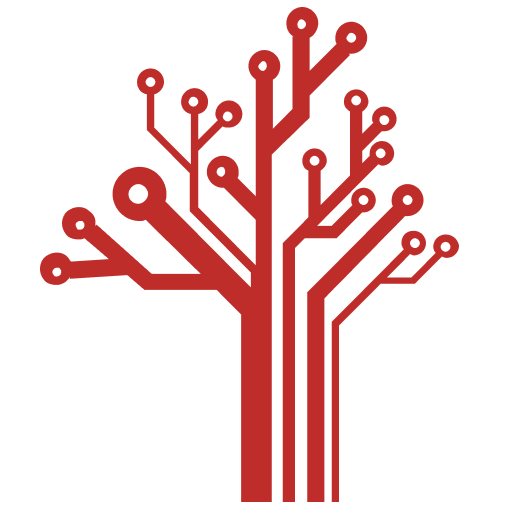 Getting Smart loves its varied and ranging staff of guest contributors. From edleaders, educators and students to business leaders, tech experts and researchers we are committed to finding diverse voices that highlight the cutting edge of learning.